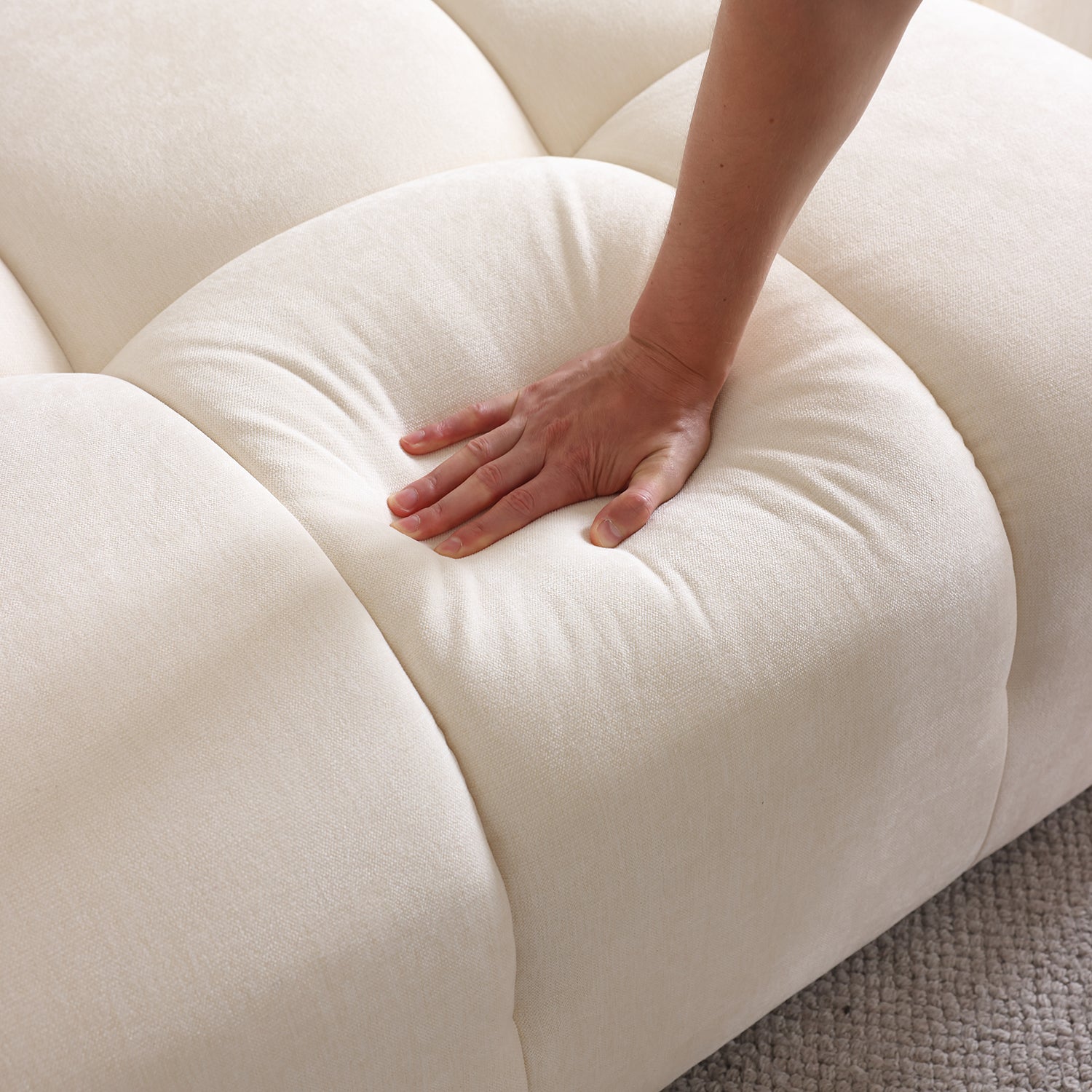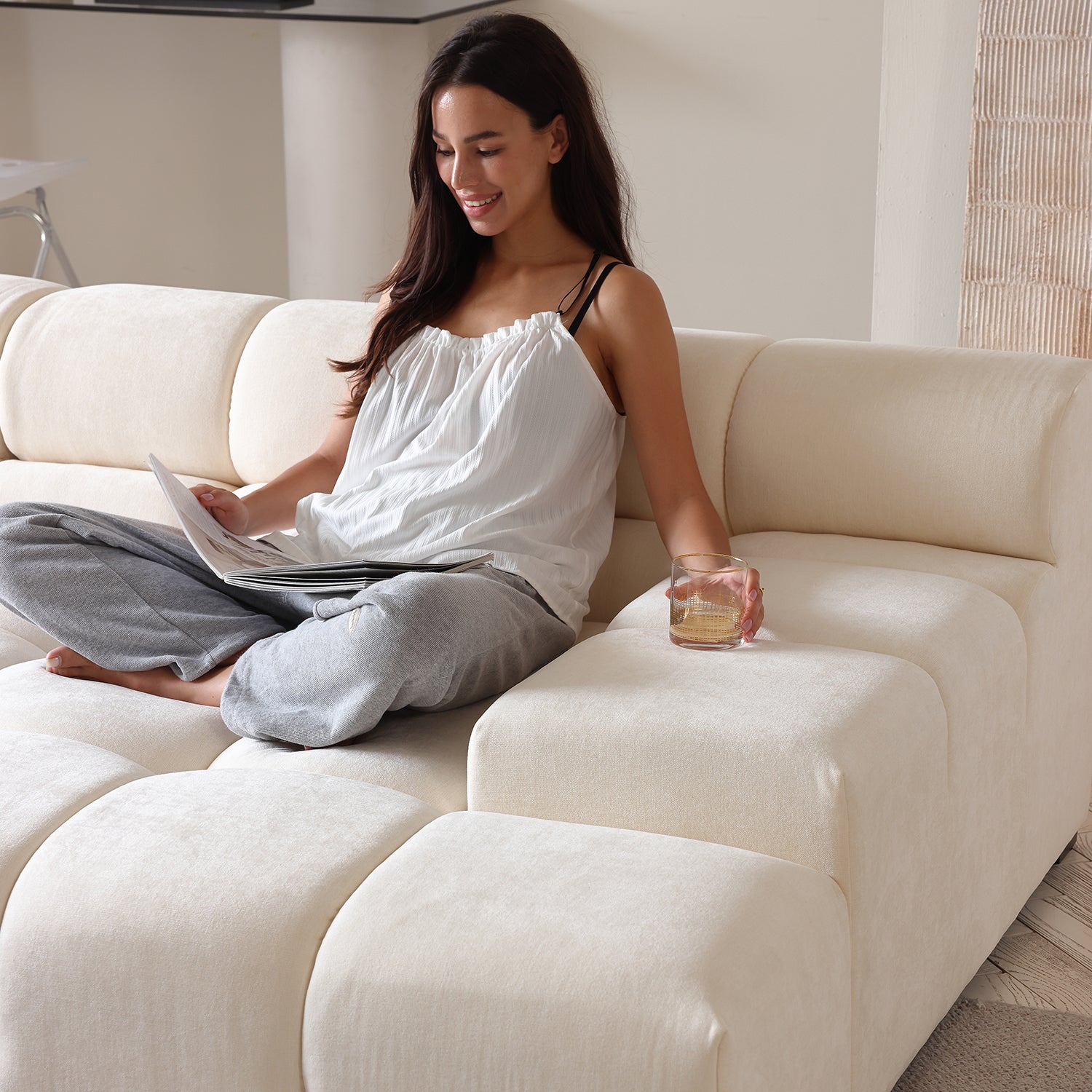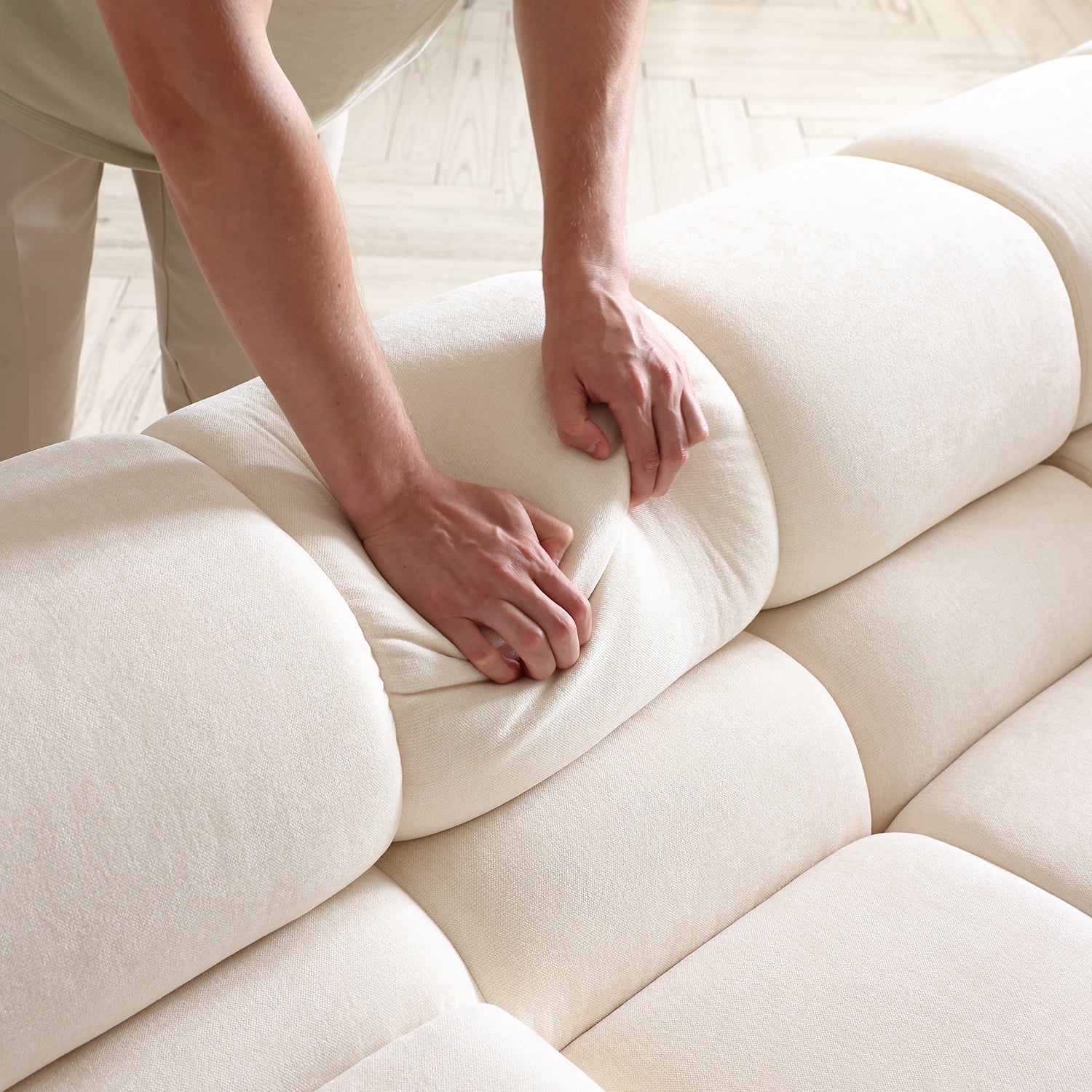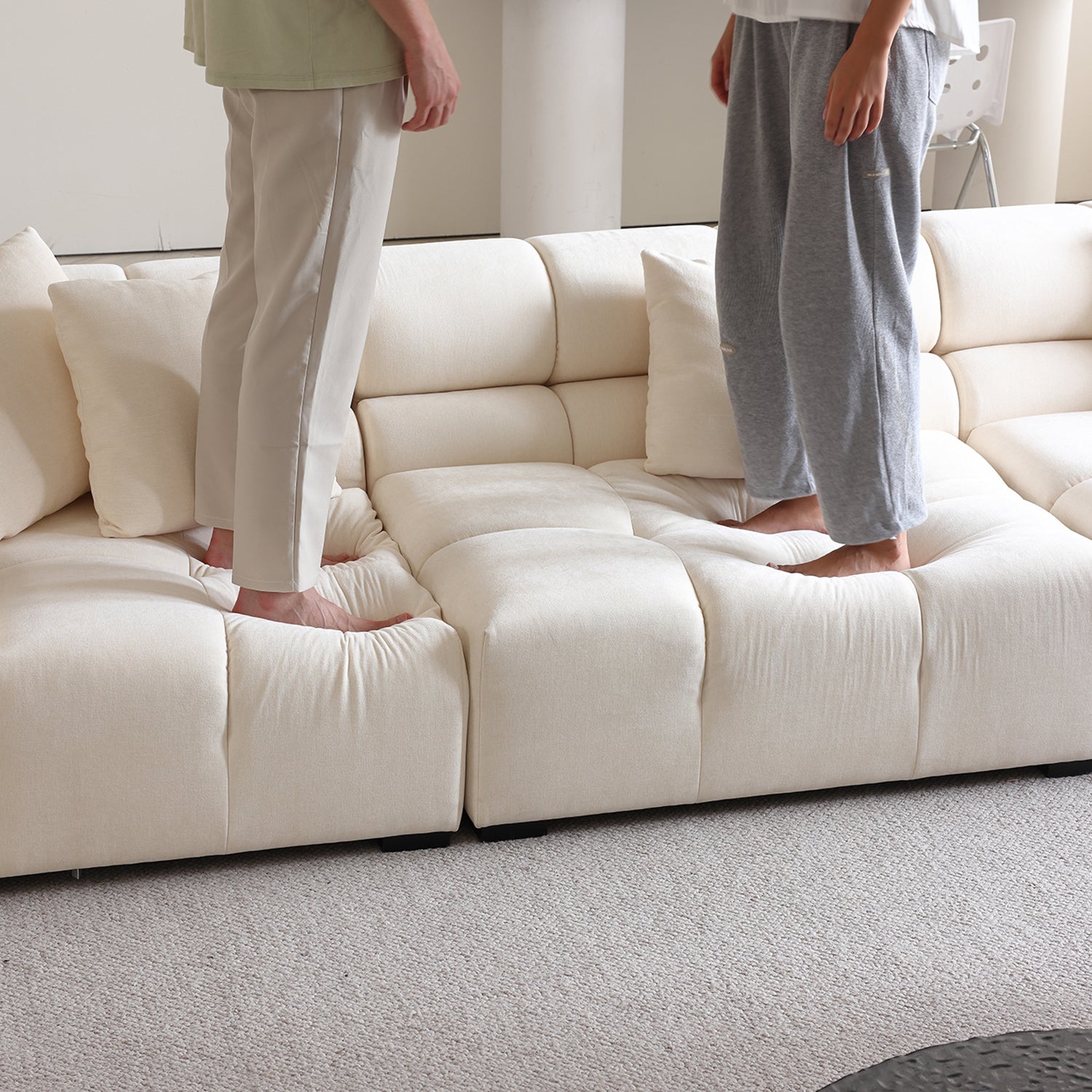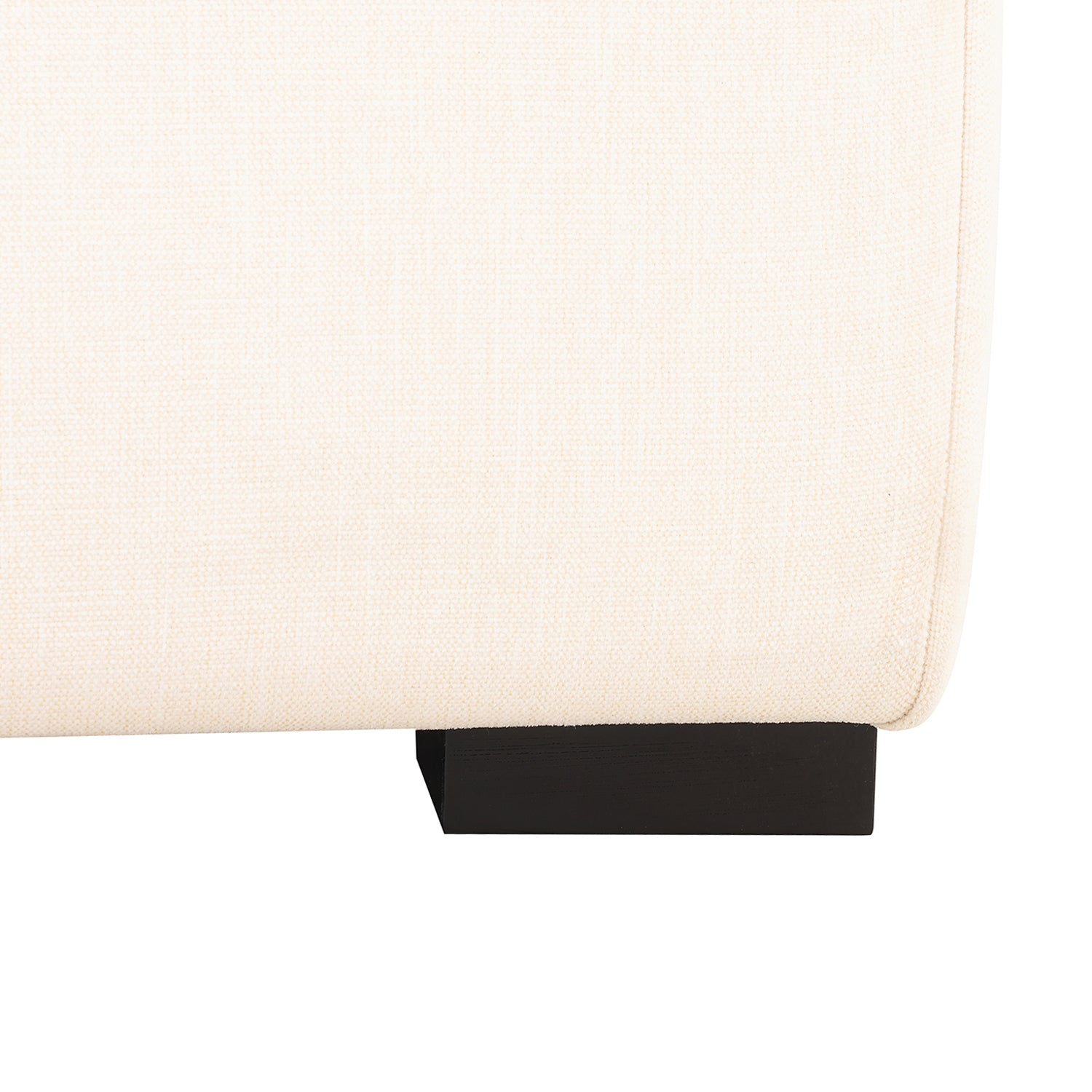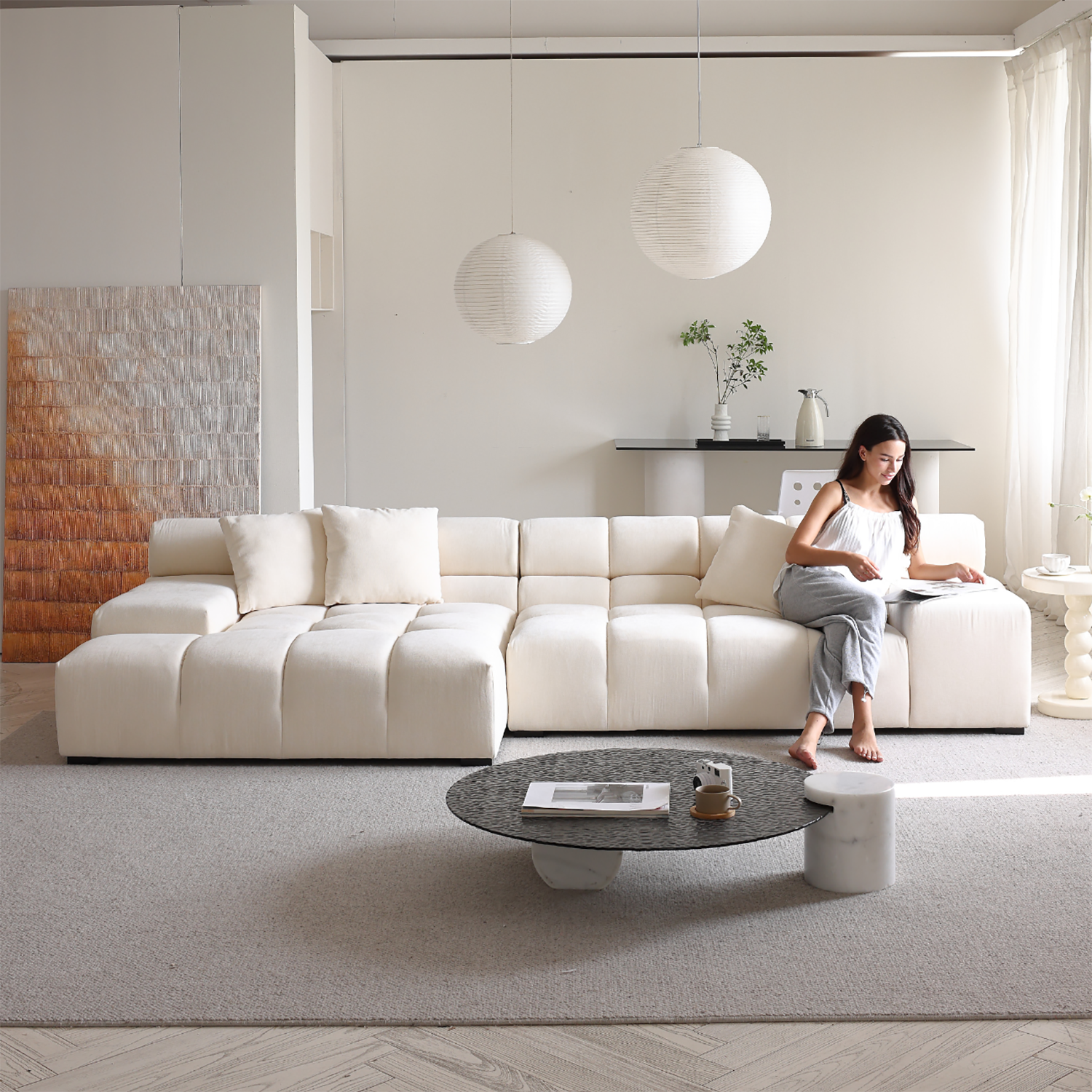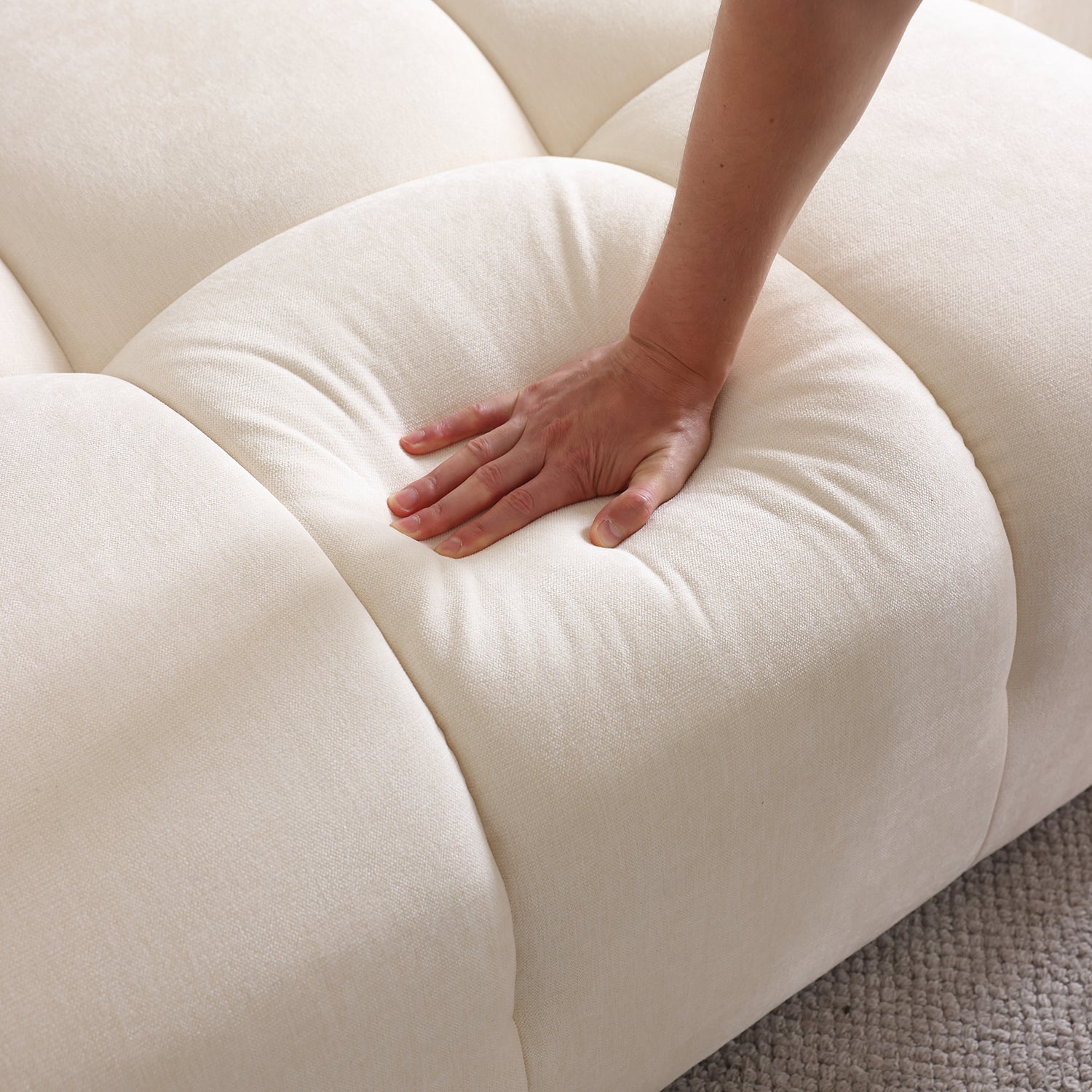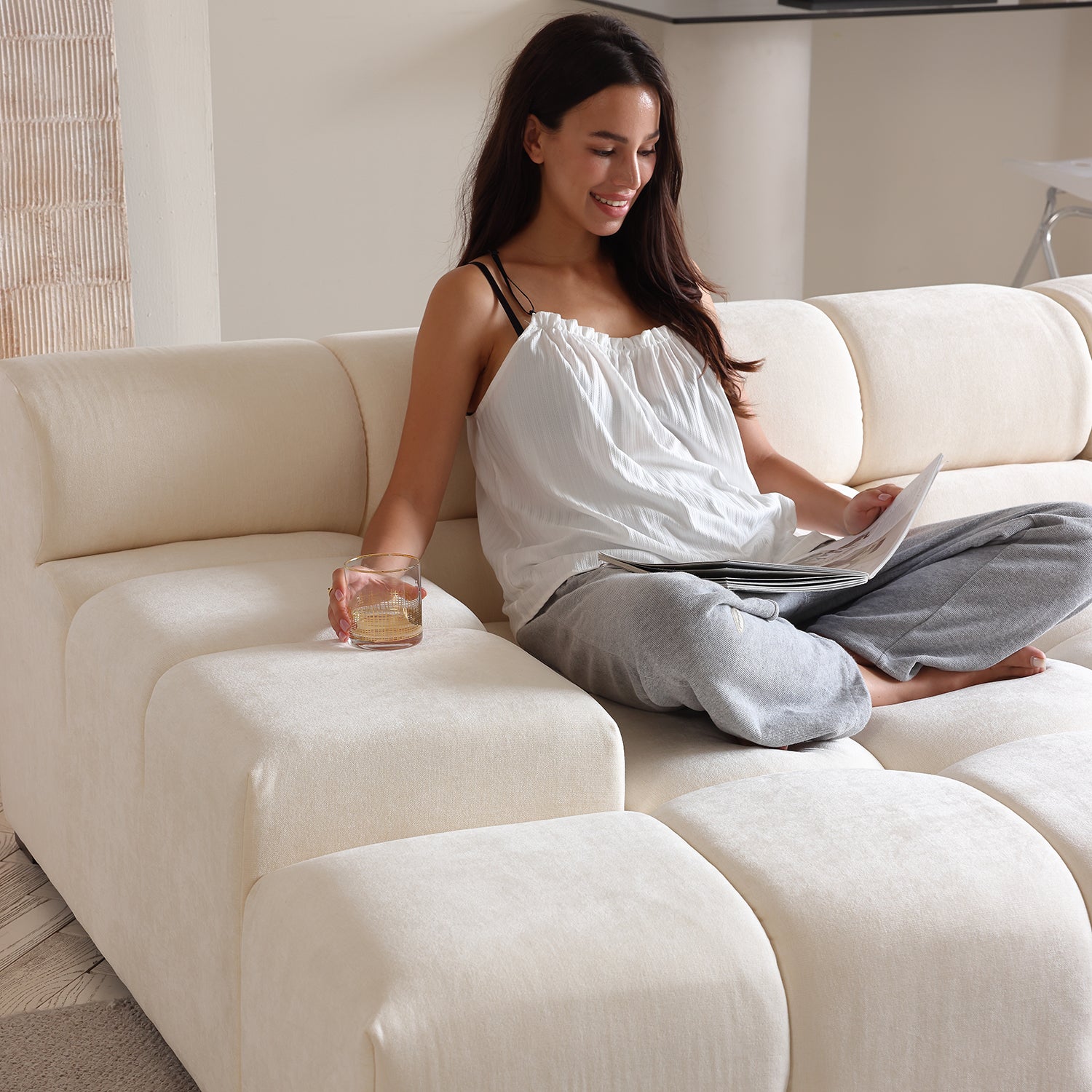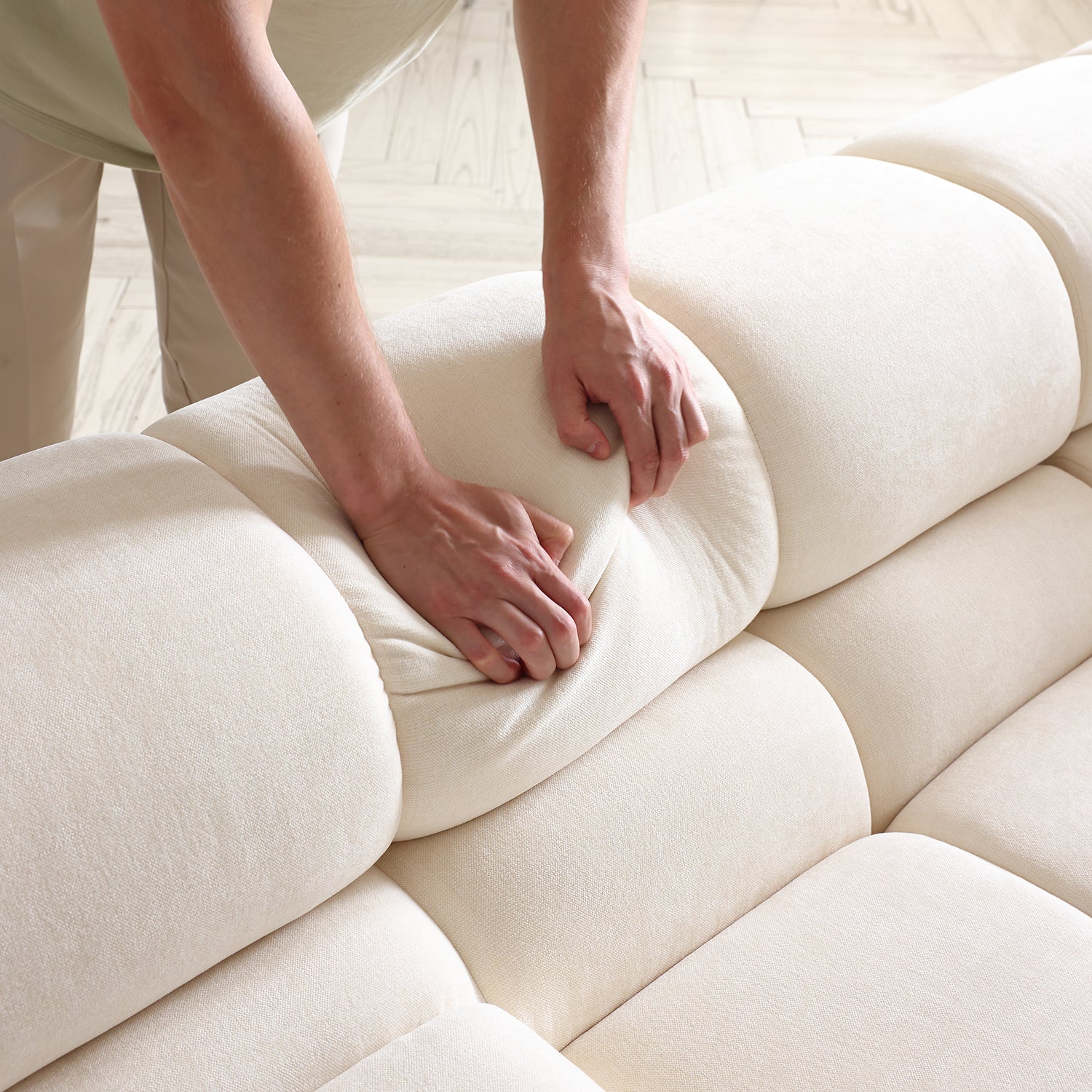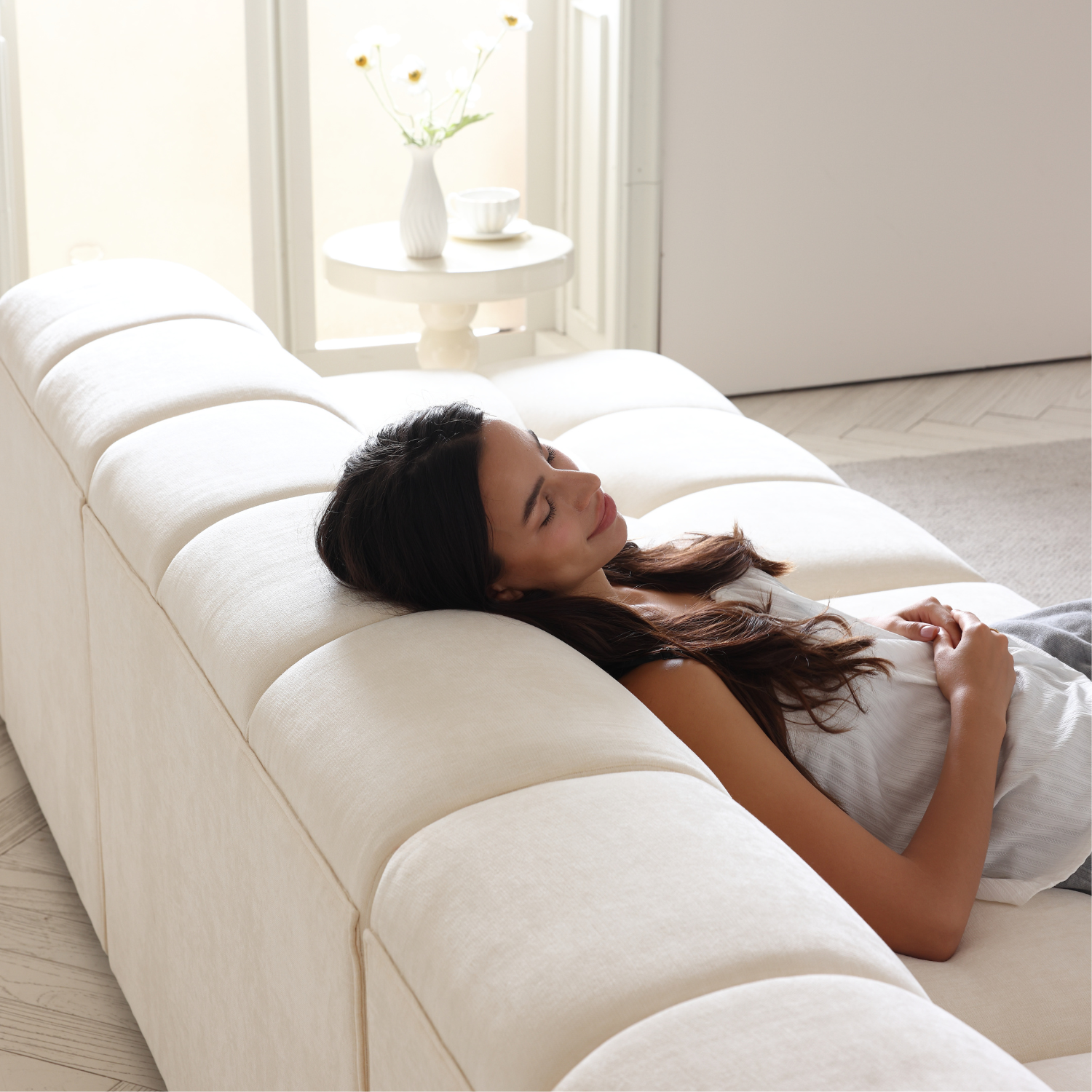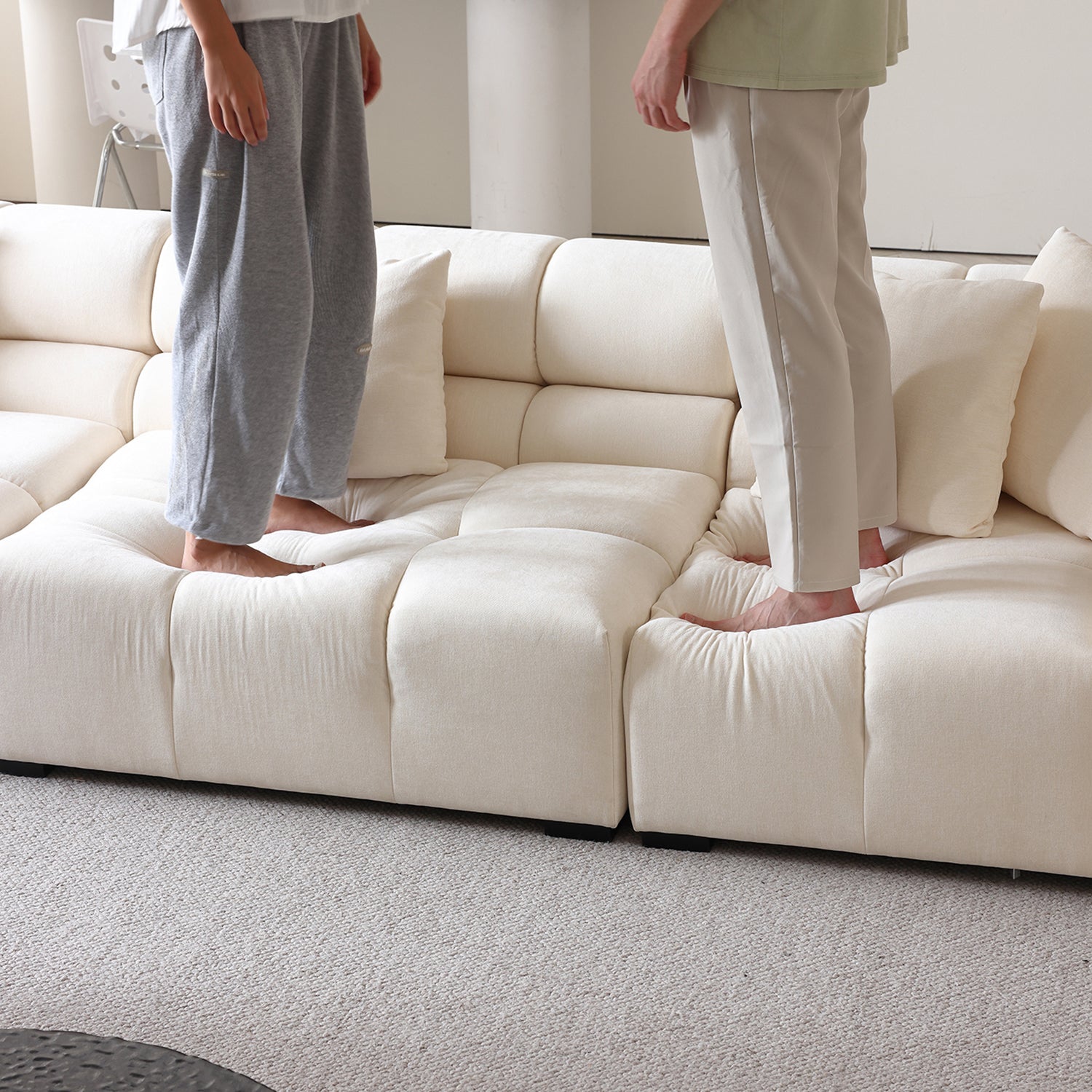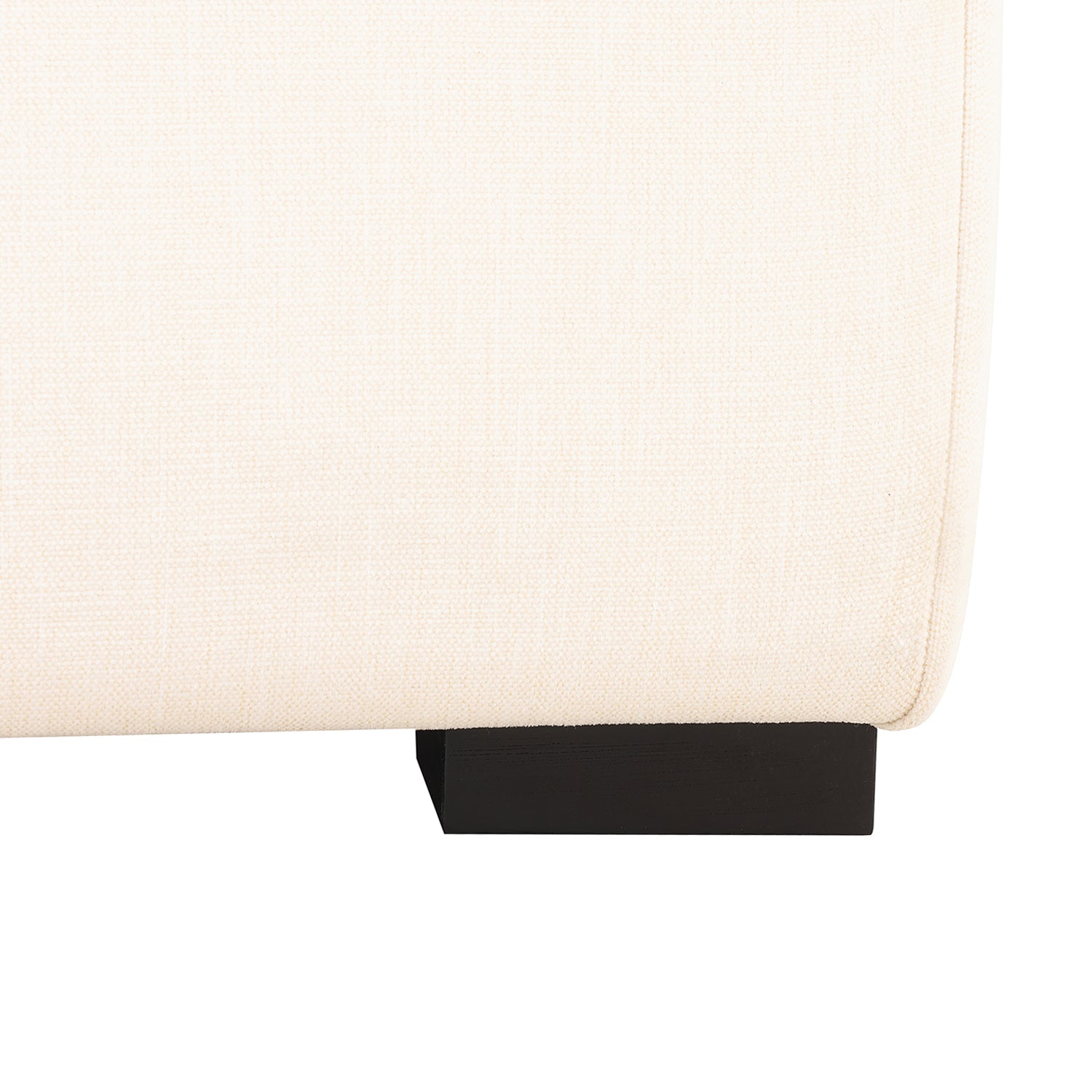 Amora Sectional
---
Width: 126"
Depth: 43"
Total Height 27"
Chaise Depth: 59"
Arm Height 19"
Chaise Seat Dept 40"
Seat Height 15"
Seat Depth 27"
Upholstery: Linen Fabric
Inside: High-Density Foam
Base: Wood Frame & Legs, Metal Hardware
Elegant, airy, and fresh, linen has a unique and highly desirable charm. In addition to being a natural and sustainable fabric, it is timeless and always in season.

To clean: Vacuum the upholstery moving it from left to right in short, overlapping lines. It's important to keep linen-covered sofas out of direct sunlight to prevent discoloration.

Treat stains: Use a clean, damp cloth to dab and lift away any stains. Do not rub a stain in or push it further into the fabric. You may need to use a mild detergent for stubborn stains. Only use soft cloths or sponges. More abrasive scrubbing tools could damage the texture of the fabric.

Washing: Remove your covers, wash on a gentle cycle in cold water with mild detergent. Make sure the covers are zipped closed before putting in the washing machine. Line dry and replace while slightly damp. When drying, avoid clothespin or clips that could crease the fabric. You may use a steamer or warm iron to remove creases.
Carton size
Box 1: 73"L x 45"W x 27"H
Box 2: 60" L x 58"W x 27"H
Total Carton weight: 188 lbs
Mess-Free Seating
Spills and stains are a thing of the past with the Amora Ottoman as it boasts of stain-resistant fabric. The hassle-free clean-up process is a breath of fresh air in an era where durability and practicality are just as essential as style.
Sophistication Meets Comfort
The Amora Sectional provides a lush and welcoming feel to your living space. Sink into its plush cushions, as you lounge or entertain your guests in style.The intricately designed quilted squares on this sectional sofa will take your lounging experience to a whole new level of coziness.
However You Choose To Lounge
The attention to detail is truly remarkable, with the seat depth tailored to accommodate lounging at every angle. Whether sitting upright, reclining in full stretch, or sprawling out on its spacious seat, you can trust the Amora Sectional to offer the support and coziness you crave.
Plush Perfection
Featuring an exquisitely quilted design, every inch of the Amora Sectional has been crafted with comfort in mind. From the seat to the backrest, no compromises have been made on the comfort factor. The Amora Sectional guarantees a luxurious seating experience that will take your living room game to the next level.
Effortless Assembly
As if that weren't enough, the Amora Sectional's easy-latch construction is designed for effortless assembly, saving you time and effort, and ensuring hassle-free setup.
That's Amore.
Crafted with passion, innovation, and meticulous attention to detail, the Amora Sectional is a masterpiece in its own right. Get ready to elevate your home to a whole new level of comfort and style with this exceptional creation by Mario Capasa.
This product has no reviews yet.