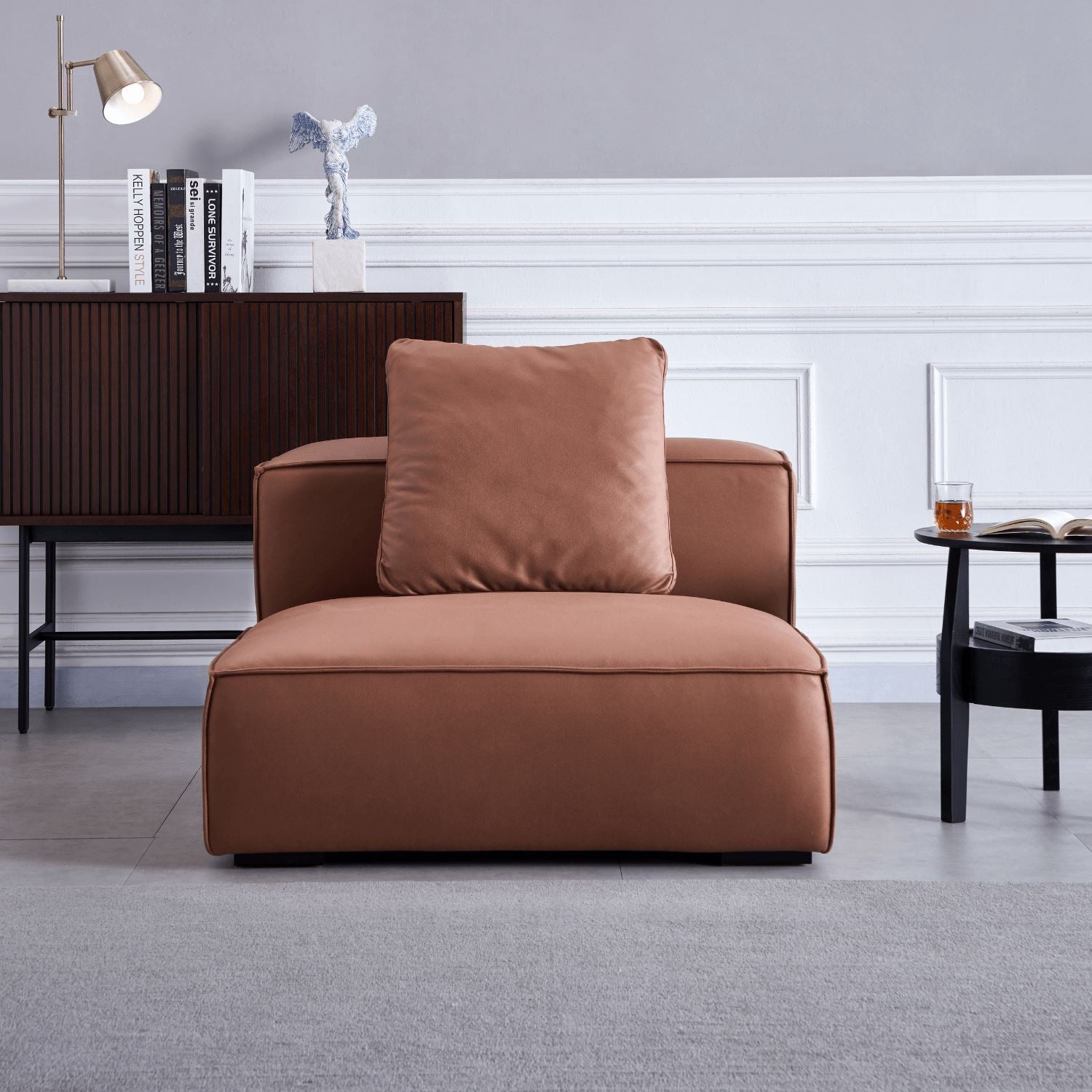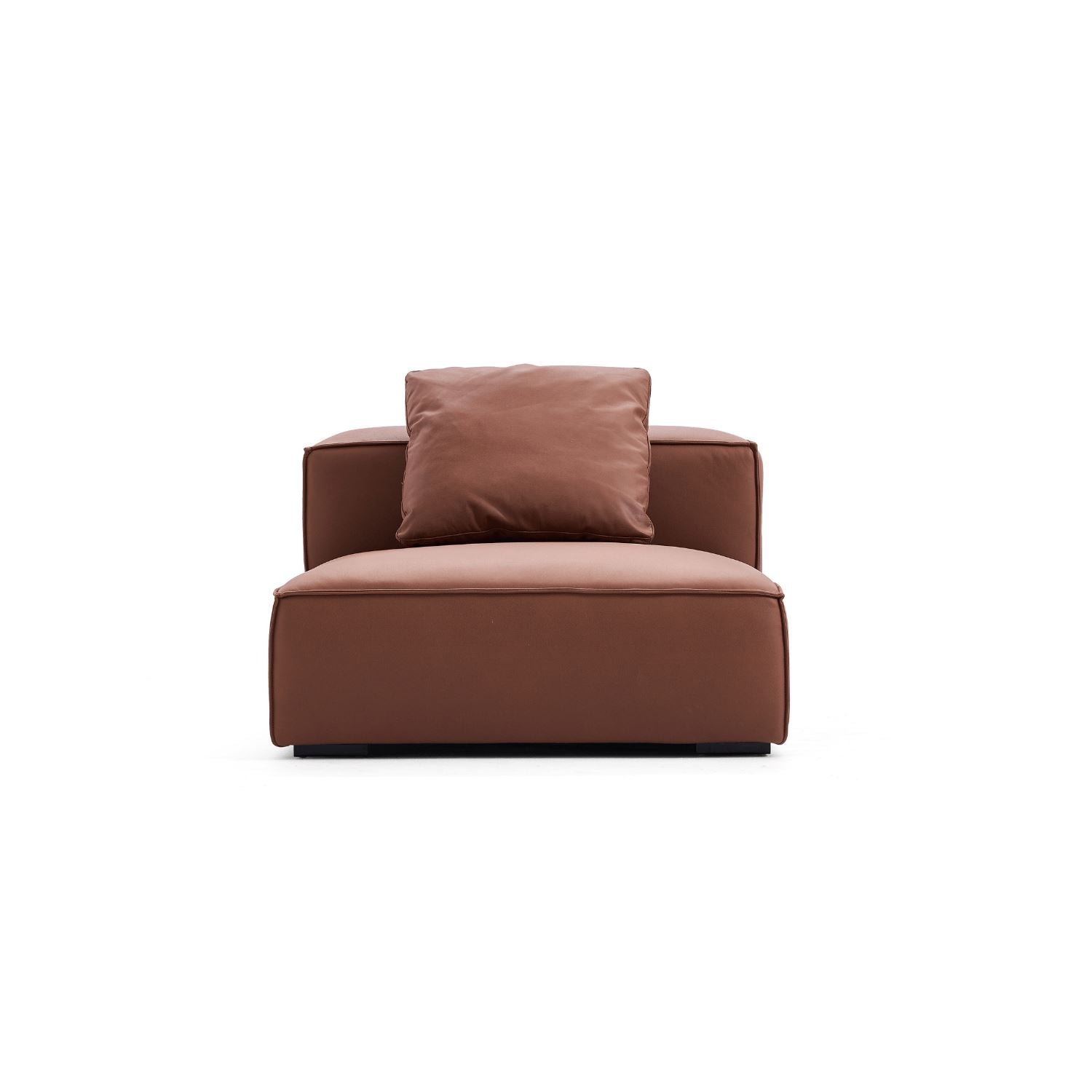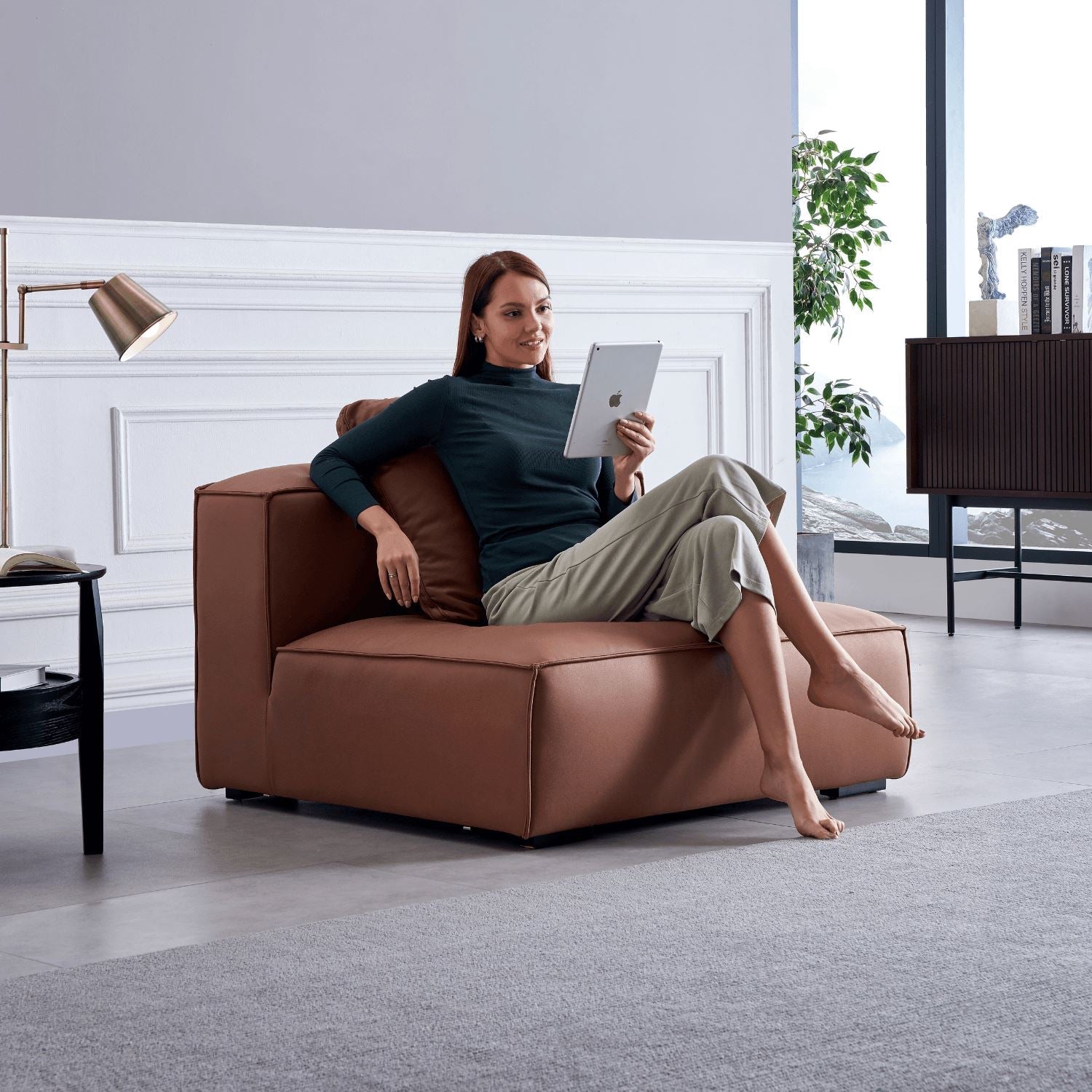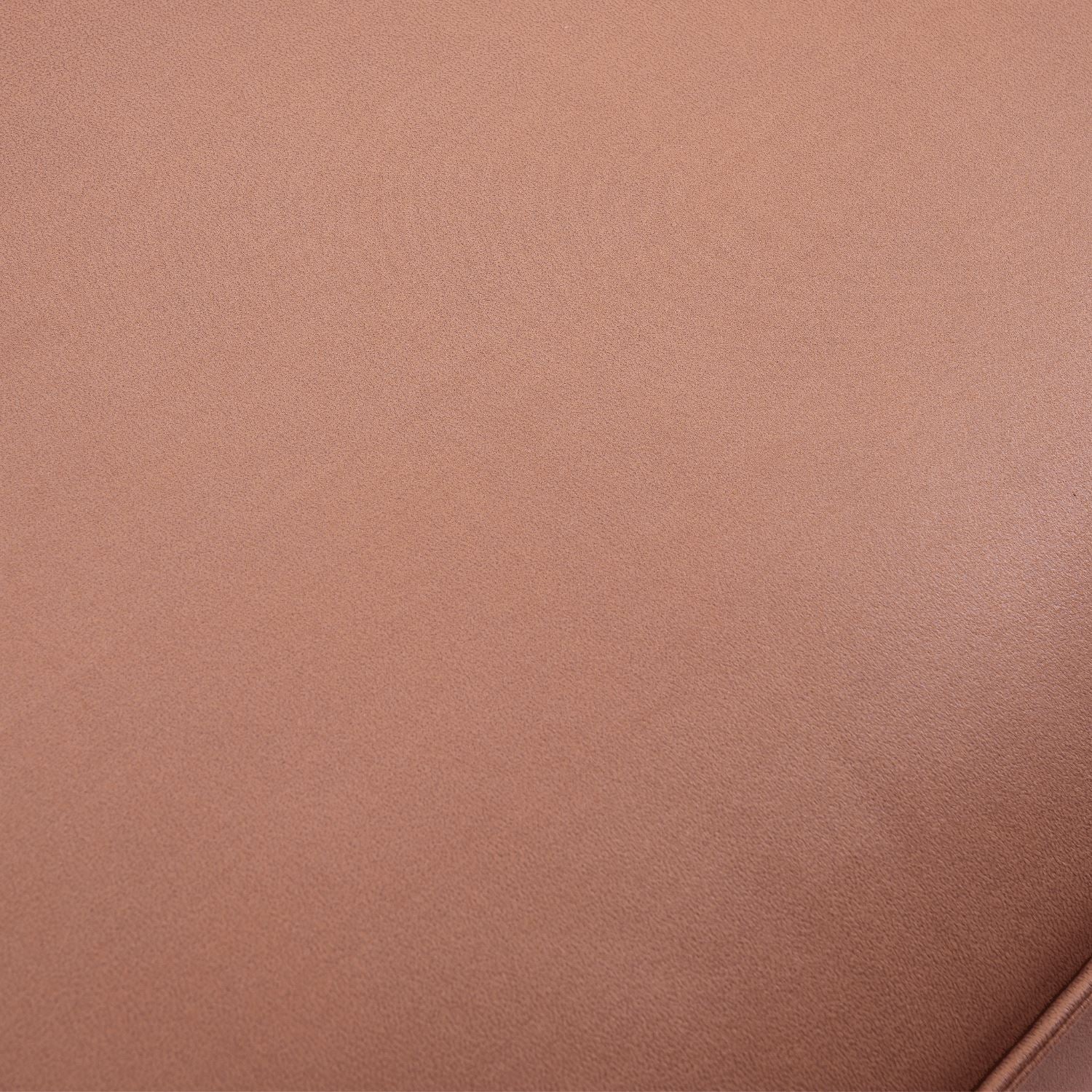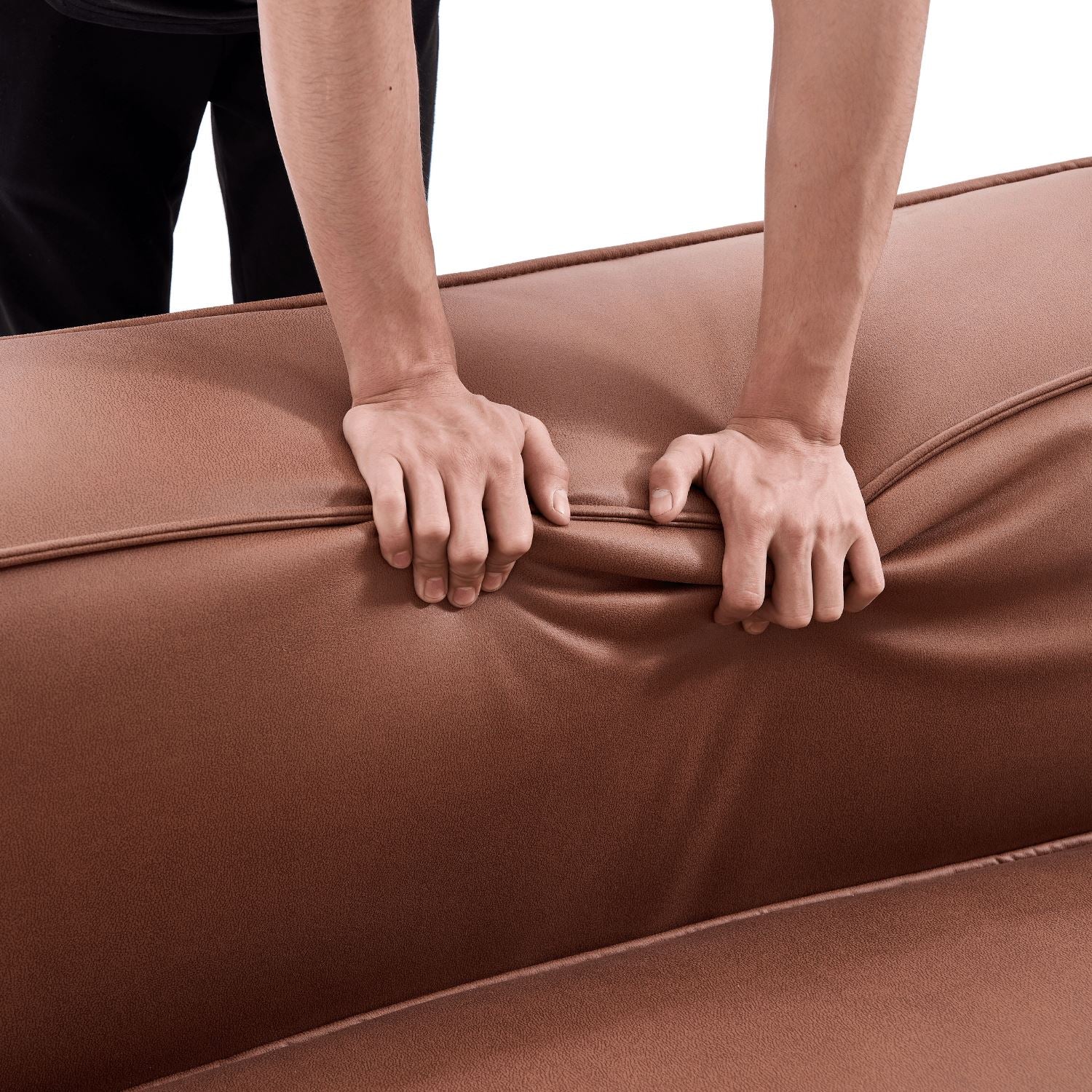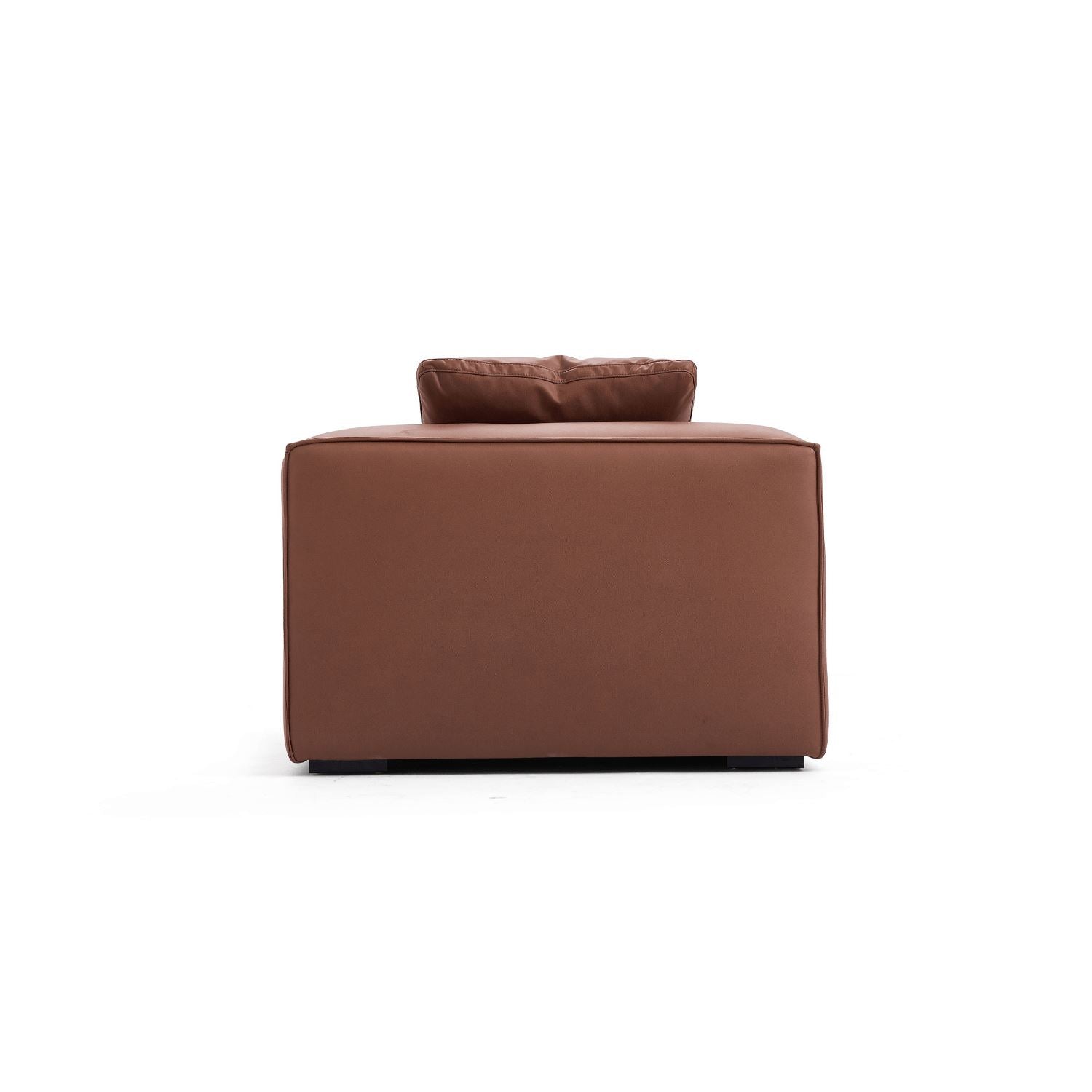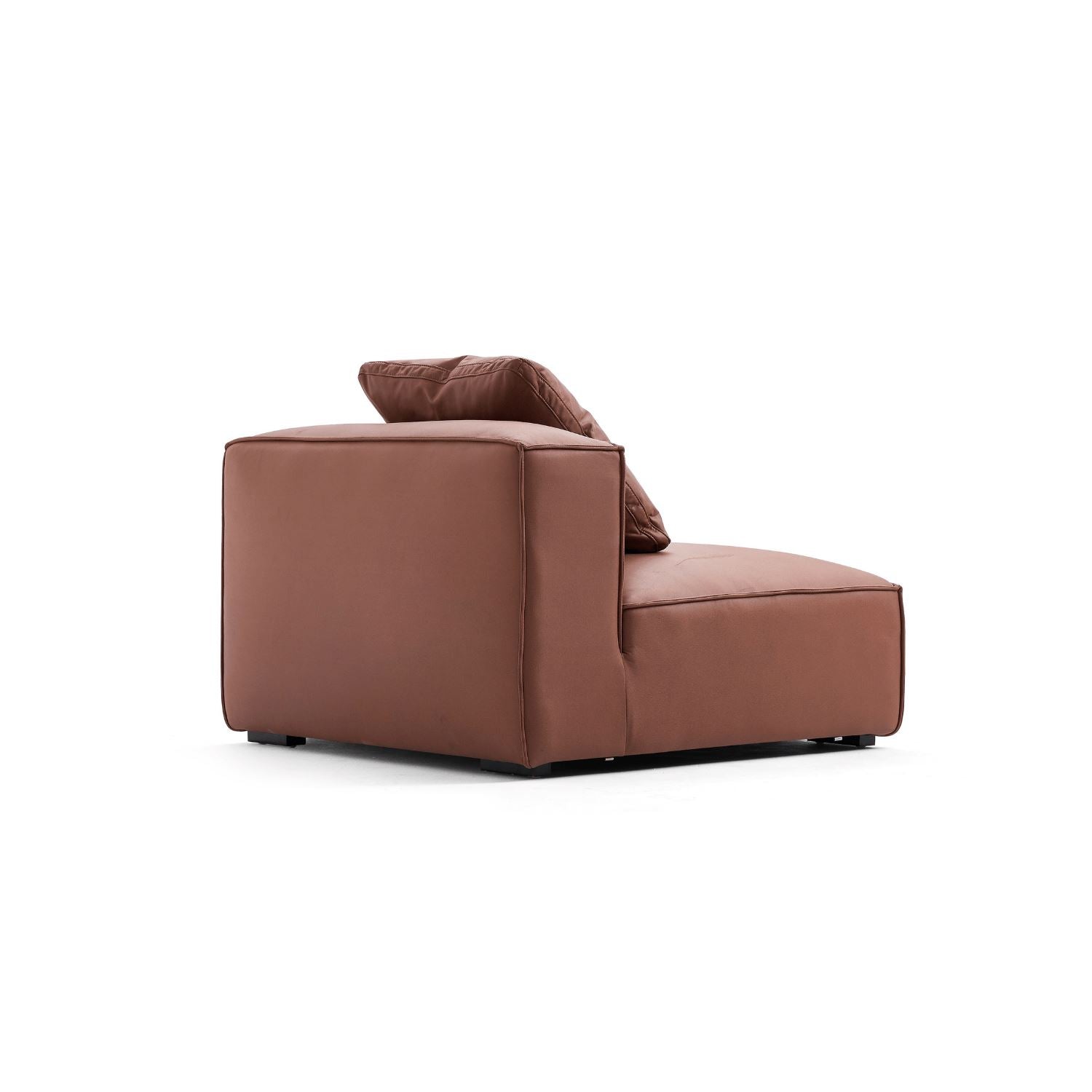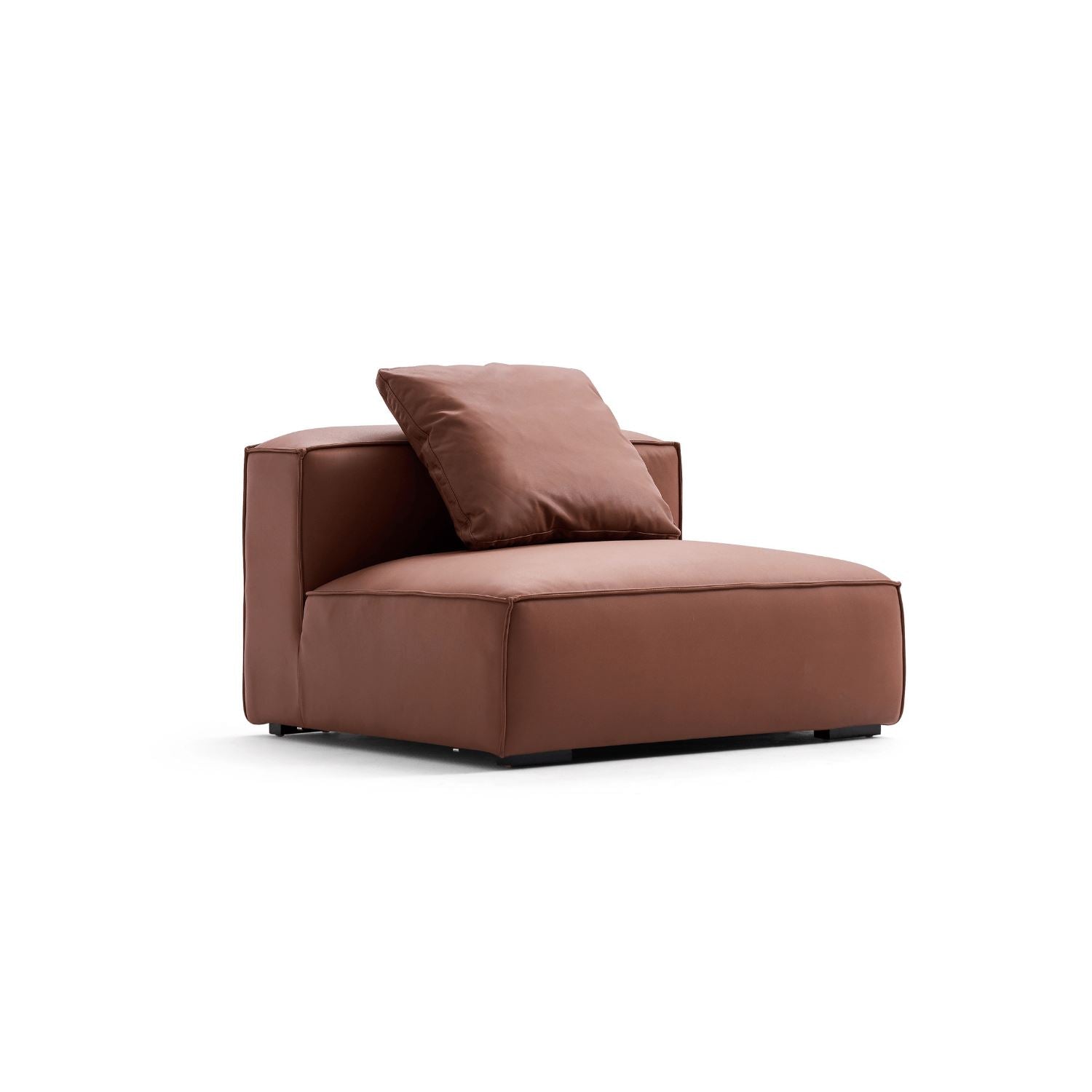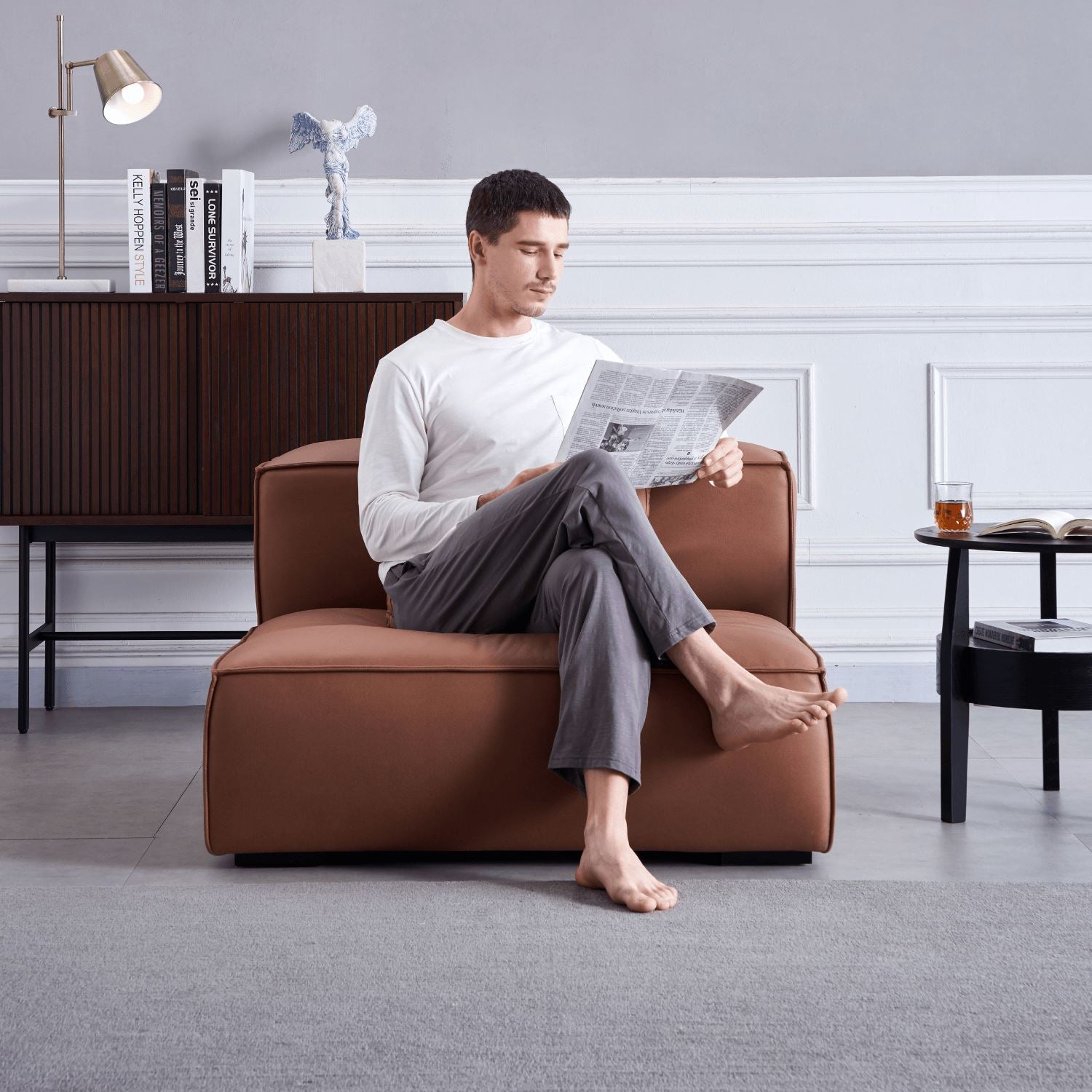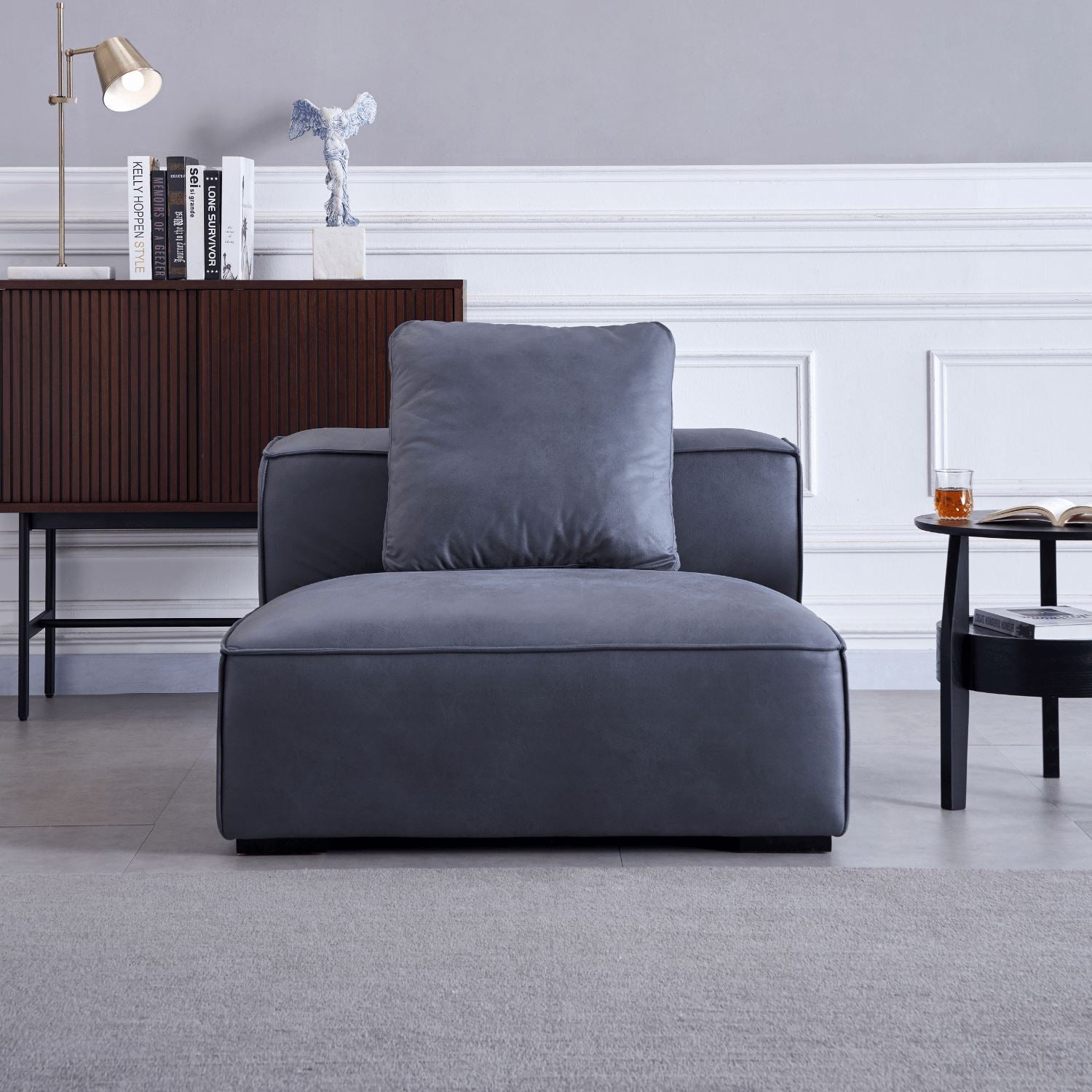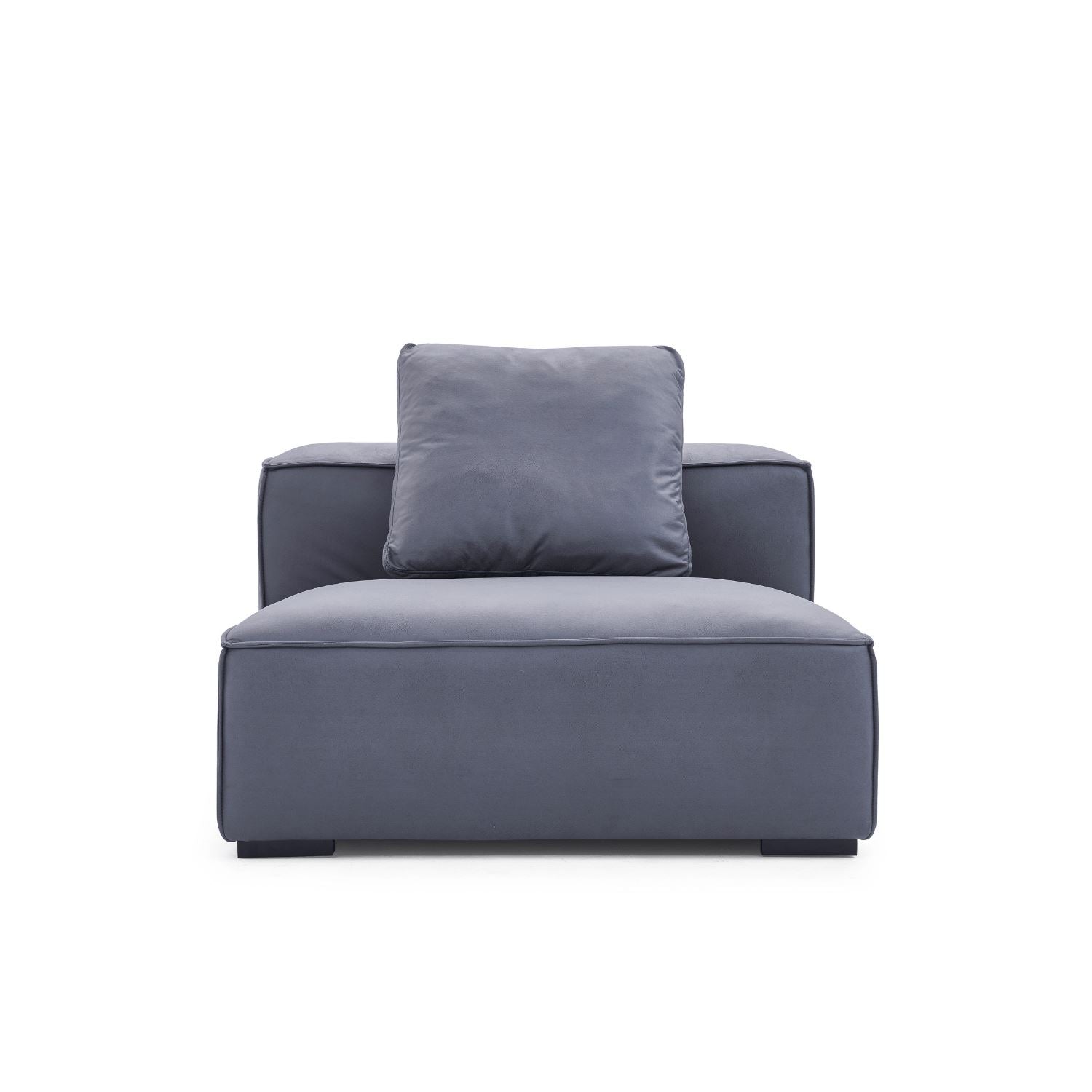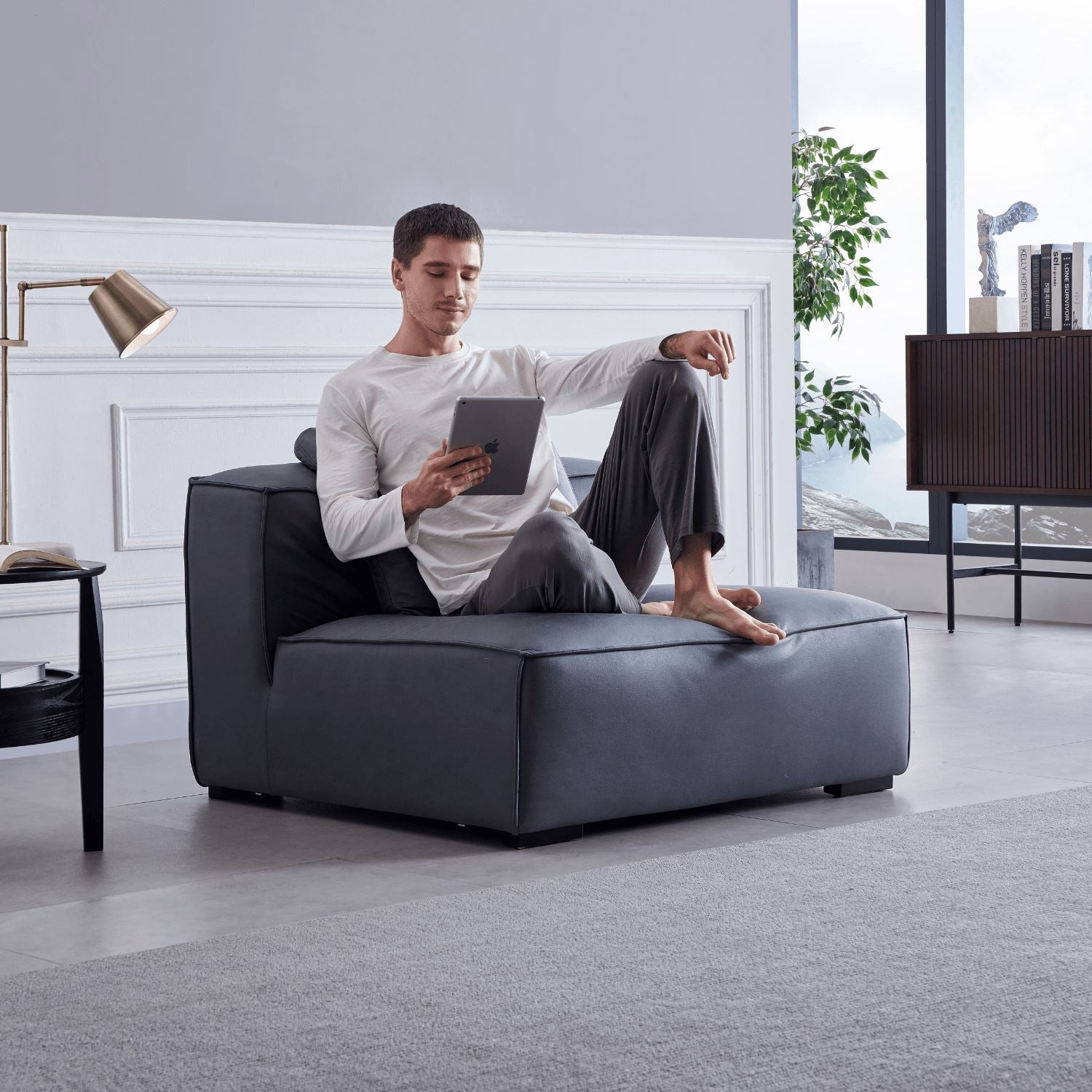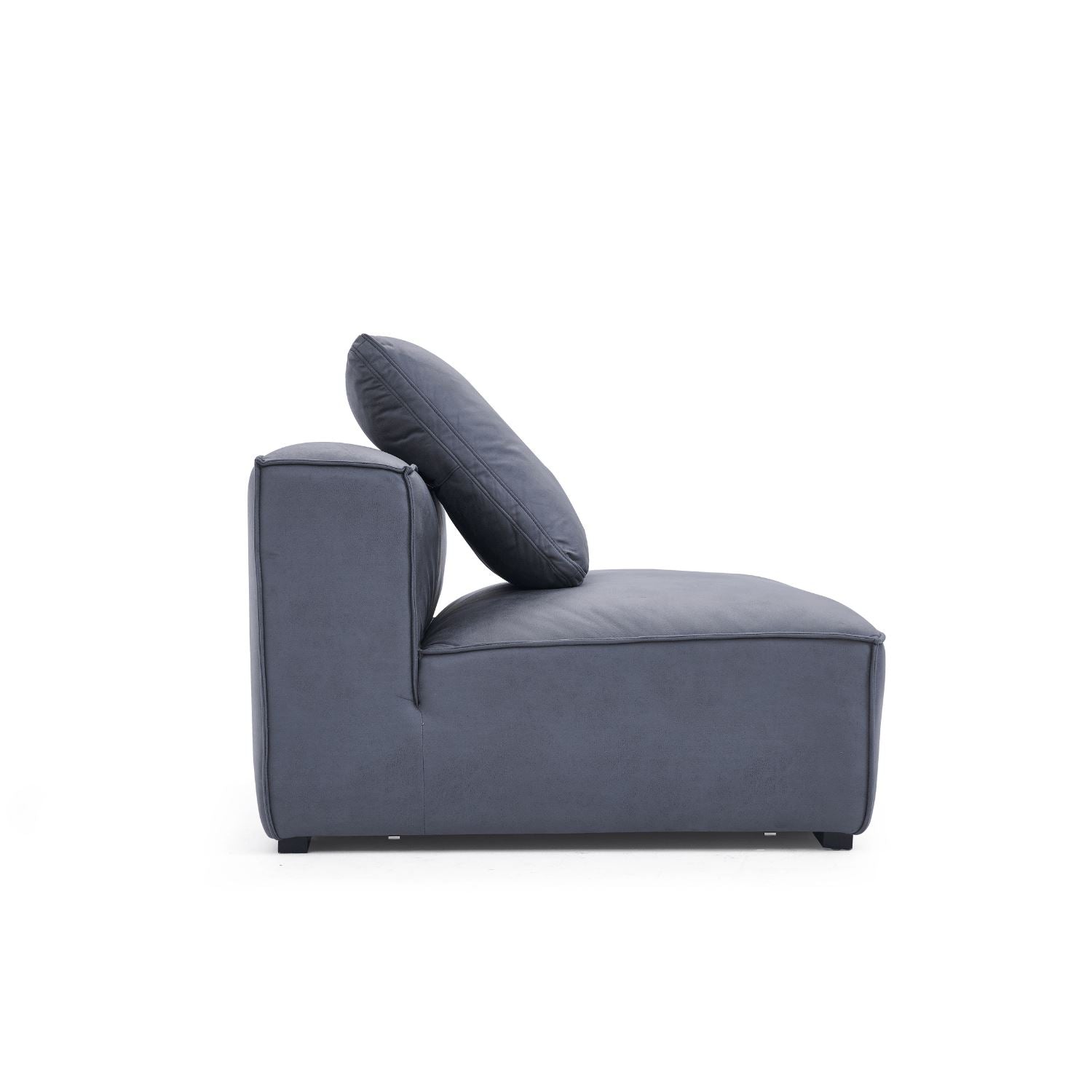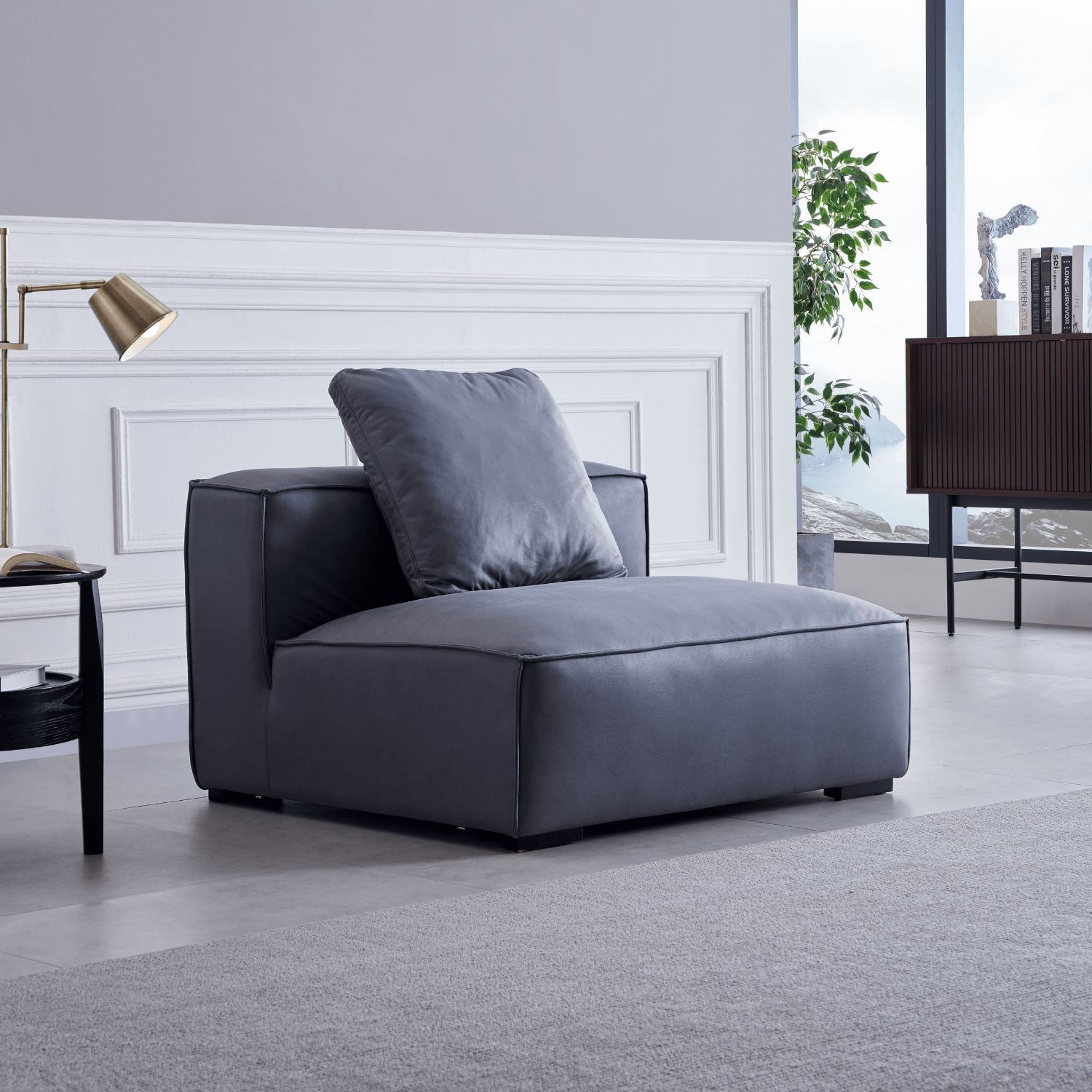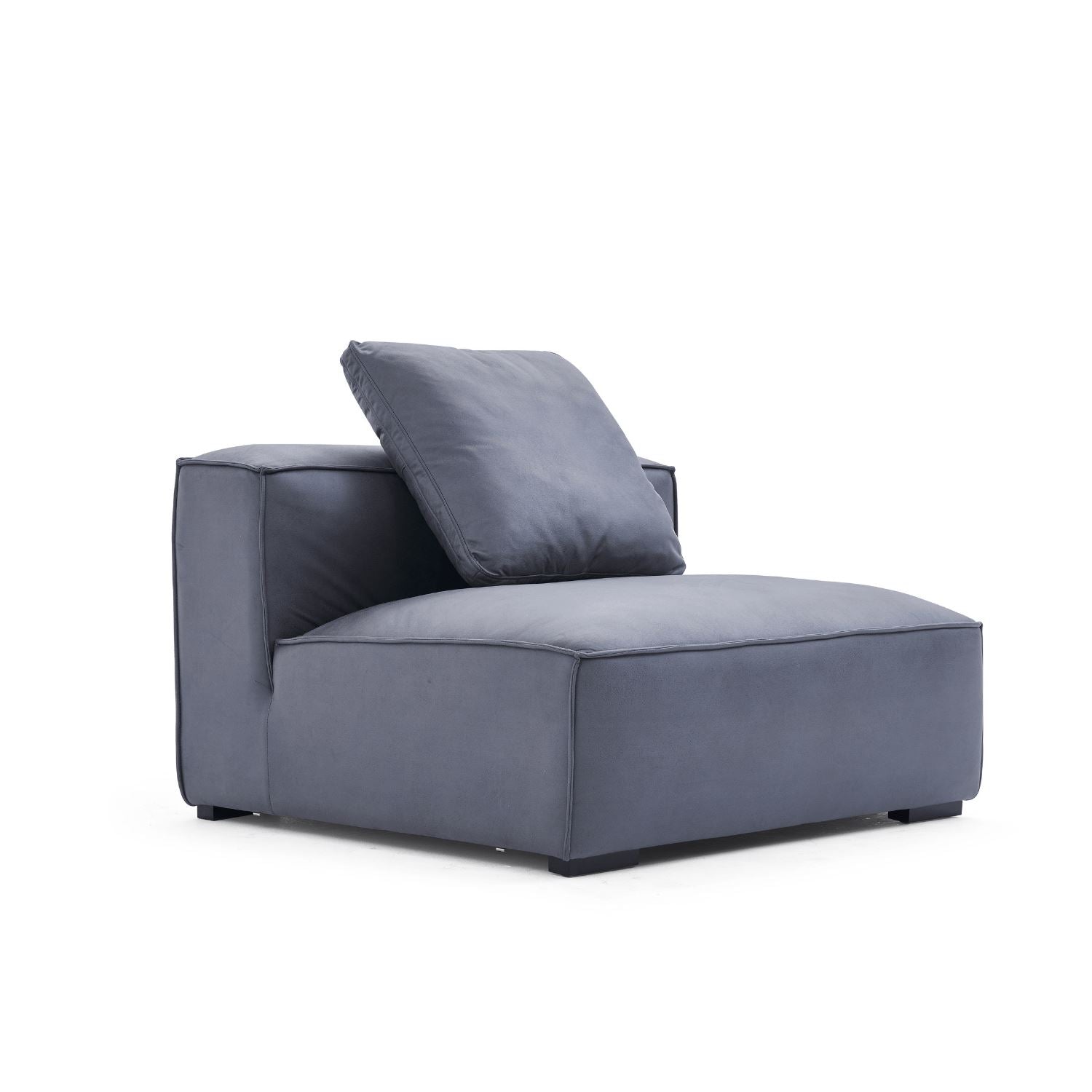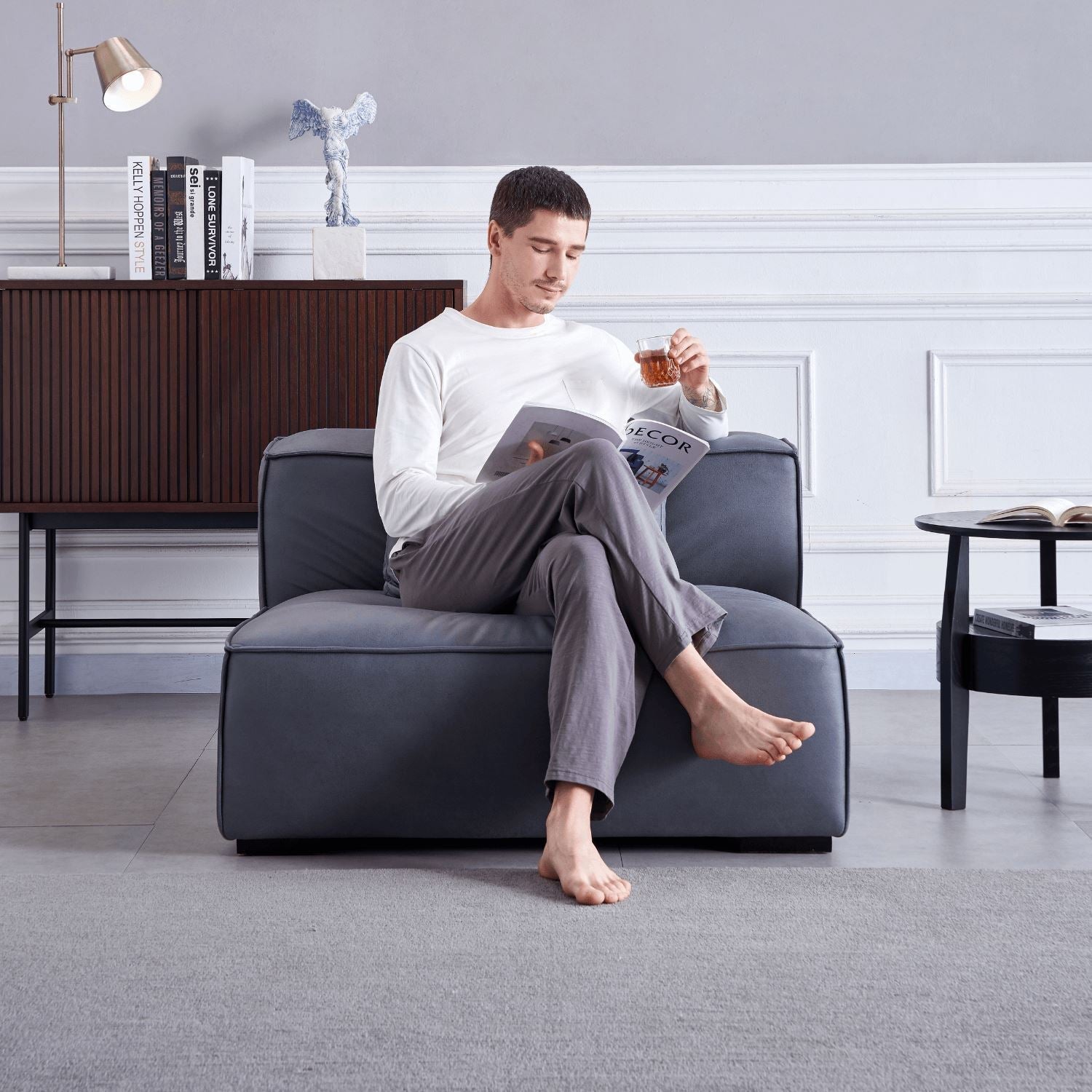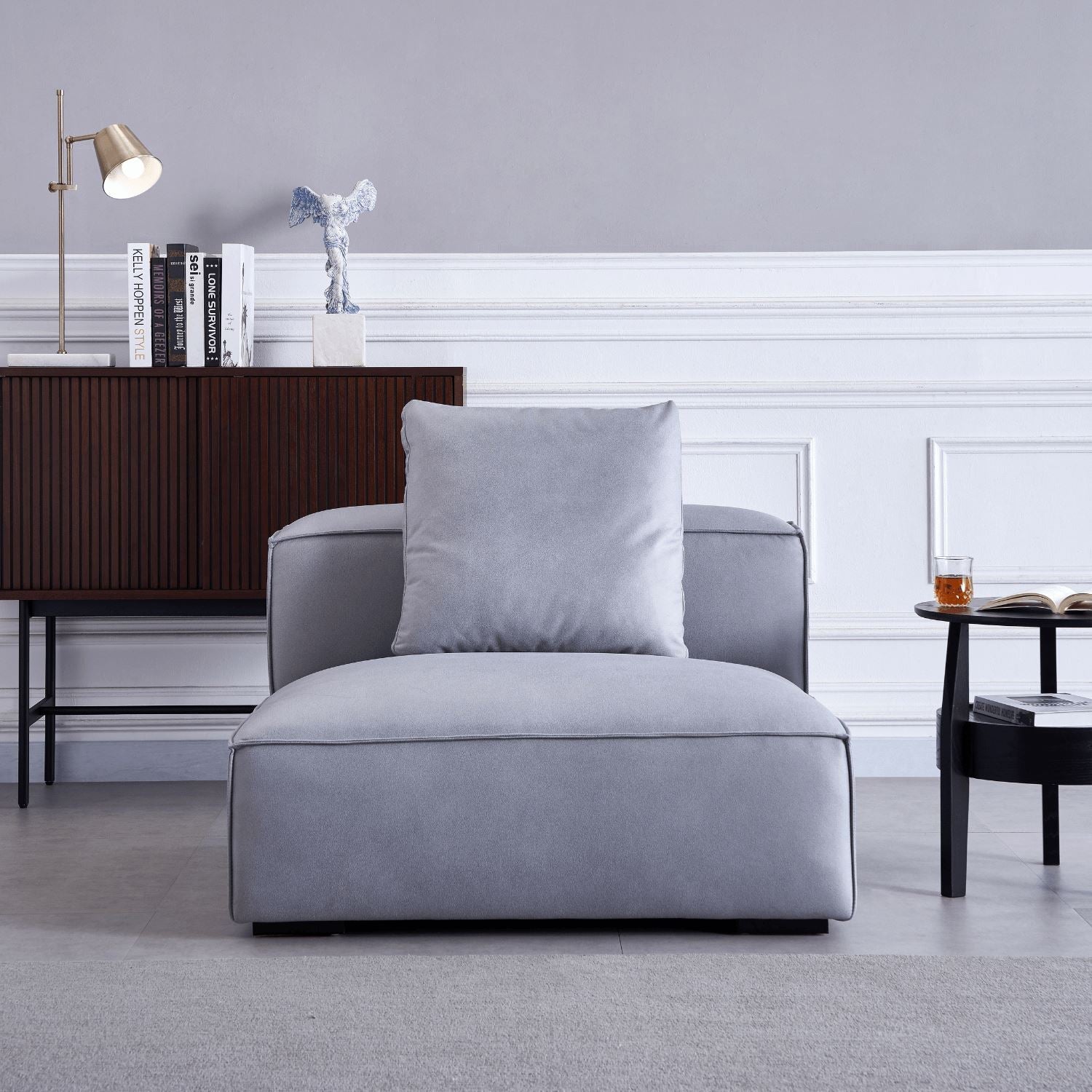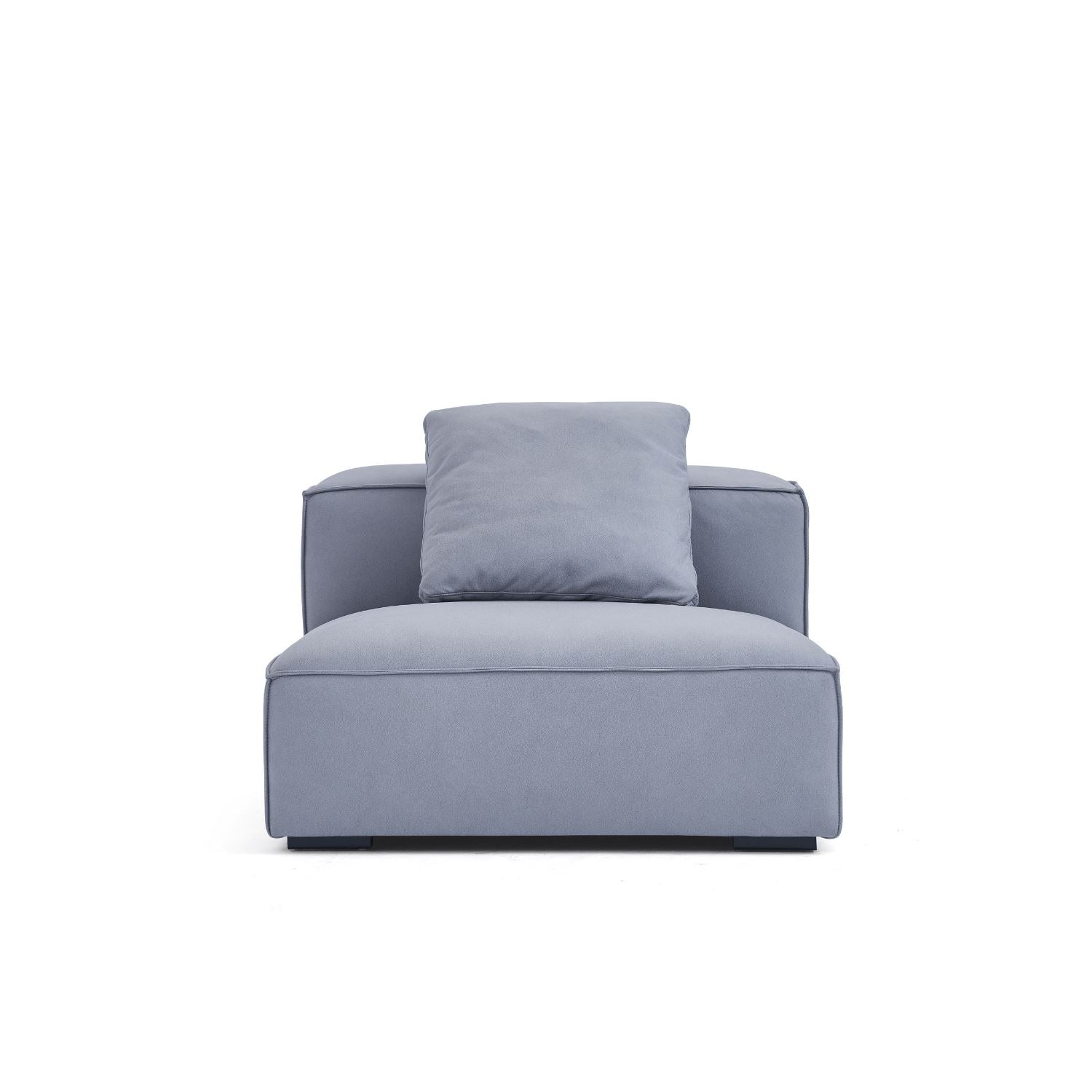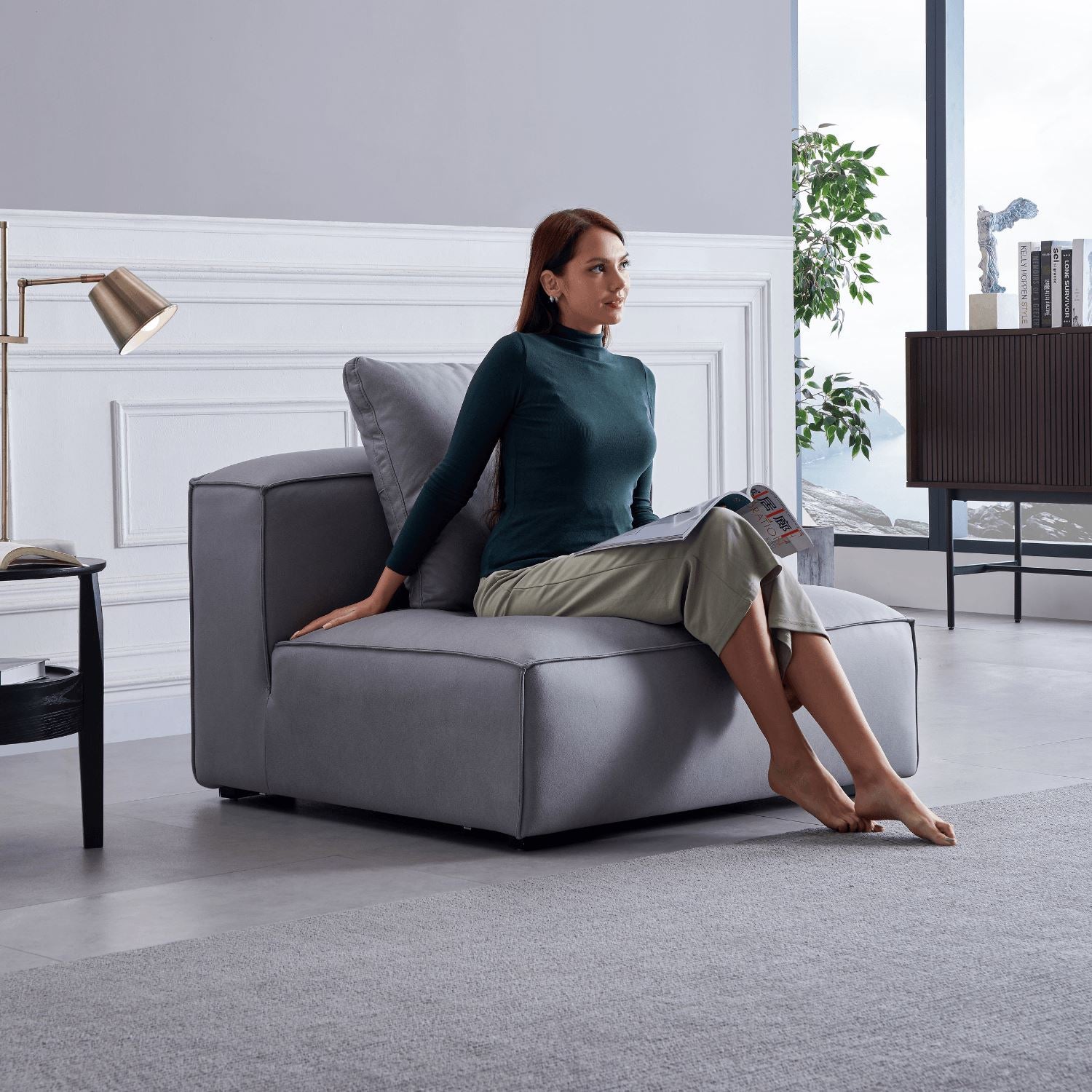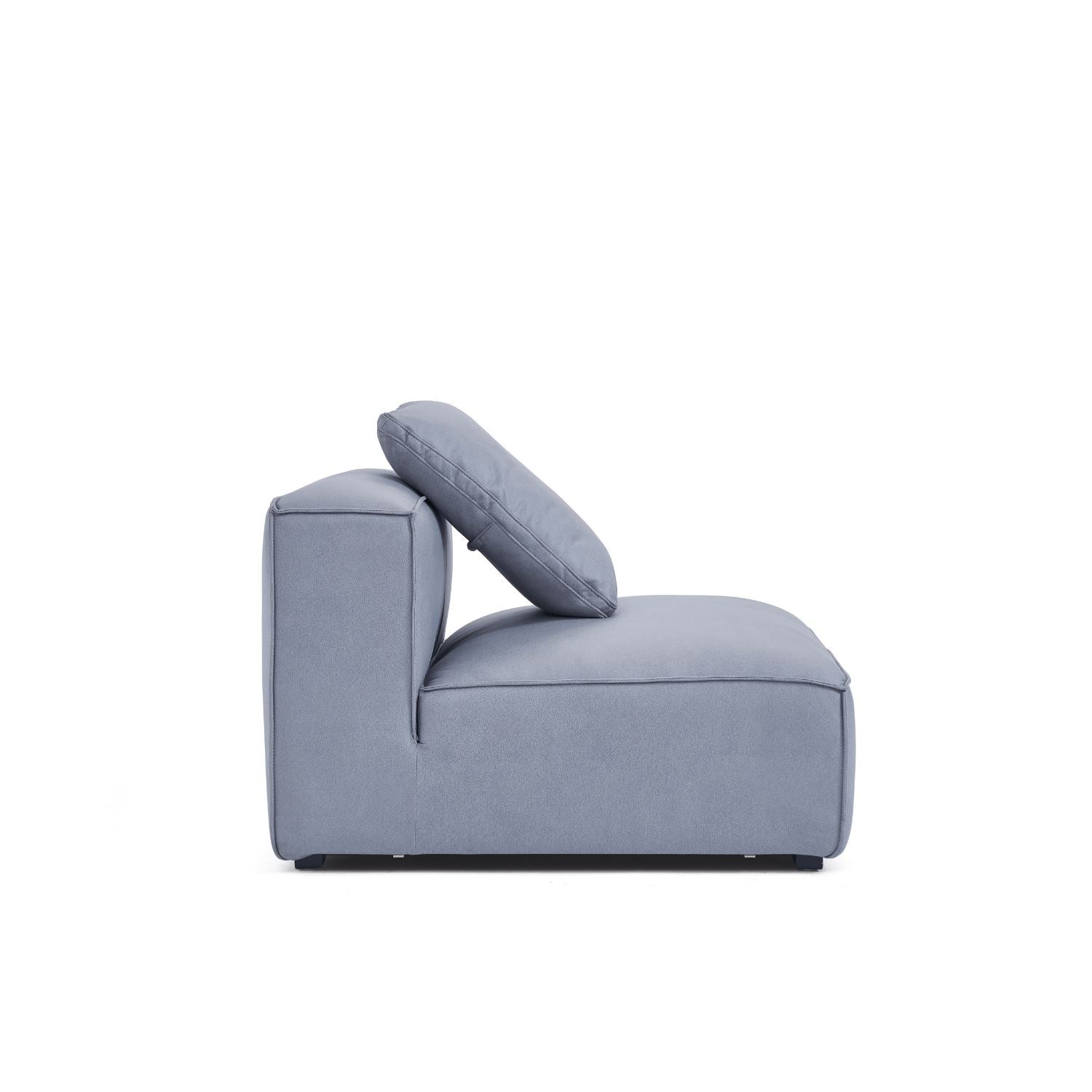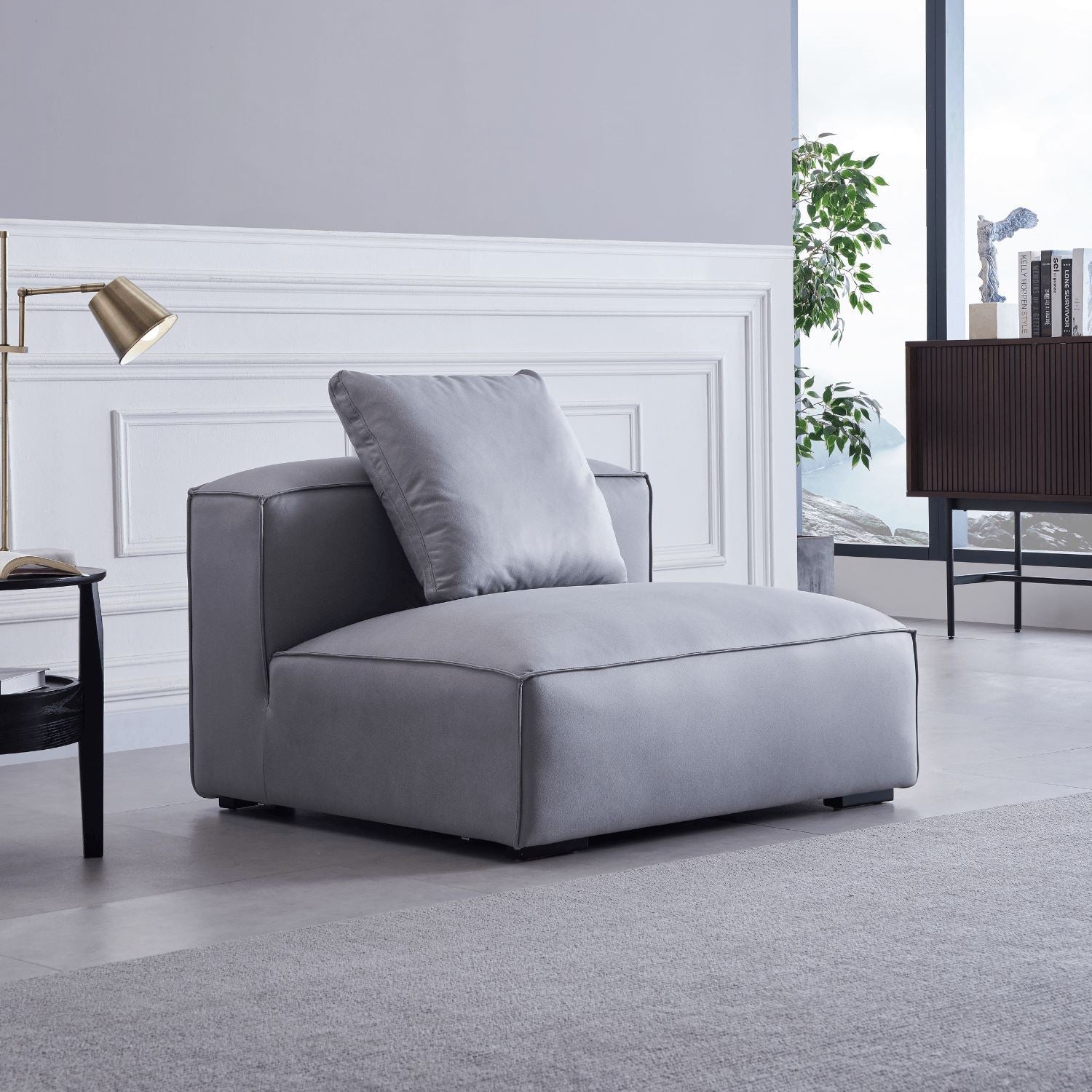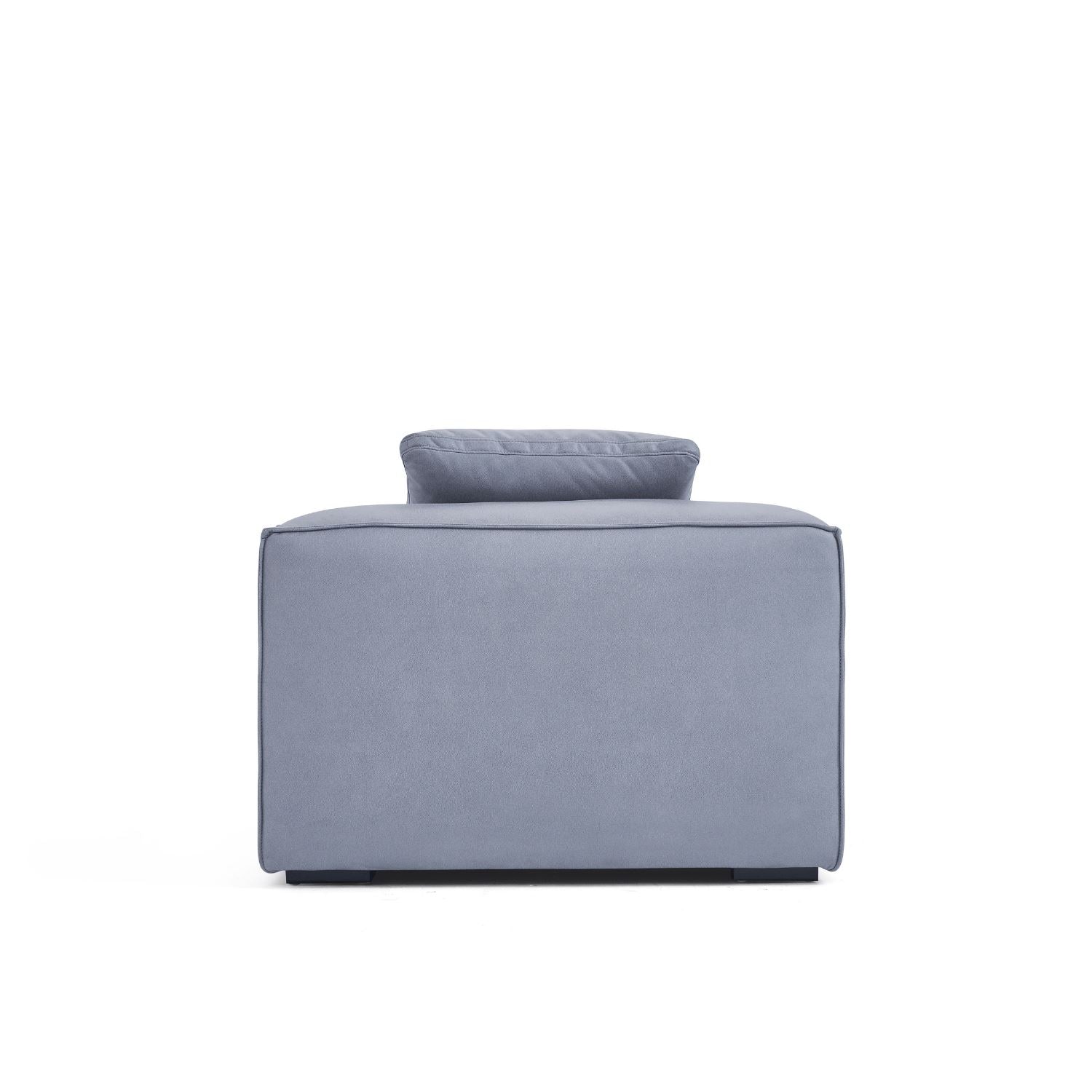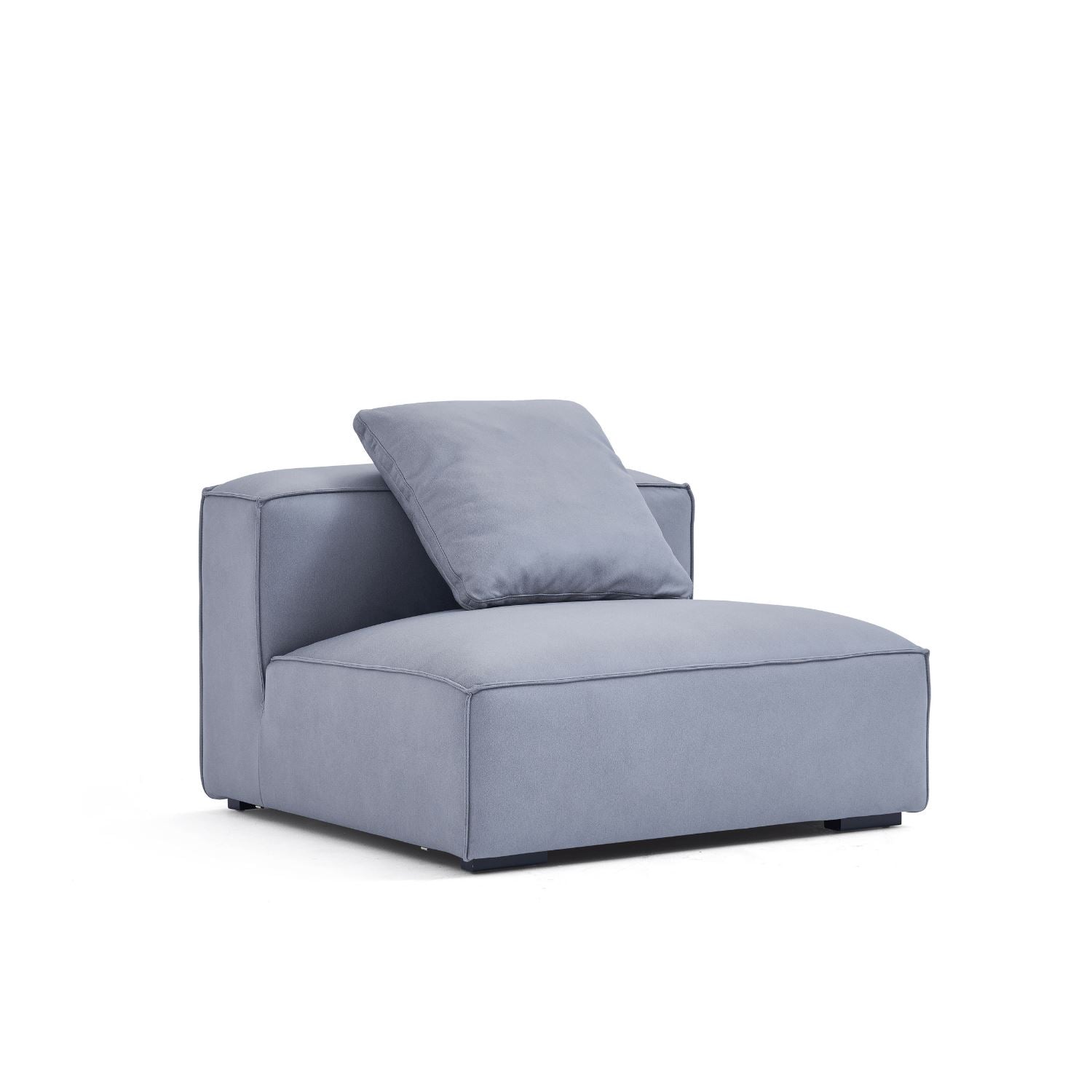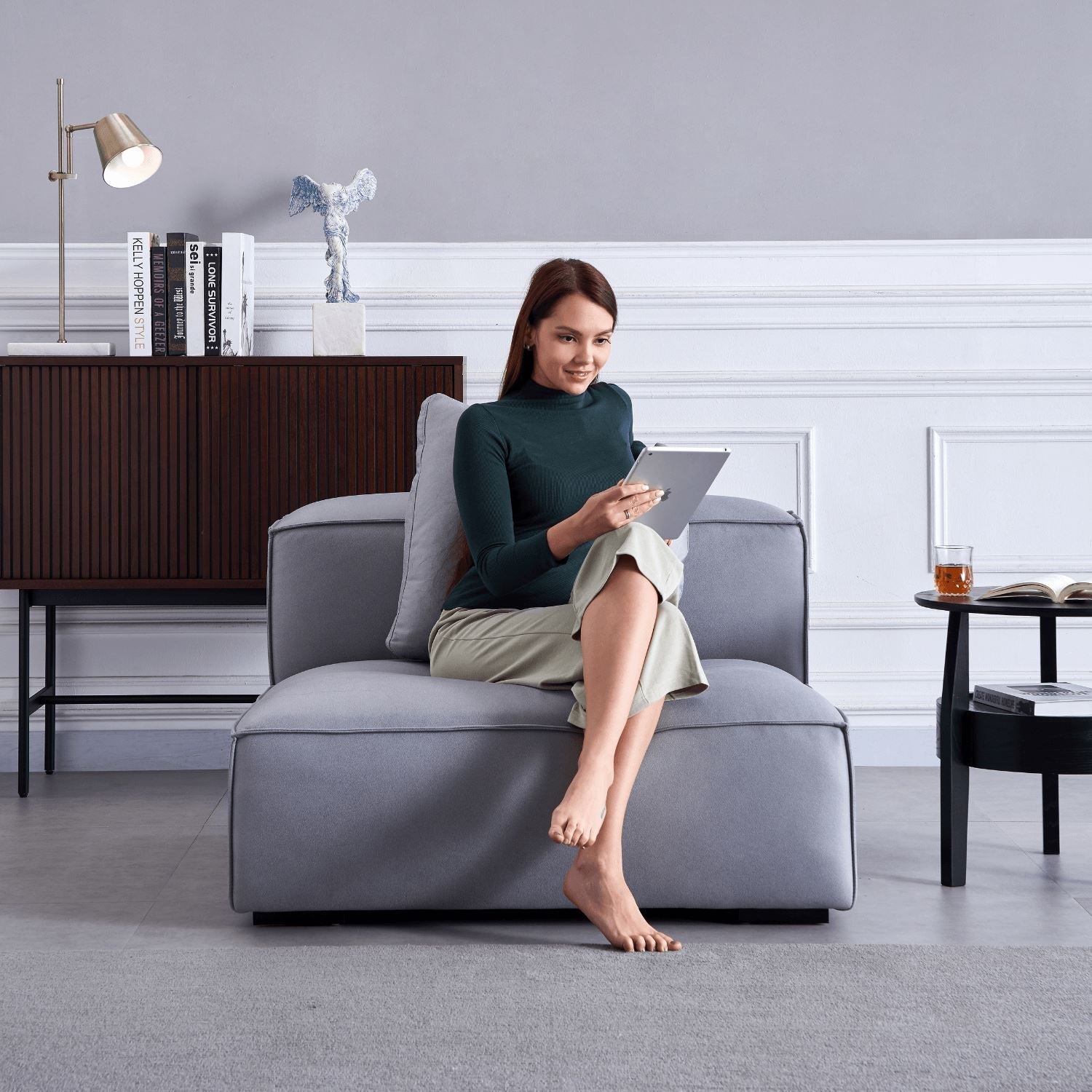 Loft 1 Seater Armless
---
Width: 41"
Depth: 40"
Height: 31"

Back Rest Height: 11"
Back Cushion Height: 18"
Seat Depth: 30"
Seat Height: 14"
Leg Height: 1.5"
Frame: Pine Wood
Filling: 1x Layer Dense Foam, 1x Layer Sofa Foam, Feather Filling
Fabric: Performance Leather
Performance Leather is generally easy to care for with a few simple steps and a quick and easy maintenance routine

To clean: Vacuum the upholstery moving it from left to right in short, overlapping lines. This material is spot-clean only. Do not wash these covers in the washing machine.

Treat stains: Use a clean, dry cloth to dab and lift away any stains. Do not rub a stain in or push it further into the fabric. For water-based spills, use a white cloth dampened with distilled water then let air dry. For more stubborn stains, you may need to use a mild detergent diluted with distilled water. Dampen a clean cloth or sponge with this mixture and apply gently to the spill. Remove the detergent mixture with a damp cloth, pat dry with a clean dry cloth.
Carton Size: 45"L x 41"D x28"H
Carton Weight: 88lbs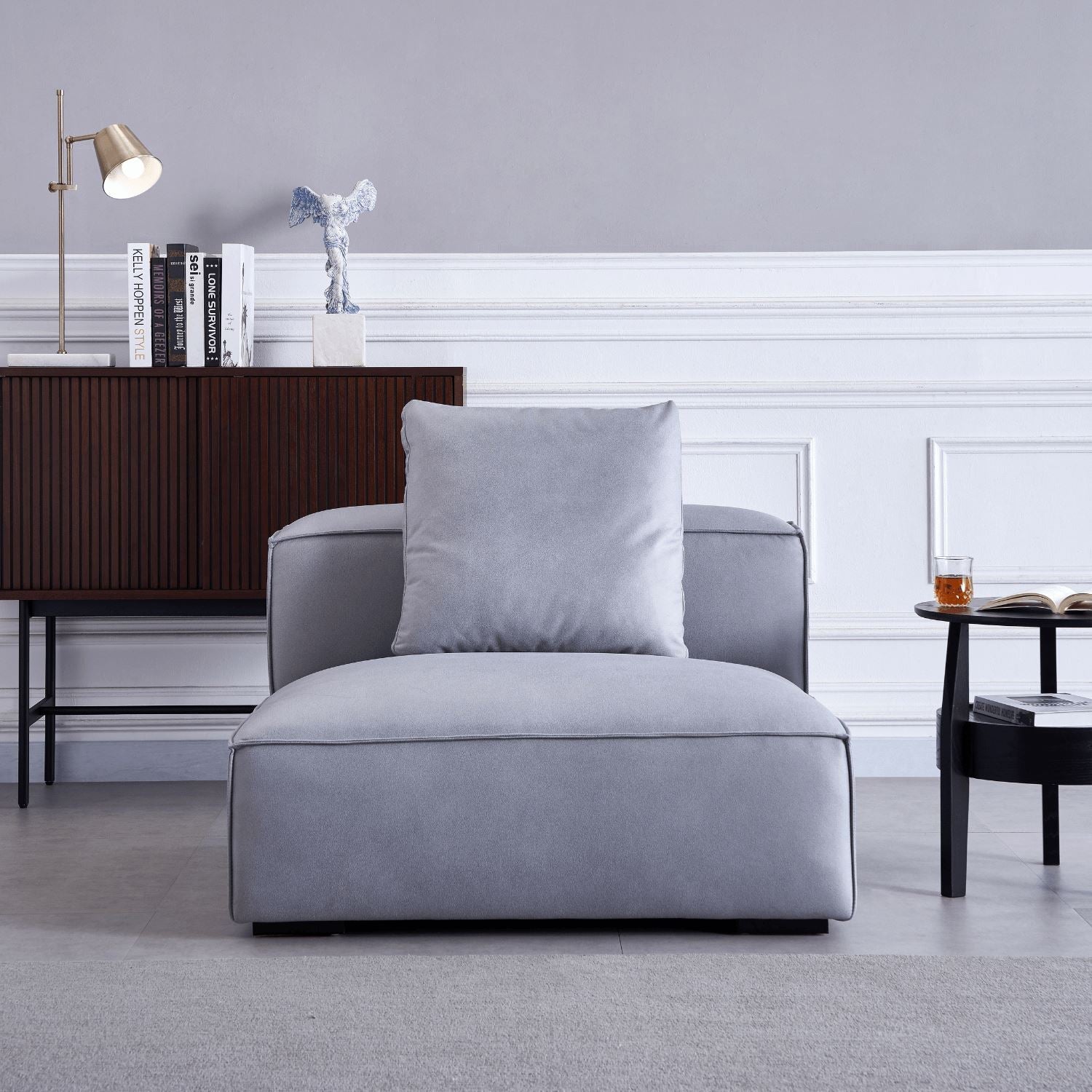 Lush lounger
Italian designer Mario Capasa crafted this iconic lounger to be as comfortable as it is eye-catching. All parts are shaped to look and feel like a large soft cushion. Made from 100% vegan leather that lasts 2.5 times longer than regular leather. It's easy to get lost in this lounger.

Unique look
Mario Capasa was in search of an entirely new shape for leather furniture. And what's the best part of a sofa? The plush cushions of course. So he made all parts shaped to look and feel like a large soft cushion. Genius.
Daydreaming destination
Made out of HD memory foam and synthetic feathers, this lounge provides all the support and comfort you need. Perfect for daydreaming and afternoon naps.
"Leather" with benefits
Looks and feels like aged Italian leather, only it's 100% vegan. It's carefully constructed fibers makes the "leather" durable and lasts 2.5 times longer than regular leather.
This product has no reviews yet.