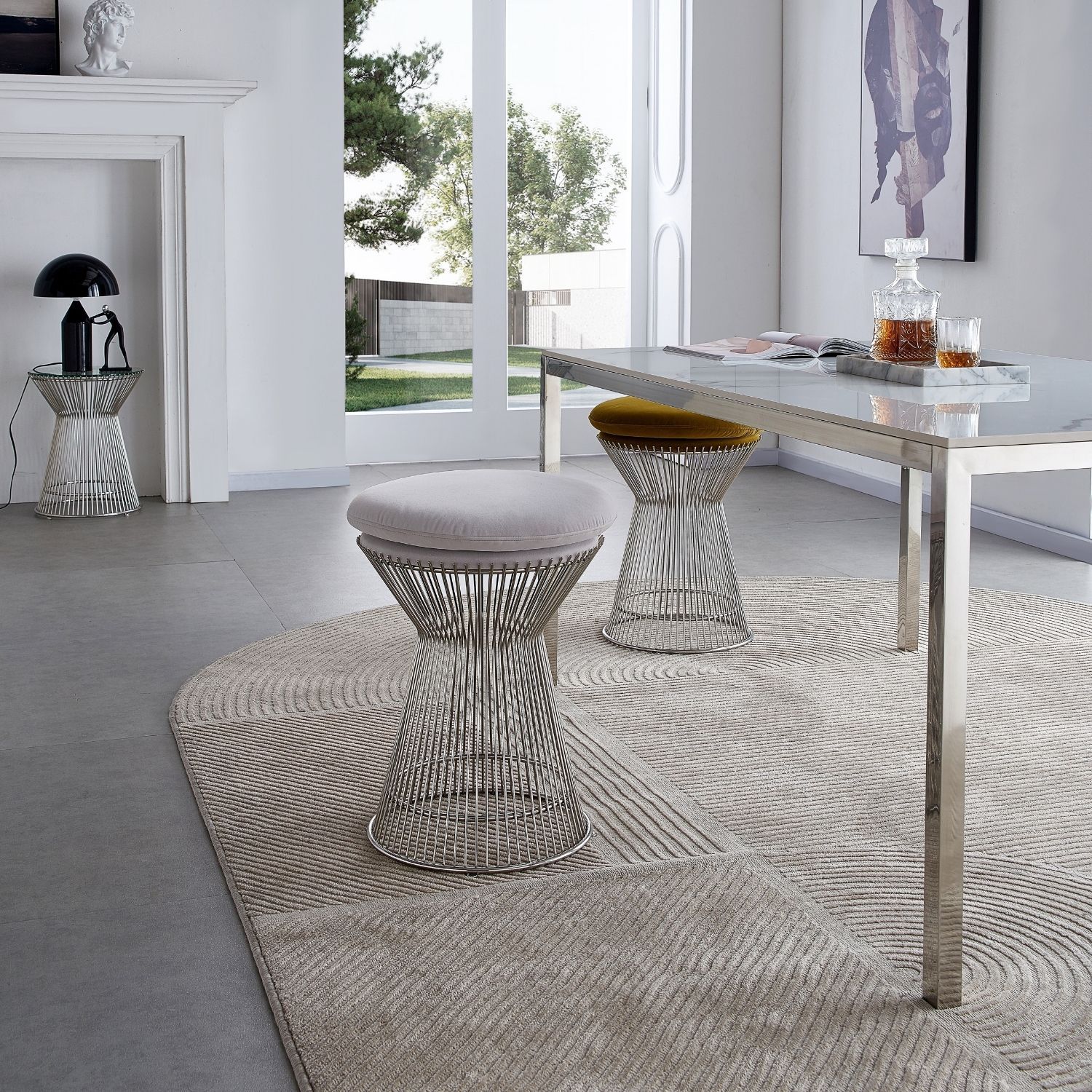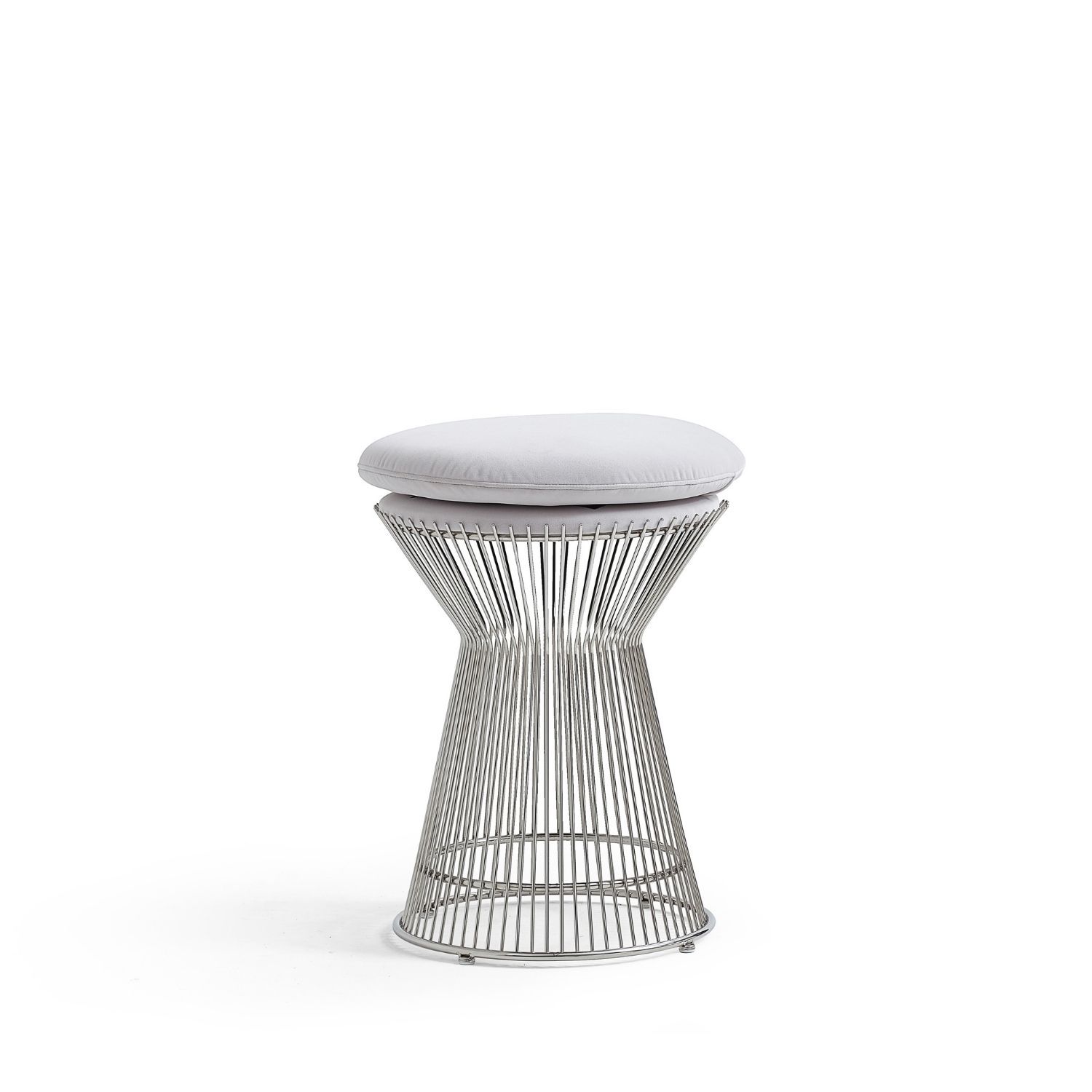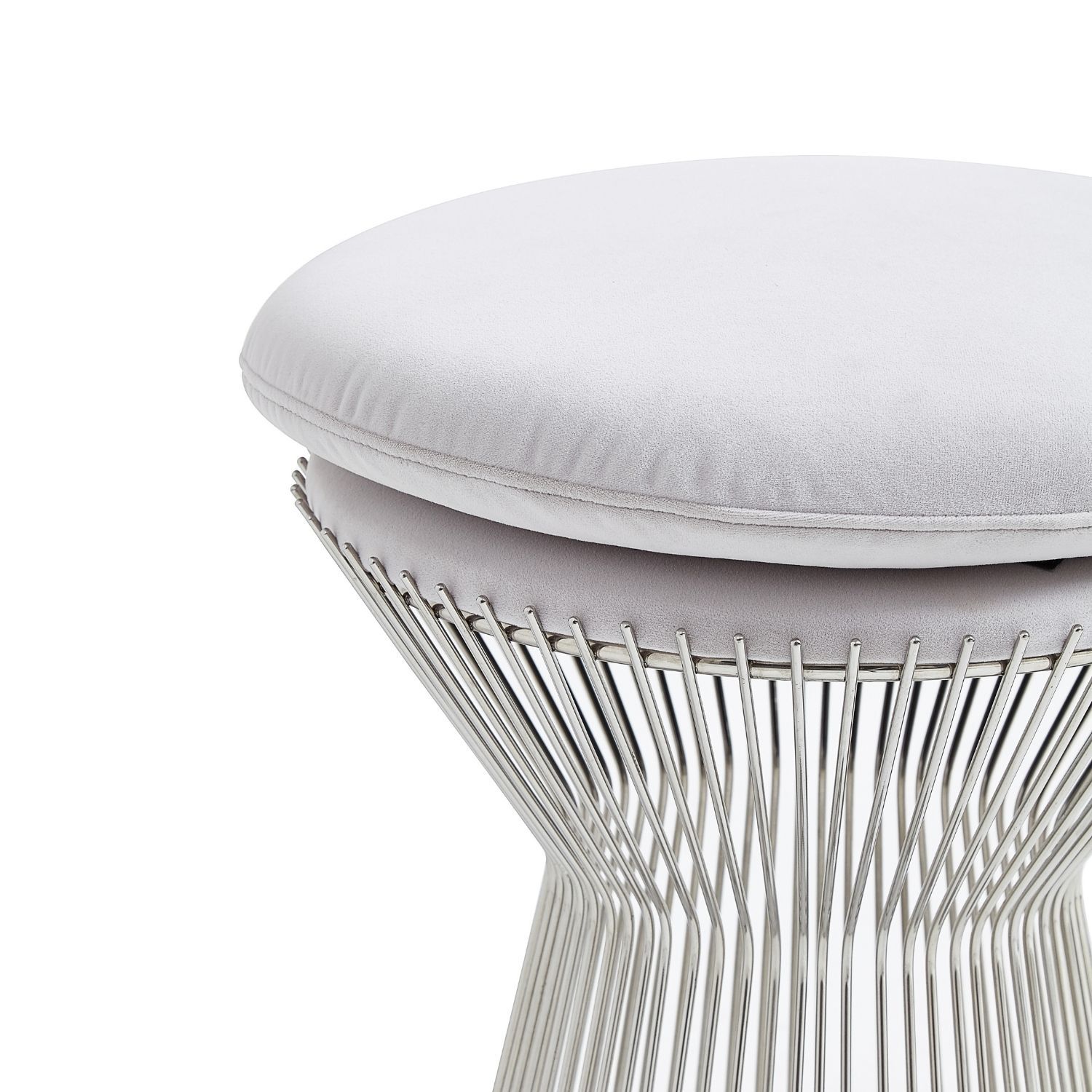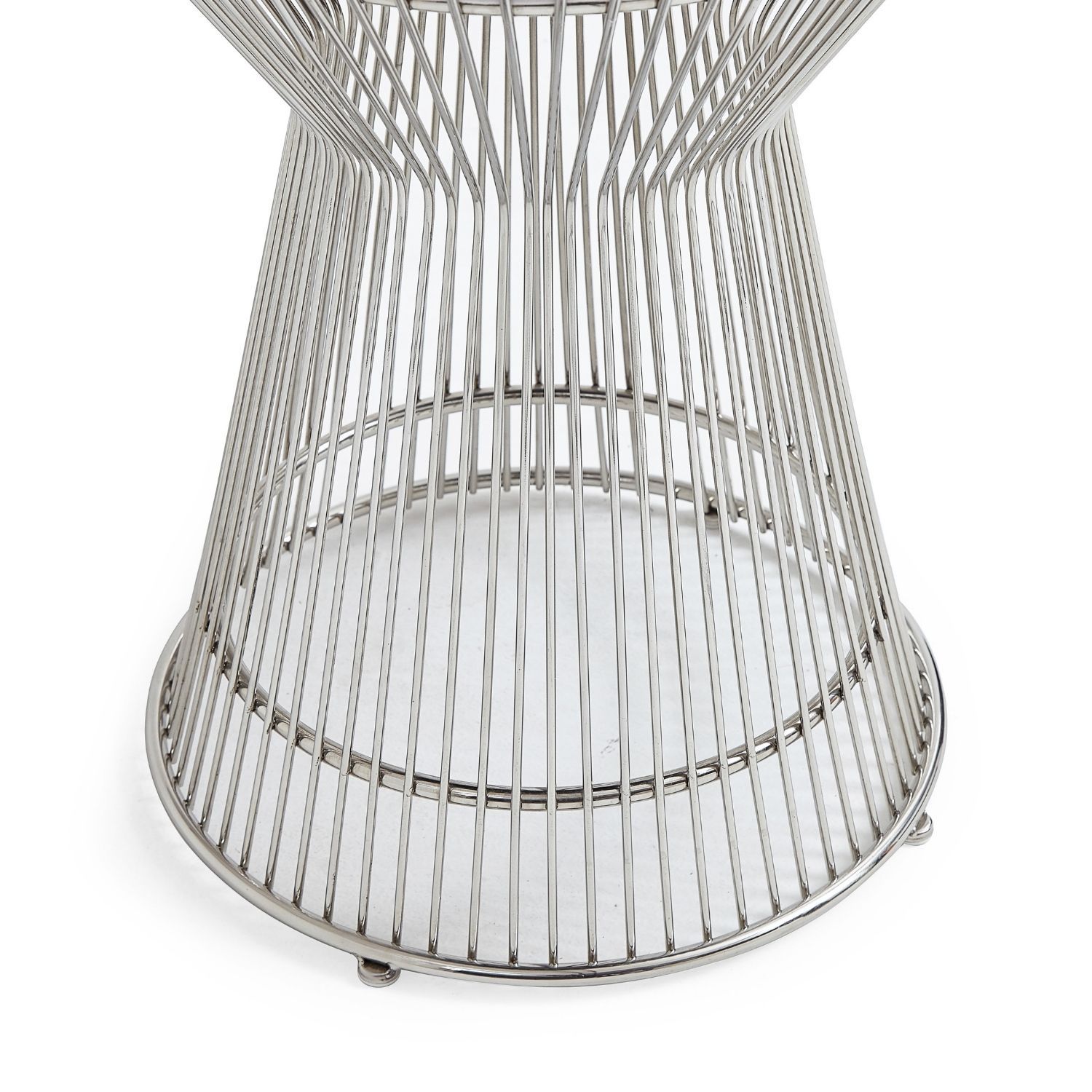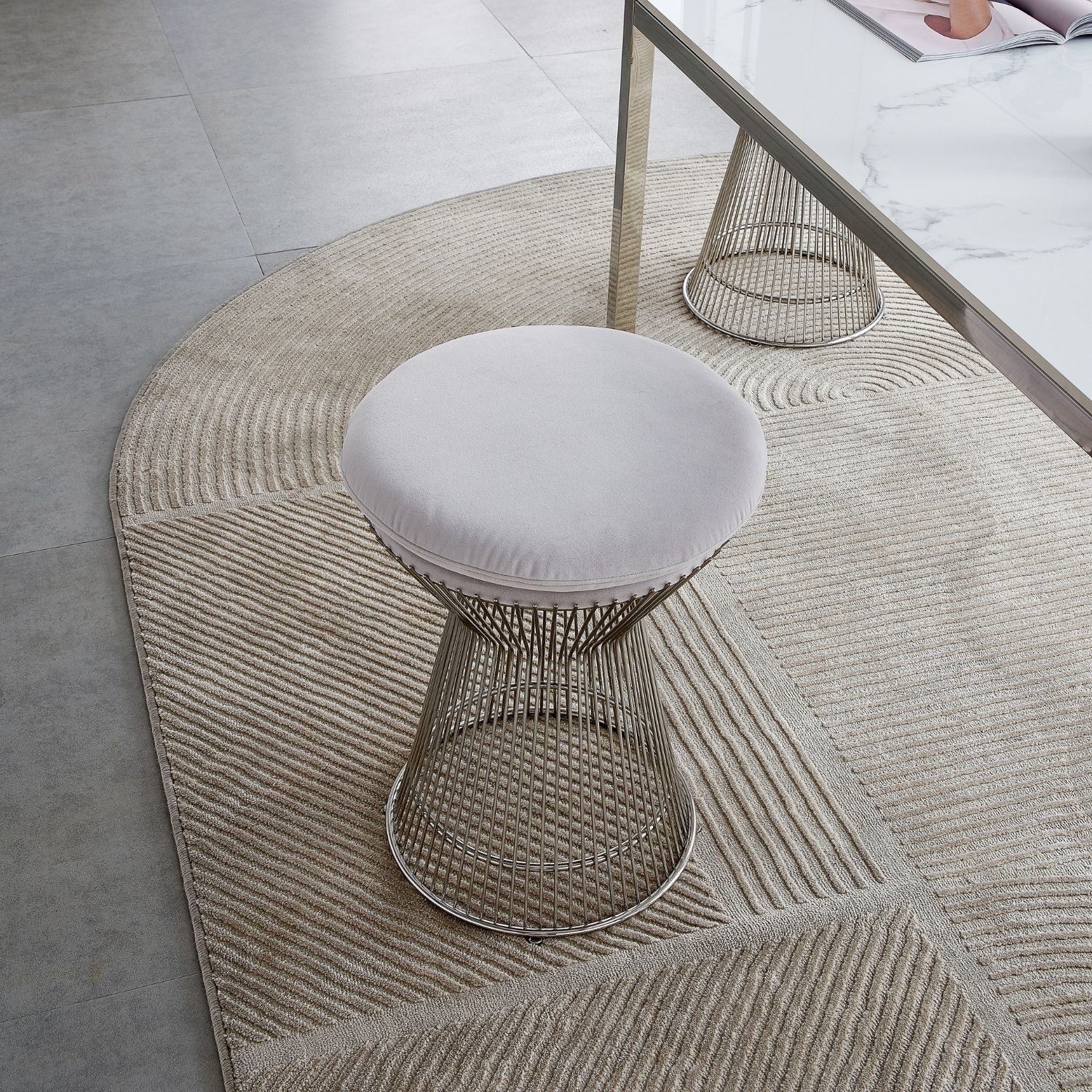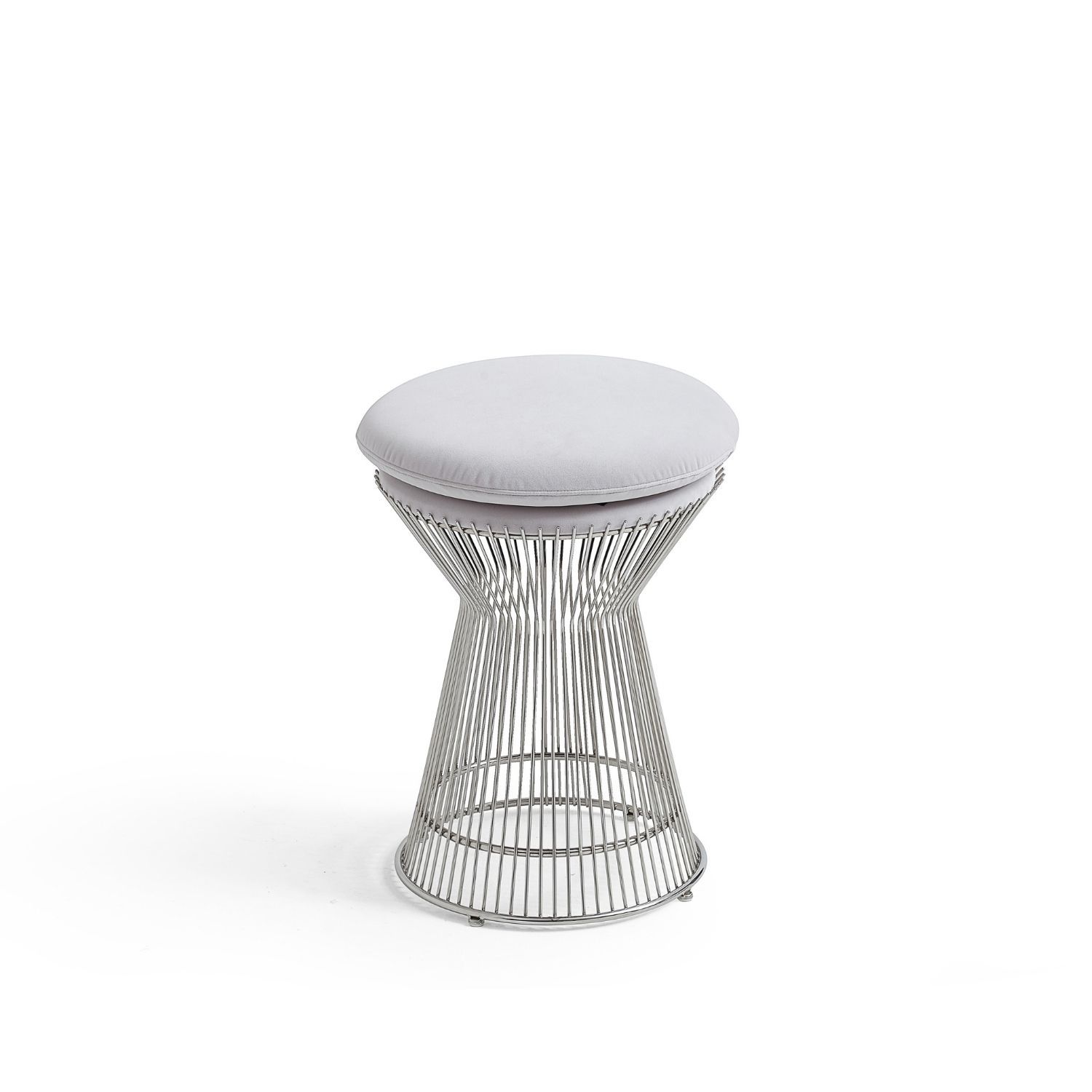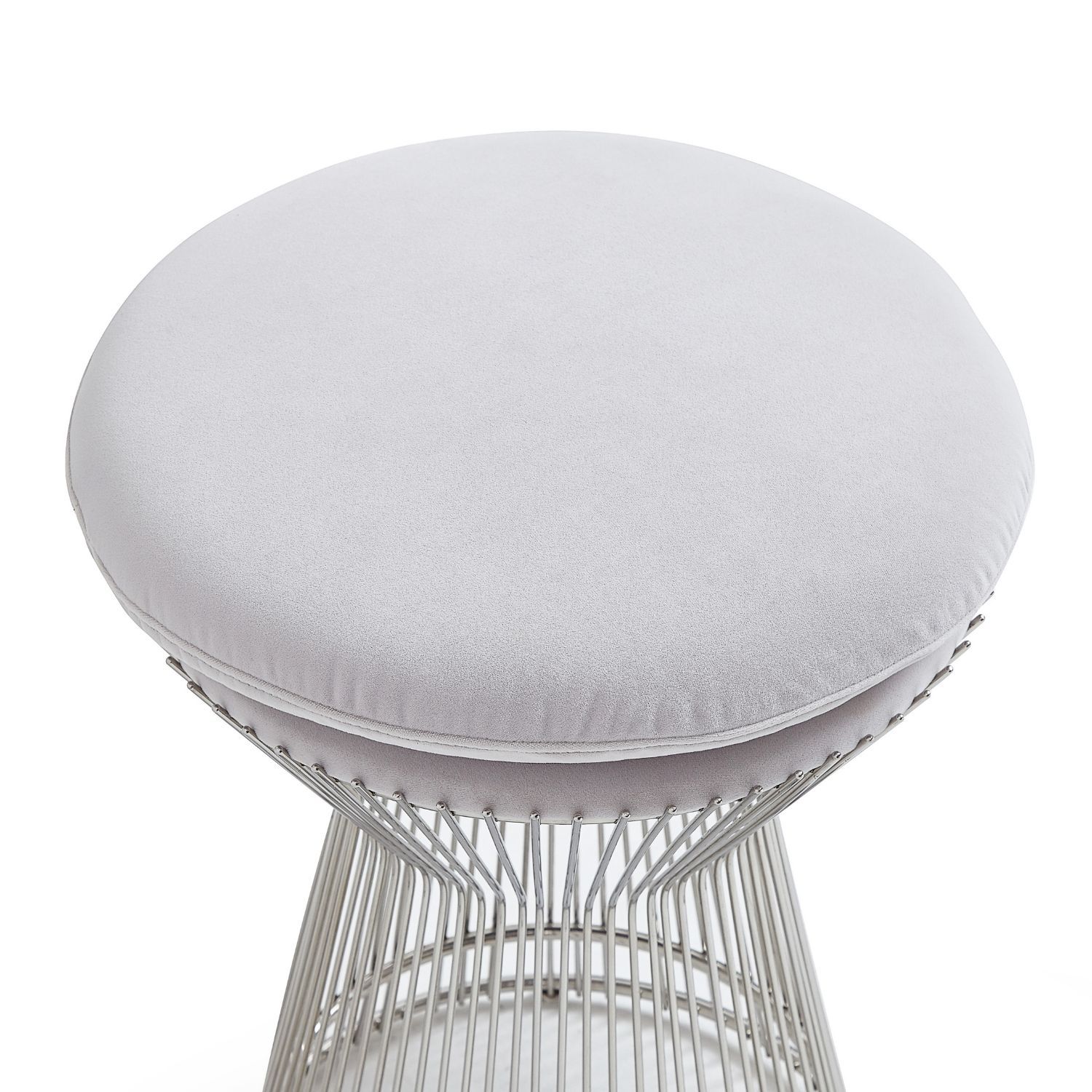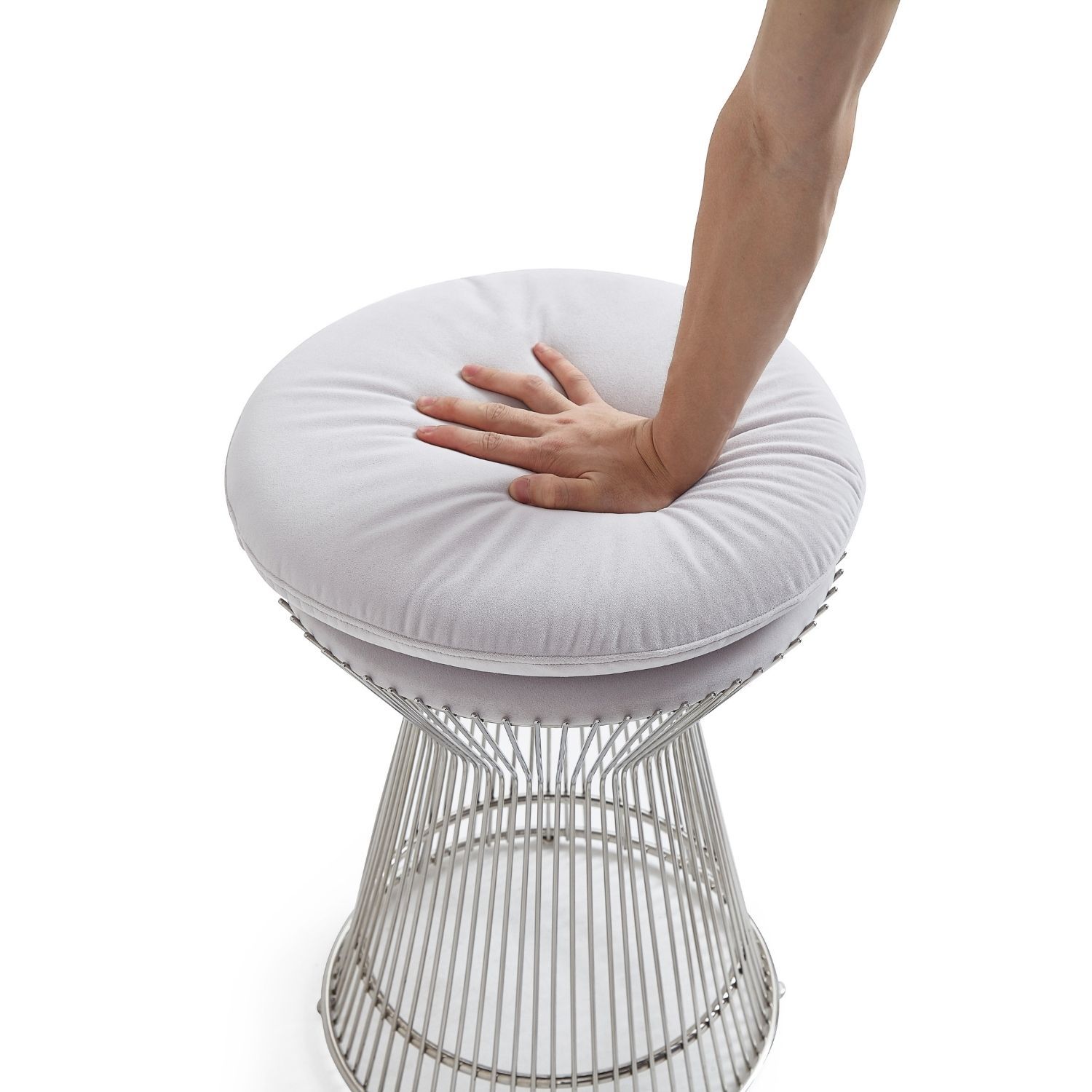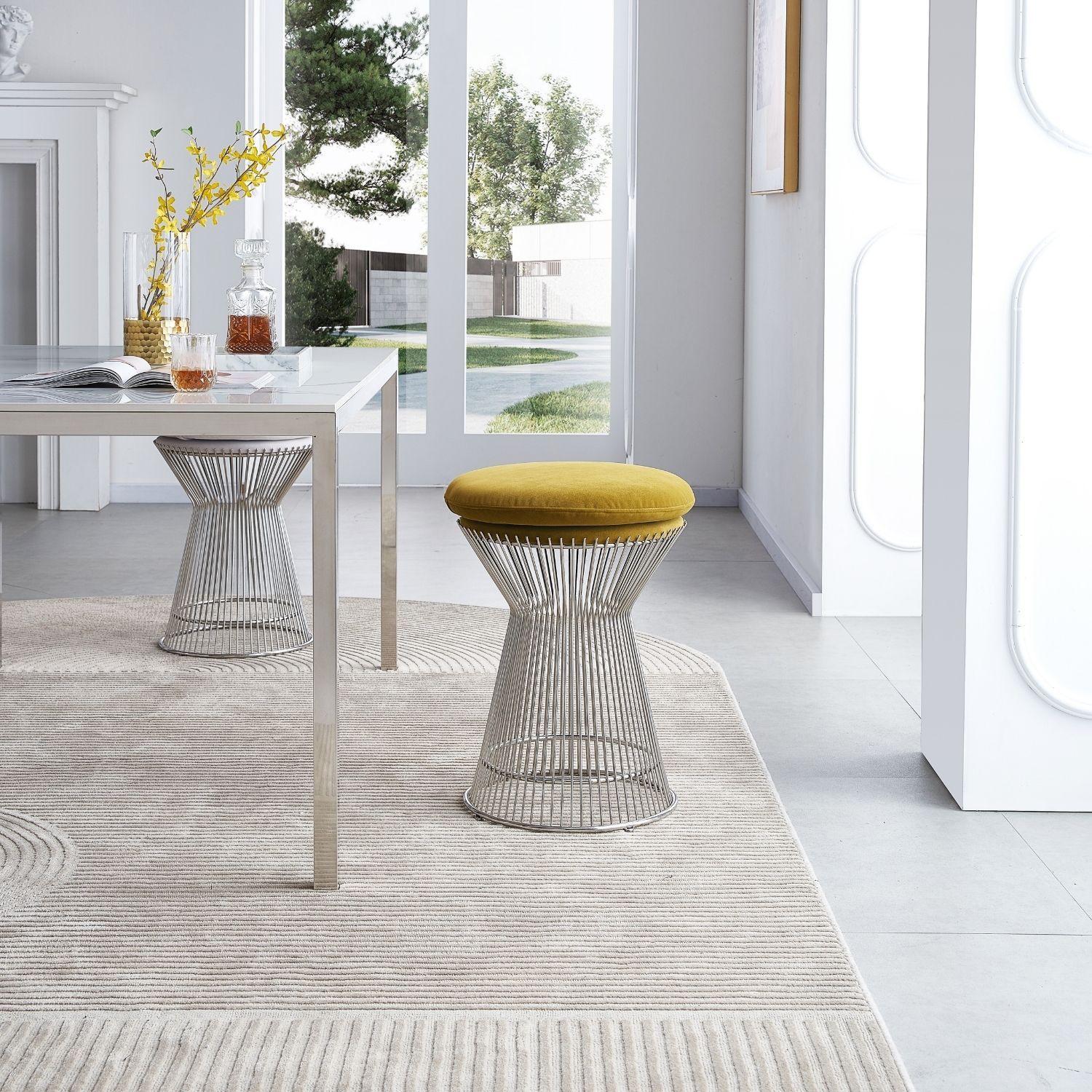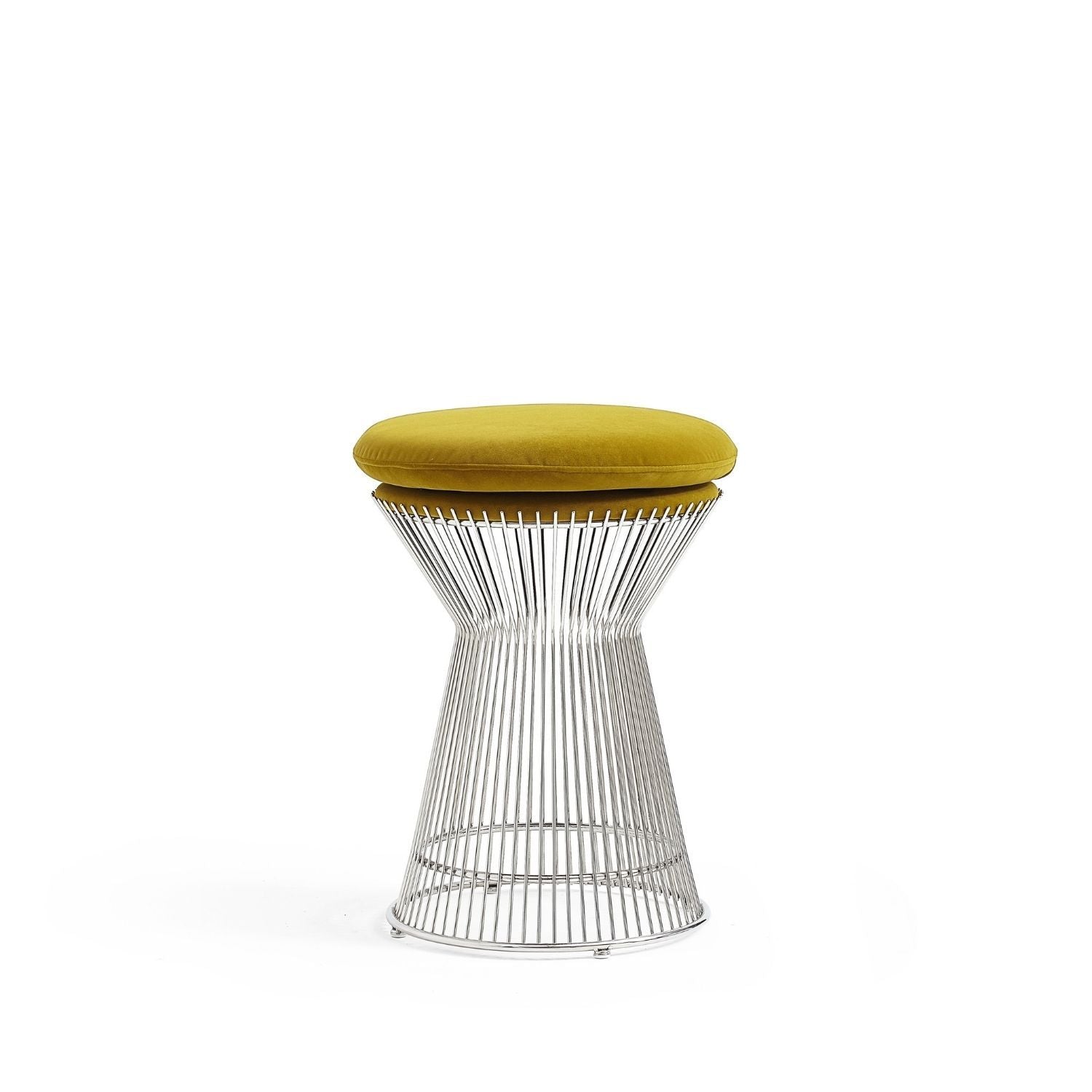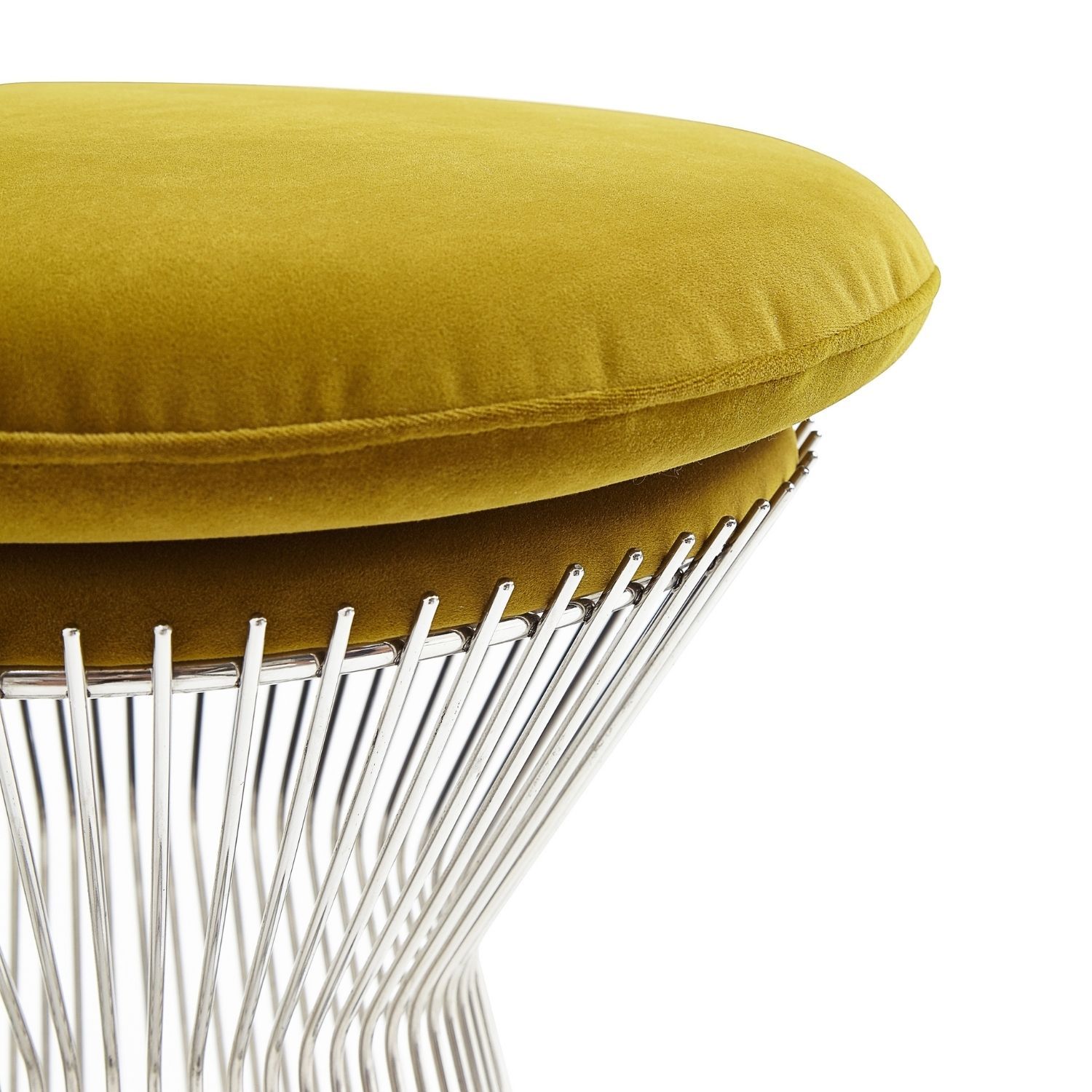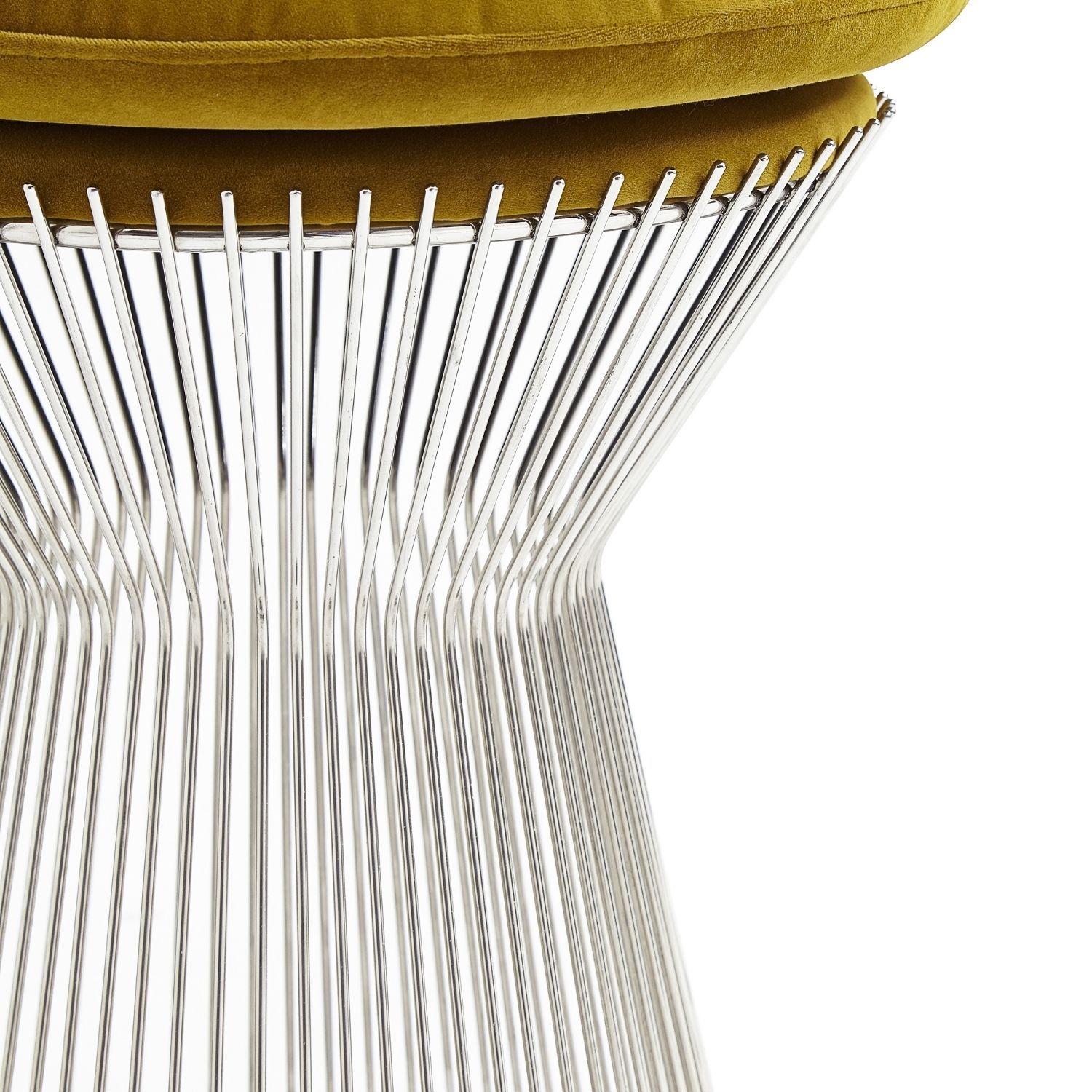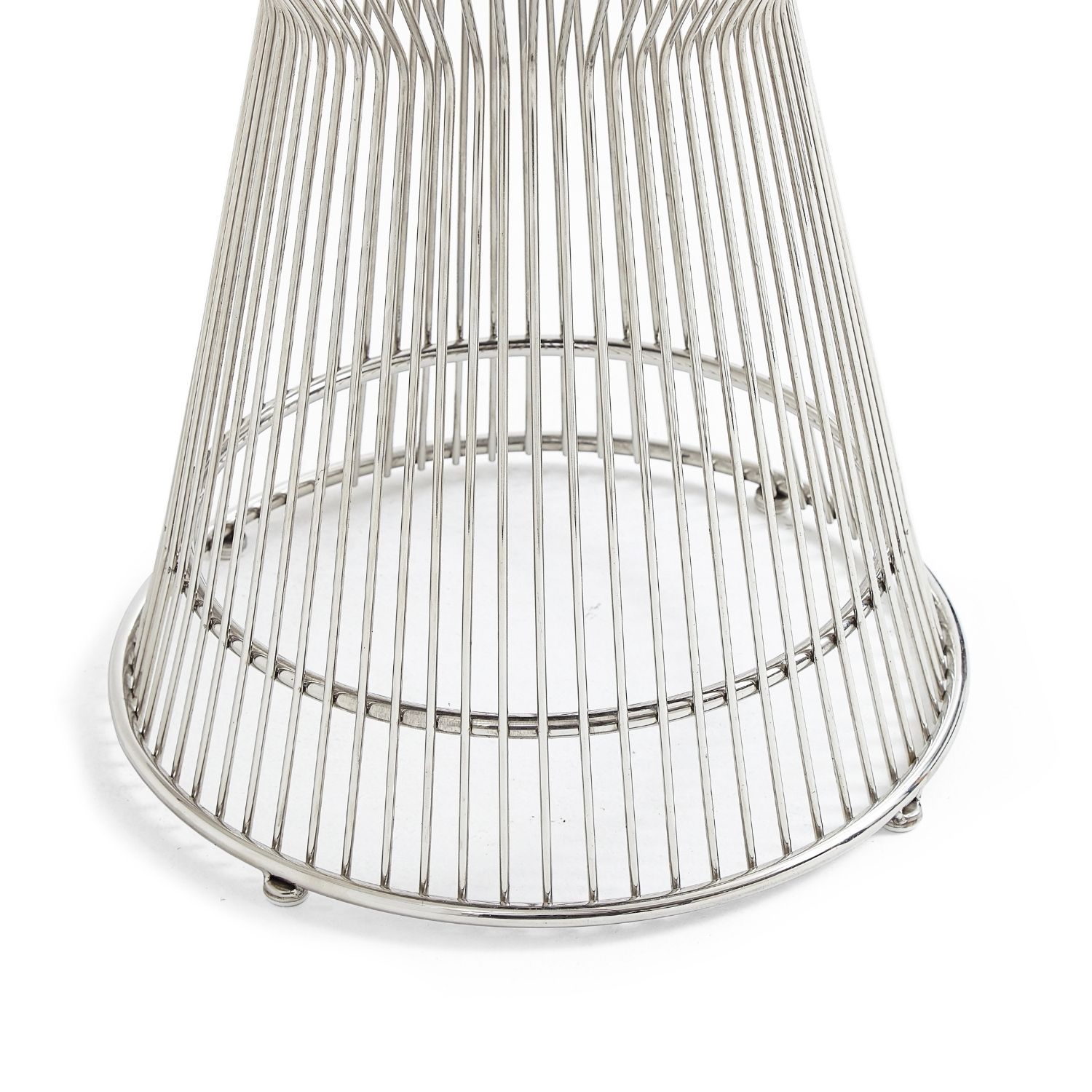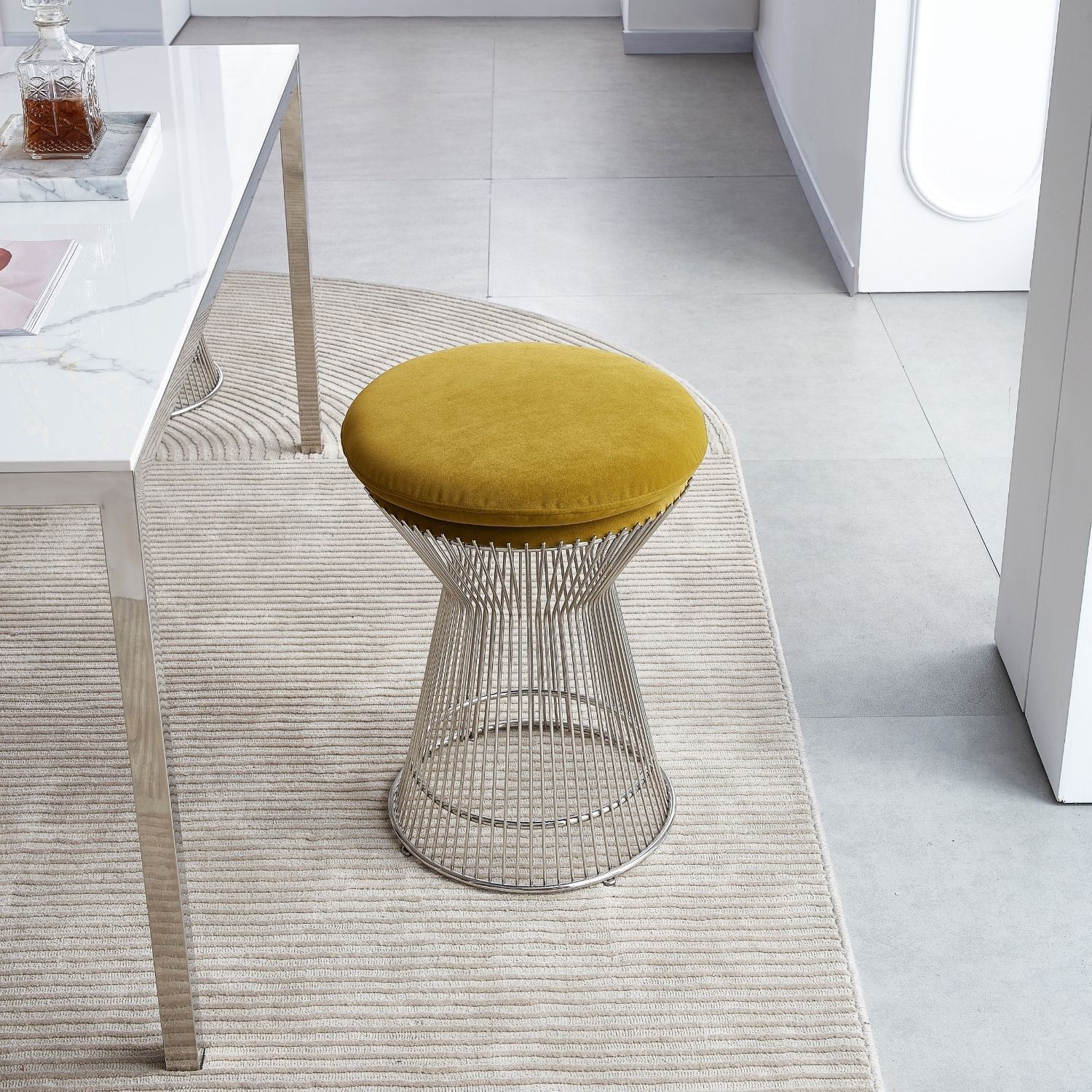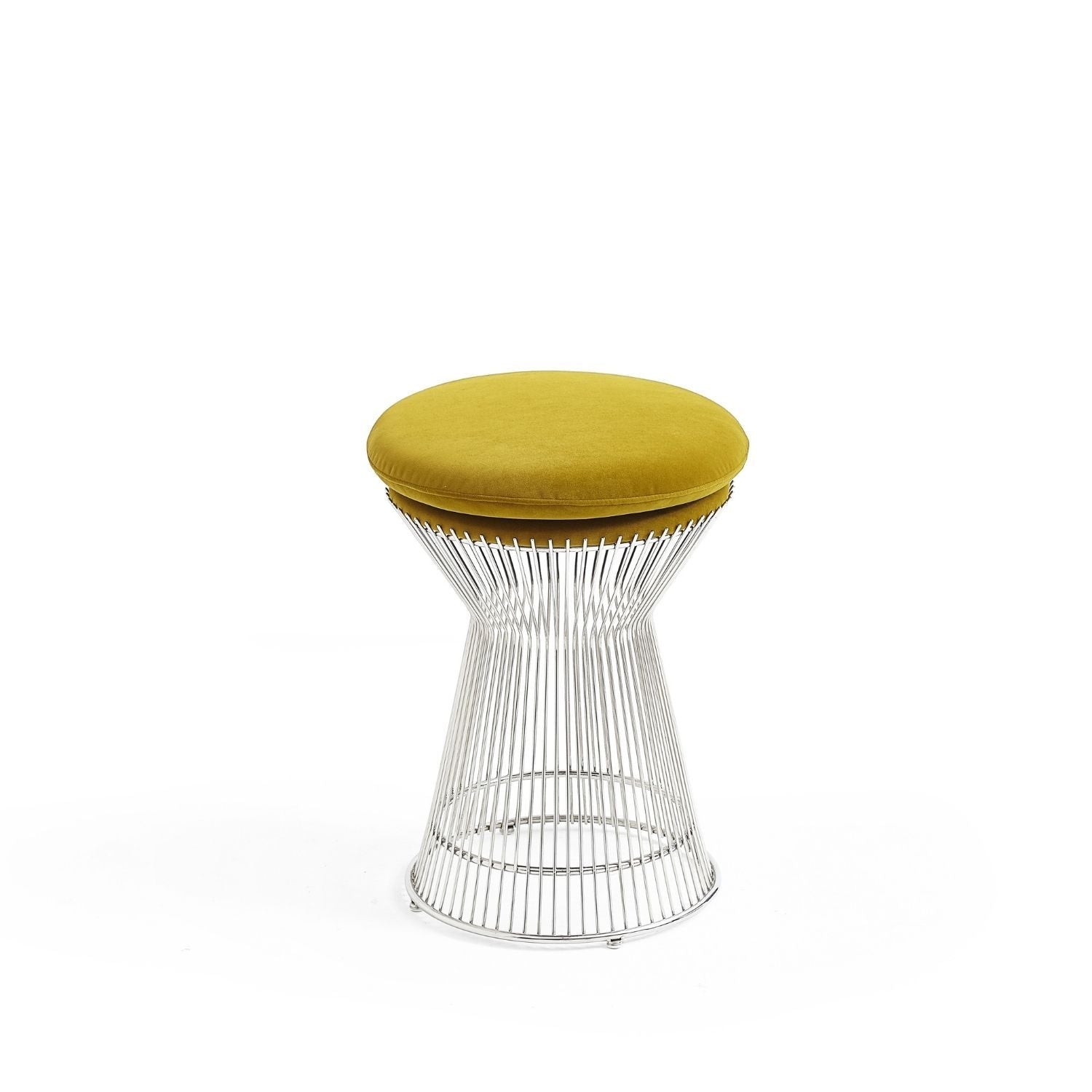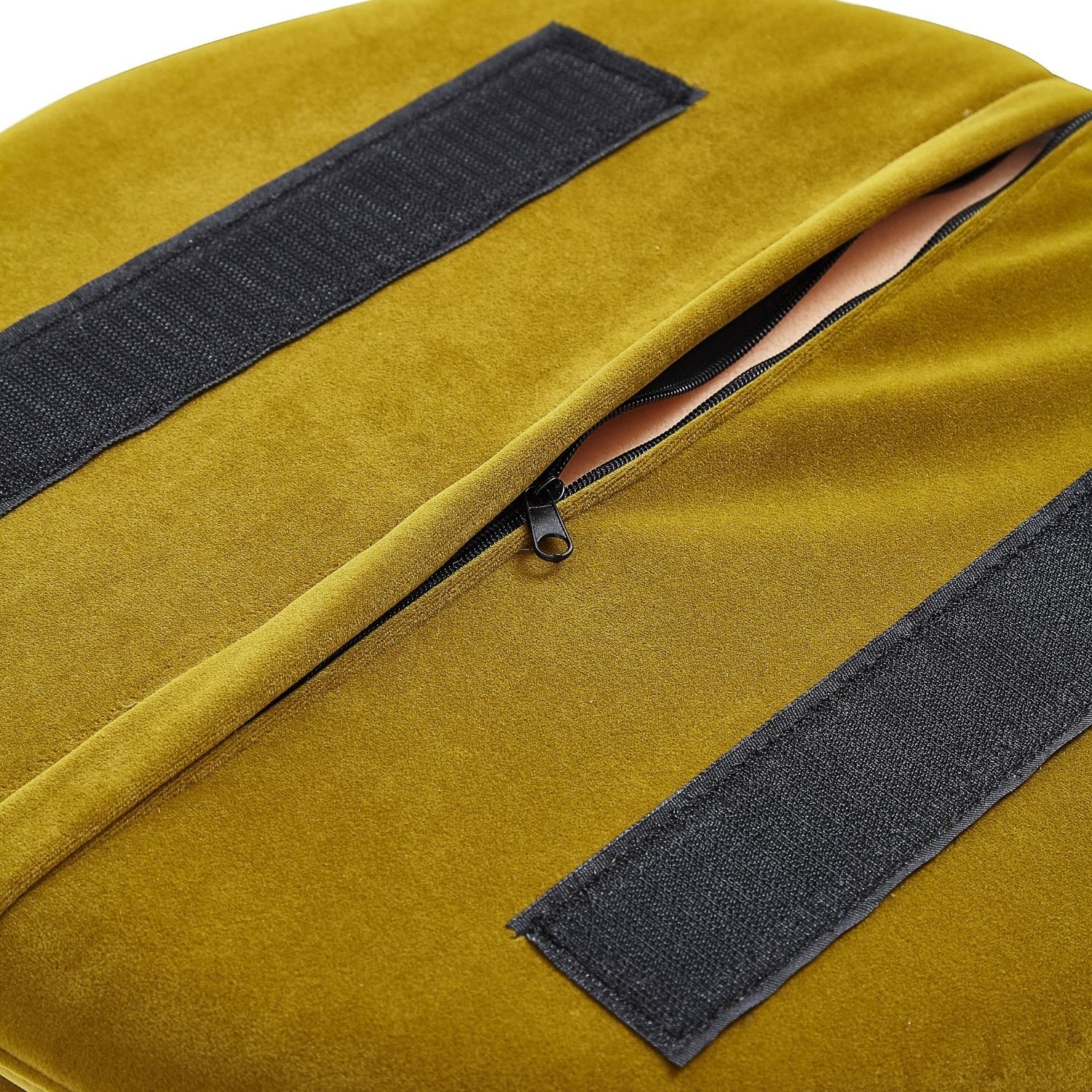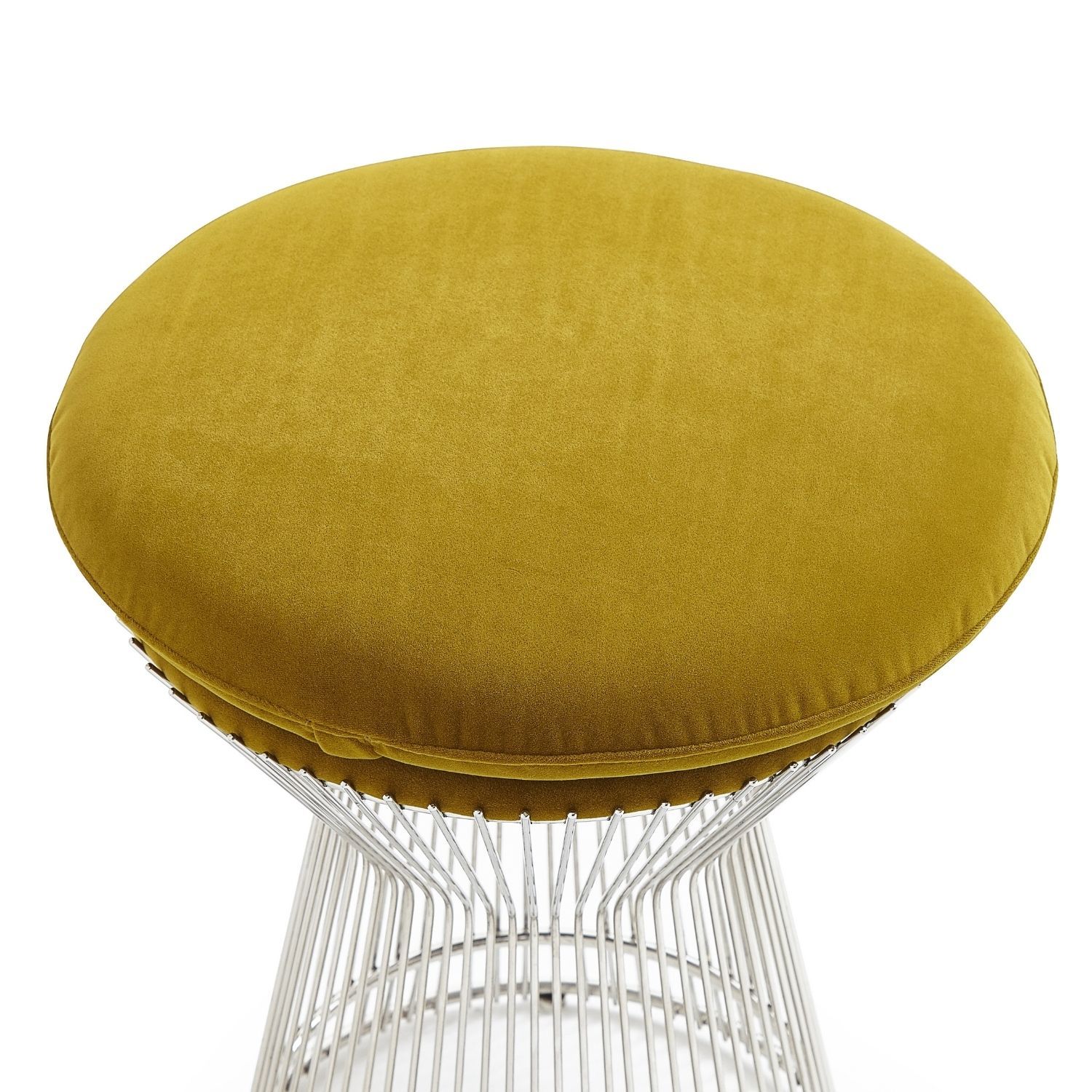 Groot Stool
---
Width: 16.5"
Depth: 16.5"
Height: 22"
Frame: Stainless Steel Frame
Fabric: Velvet
Inside: Medium-Density Foam
To clean: To combat dust, it helps to sweep or vacuum your velvet furniture on a regular basis to prevent buildup. A gentle bristle attachment on your vacuum will prevent scraping and denting in the fabric. Mild creases can be removed with a steamer. Never iron velvet.

Treat stains: Stains on velvet can be gently removed with an absorbent towel. Blot the area alternating between damp and dry towels and dry towels until the stain has lifted or lessened. Do not rub staining liquids into velvet. This keeps the stain from working its way deep into the velvet pile, where it becomes harder to remove.

To maintain: Avoid prolonged contact with bare skin as the natural oils in human skin and hair create noticeable dark spots on velvet over time.
Carton Size: 15"D x 15"L x 24"H
Carton Weight: 22 lbs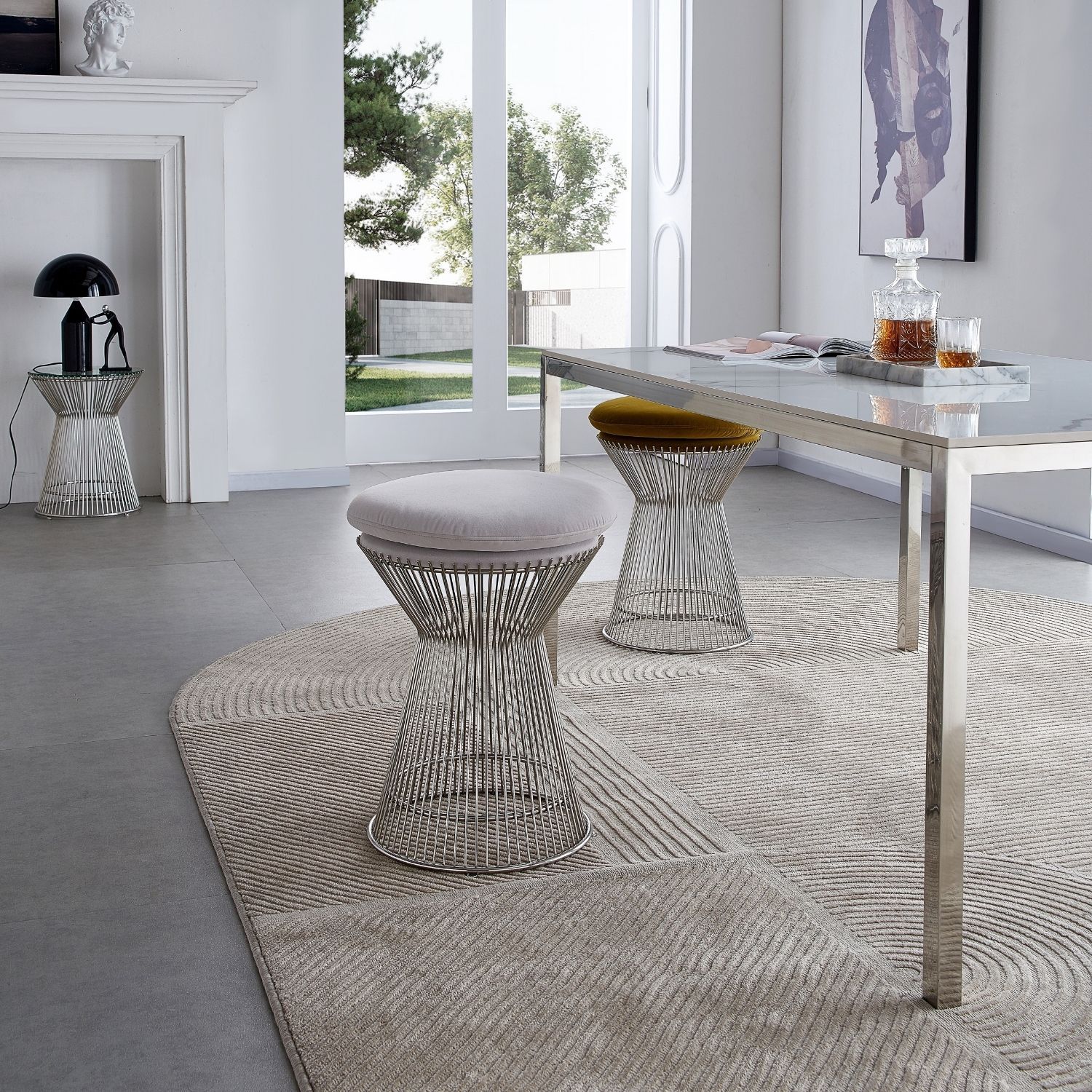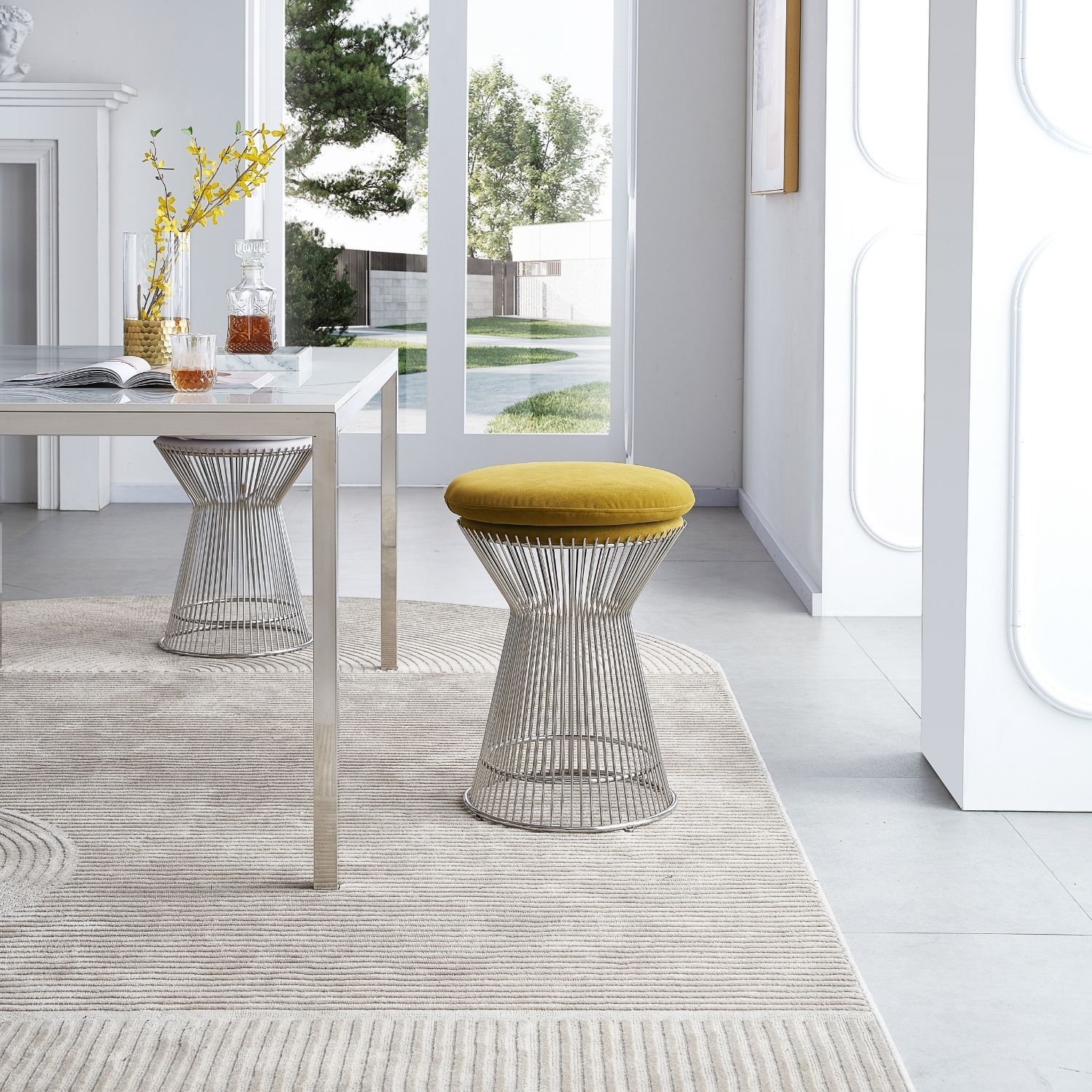 A stool with multiple personalities
Versatile and minimal, this modern stool can juggle a lot of jobs. Keep it on hand for when you need to squeeze in an extra guest at your dining table. Or use it to prop up your feet after a long day. The cushy padding and steel frame offer durable support. It matches the other items in the Groot Collection, so you can effortlessly coordinate the look of your home.

An extra seat
Easy to tuck away when not in use.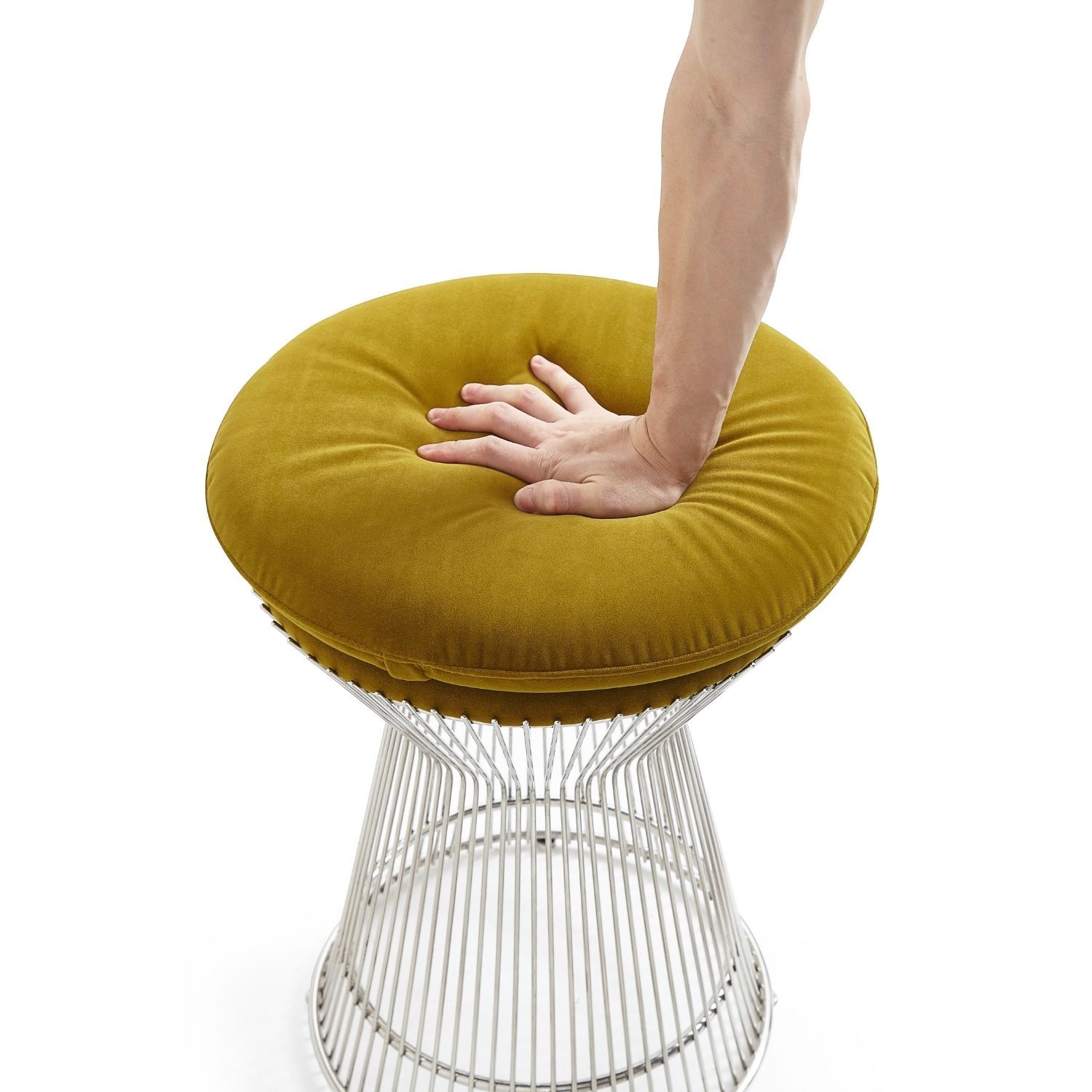 Made to last
Sturdy stainless steel can take on everyday wear and tear.
Easy to clean
This fabric stool is great for homes with kids and pets.
This product has no reviews yet.