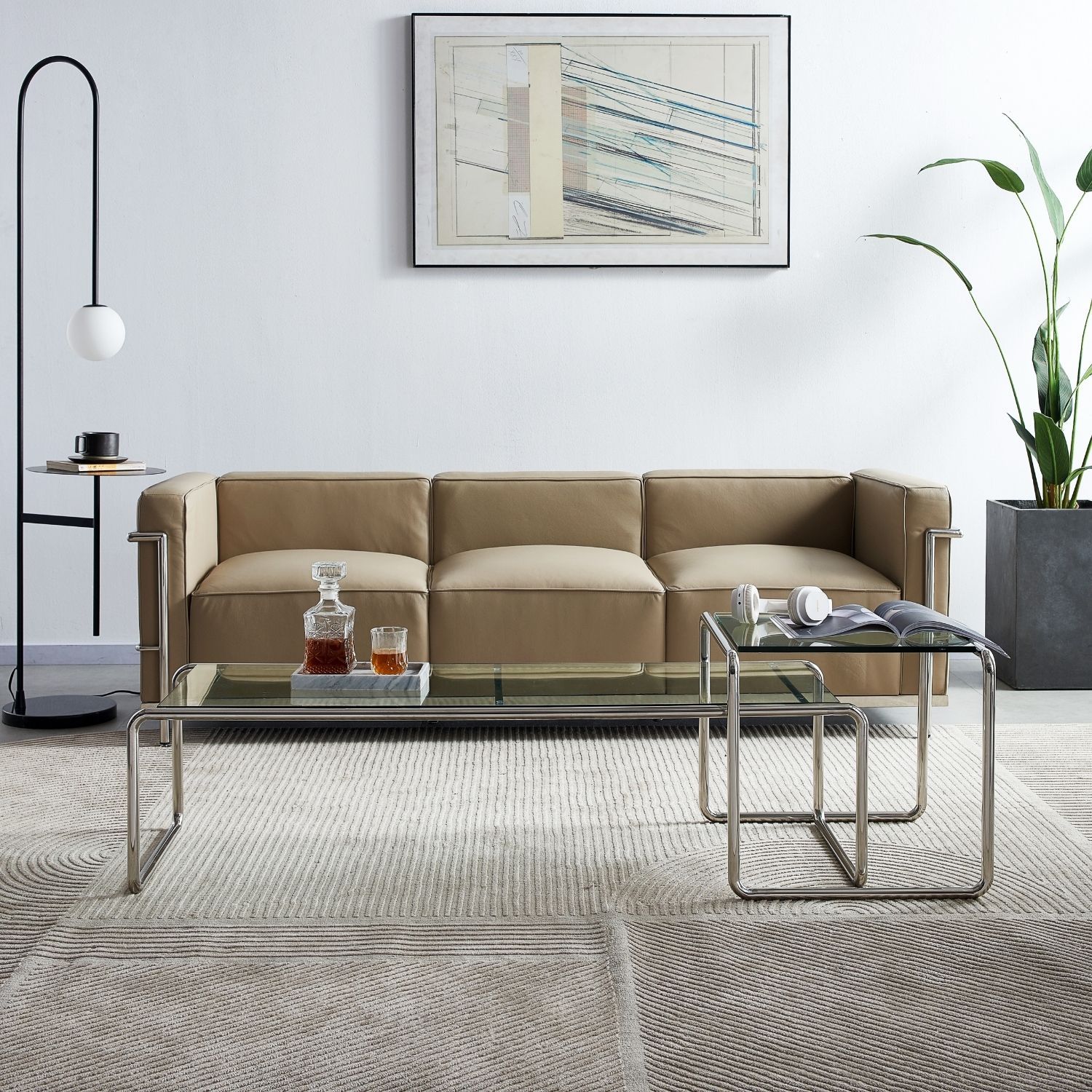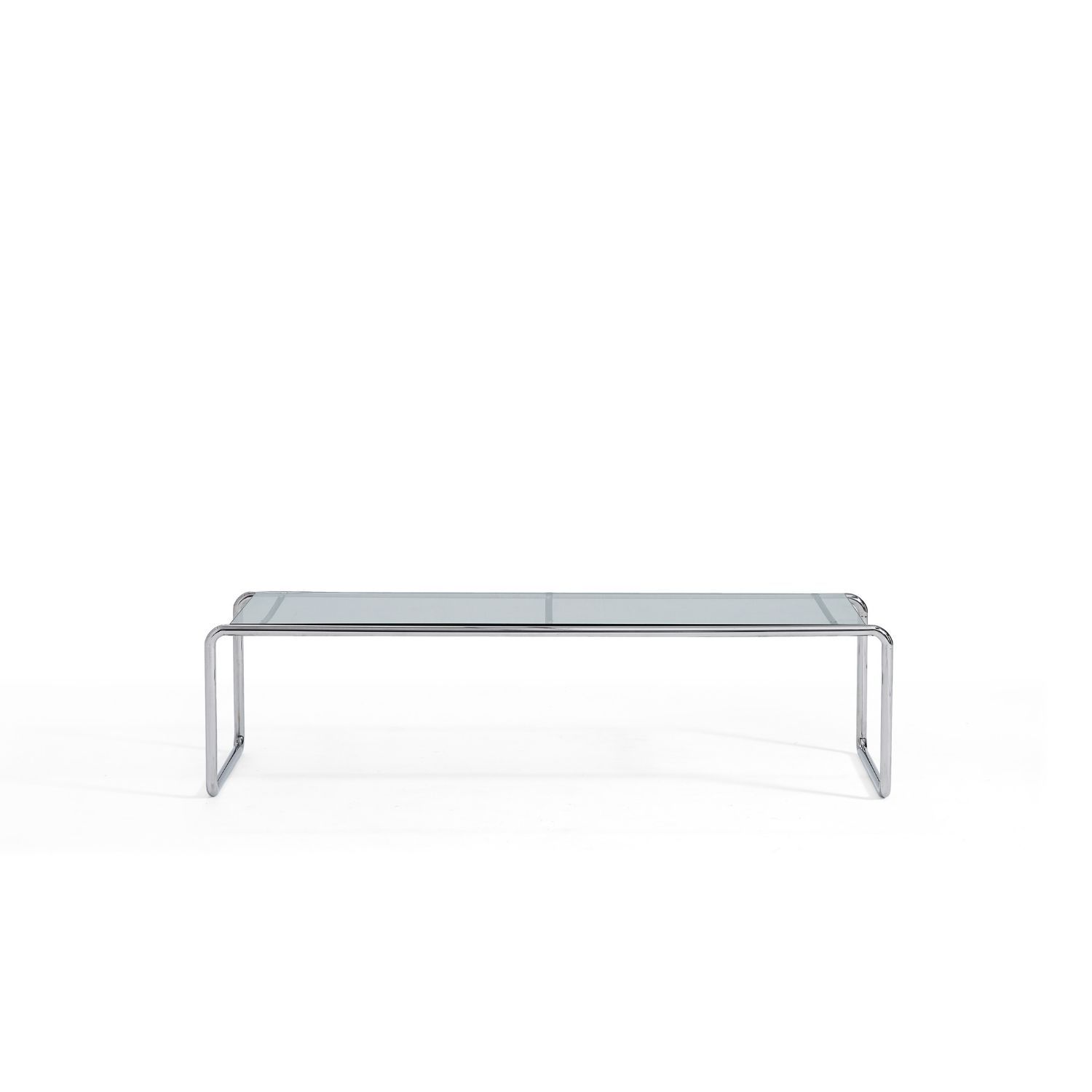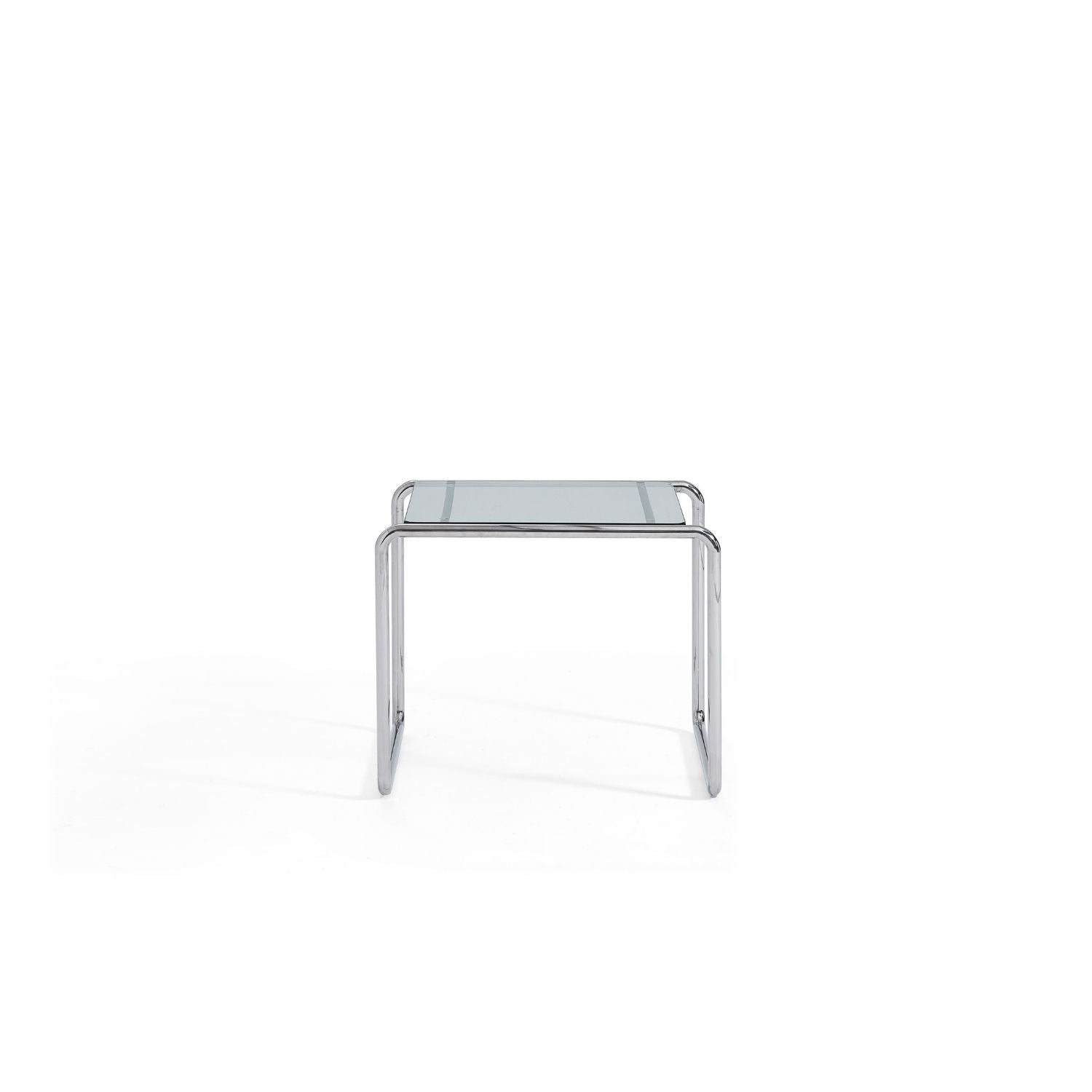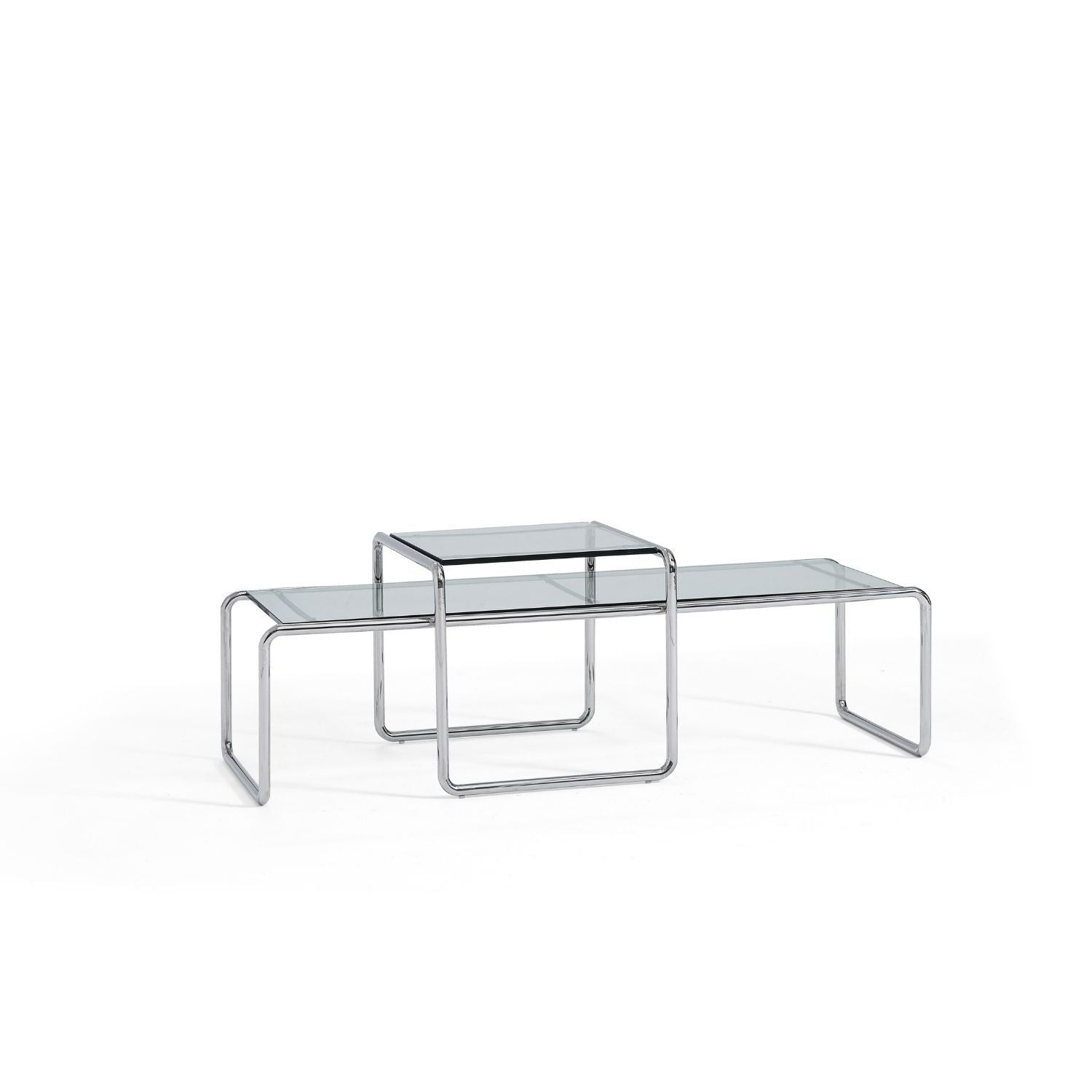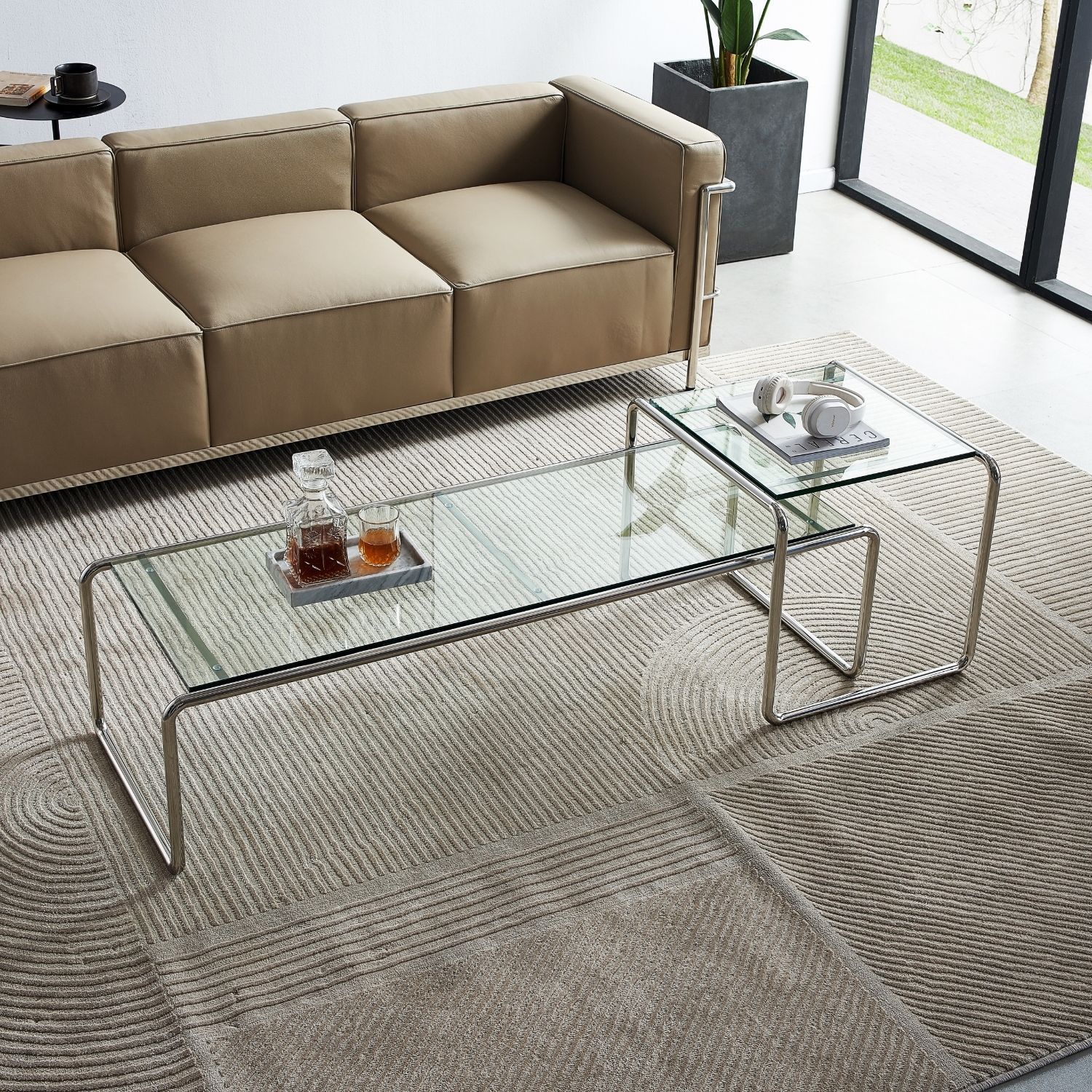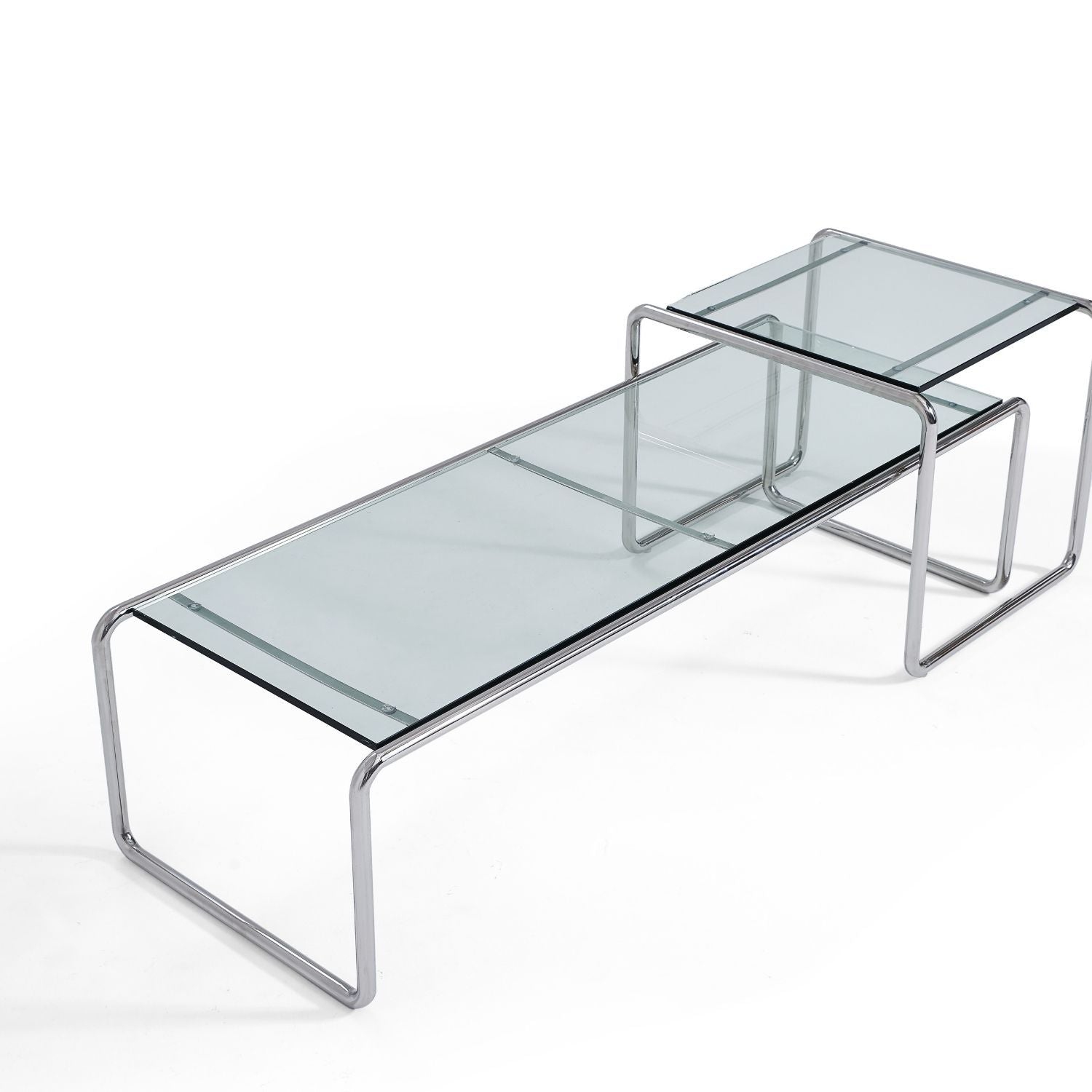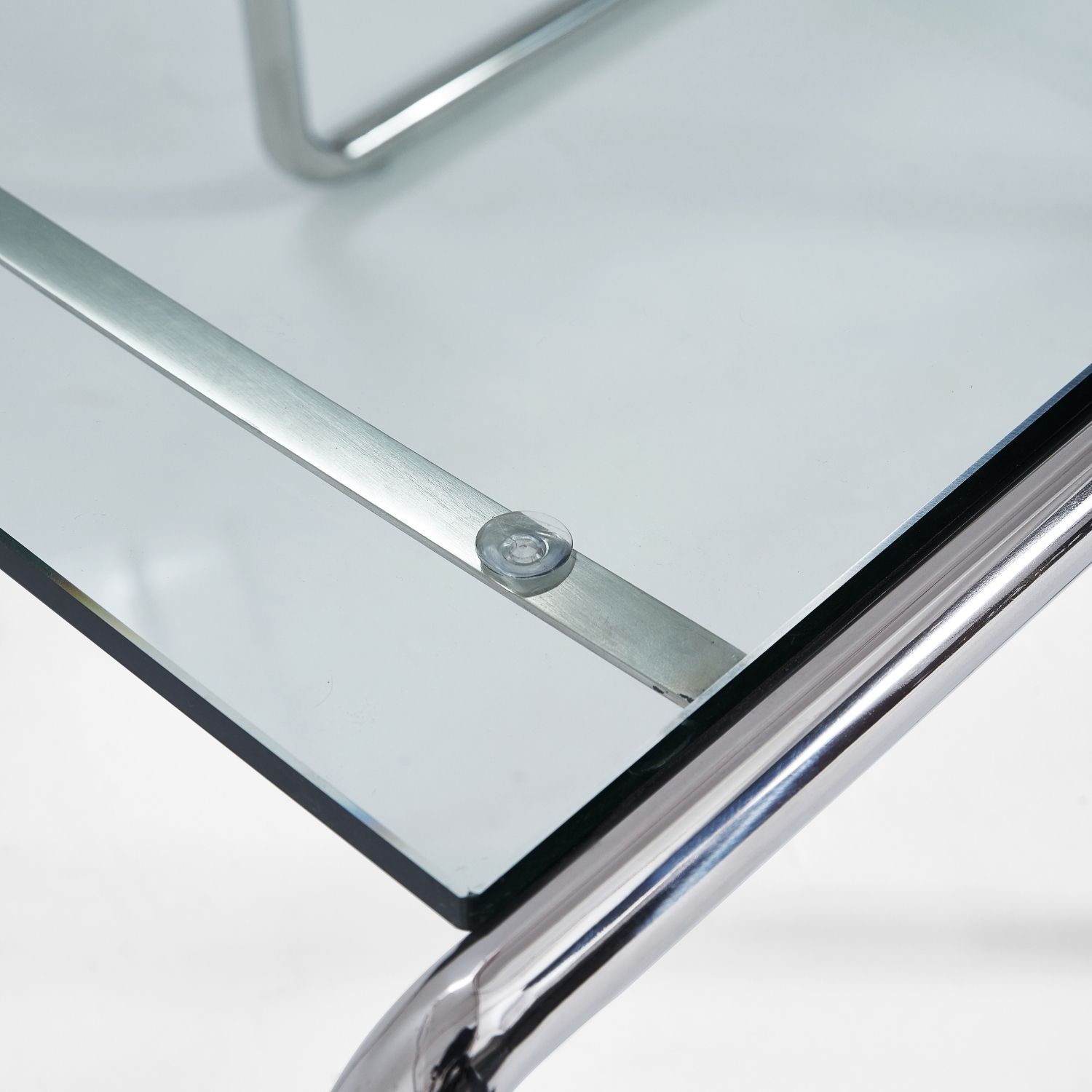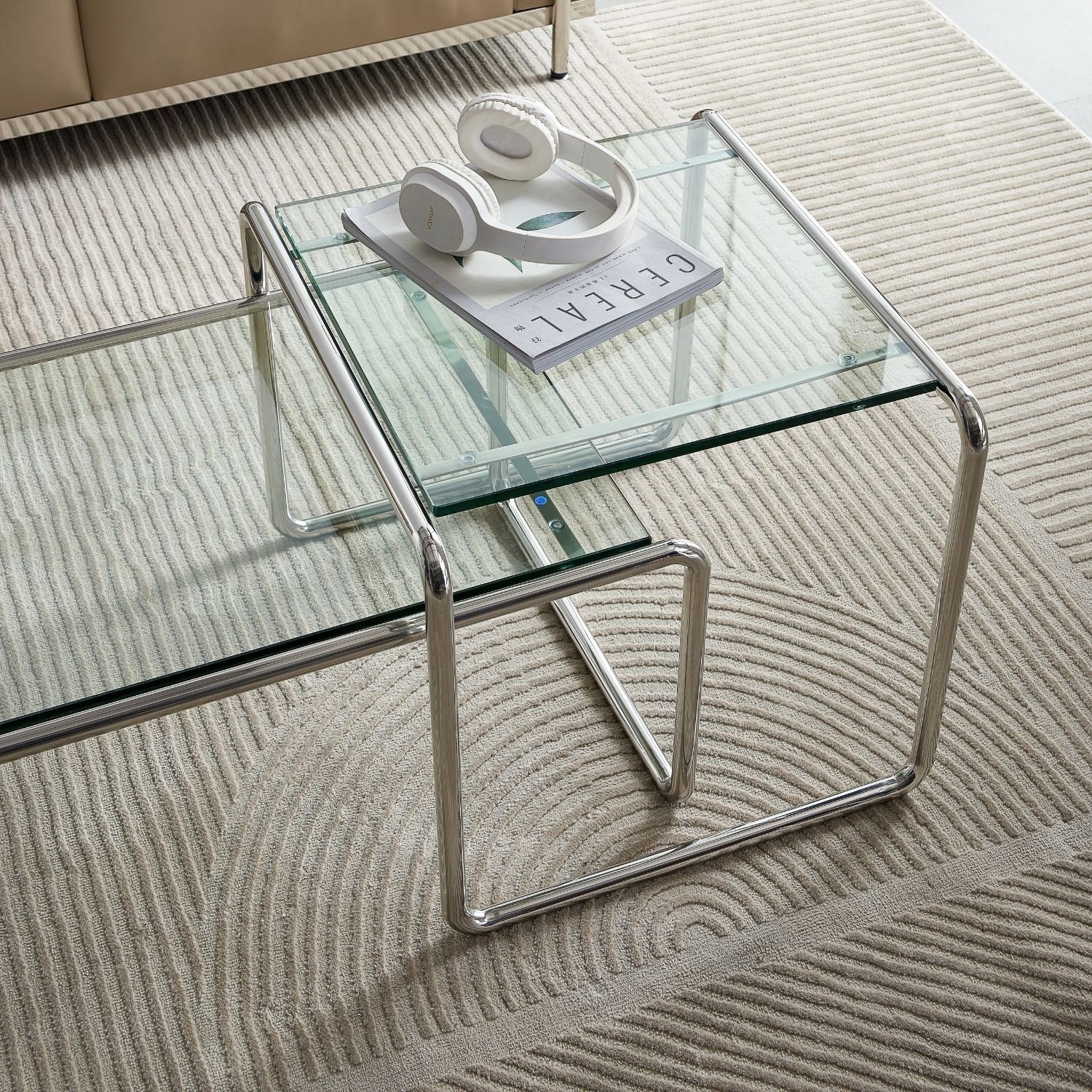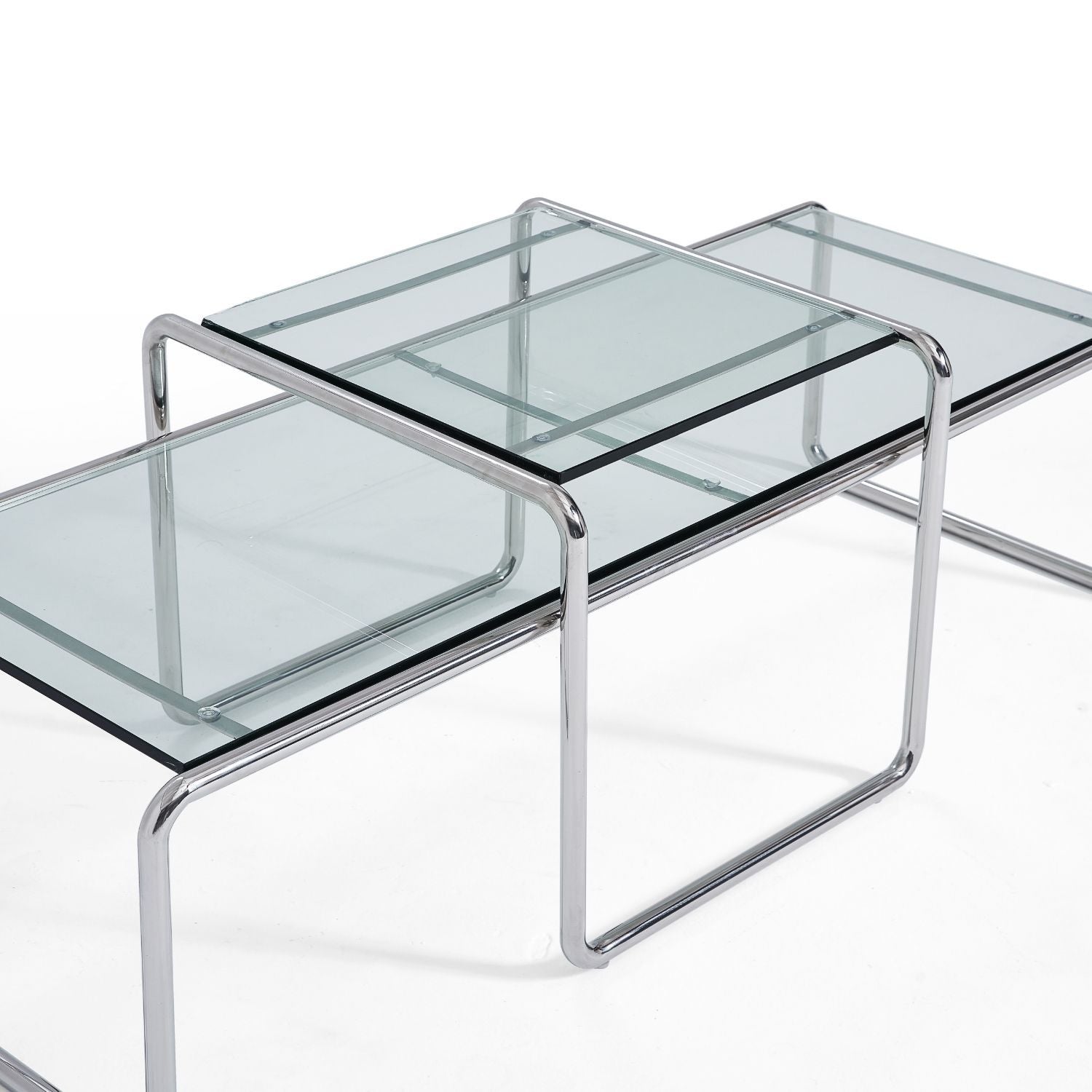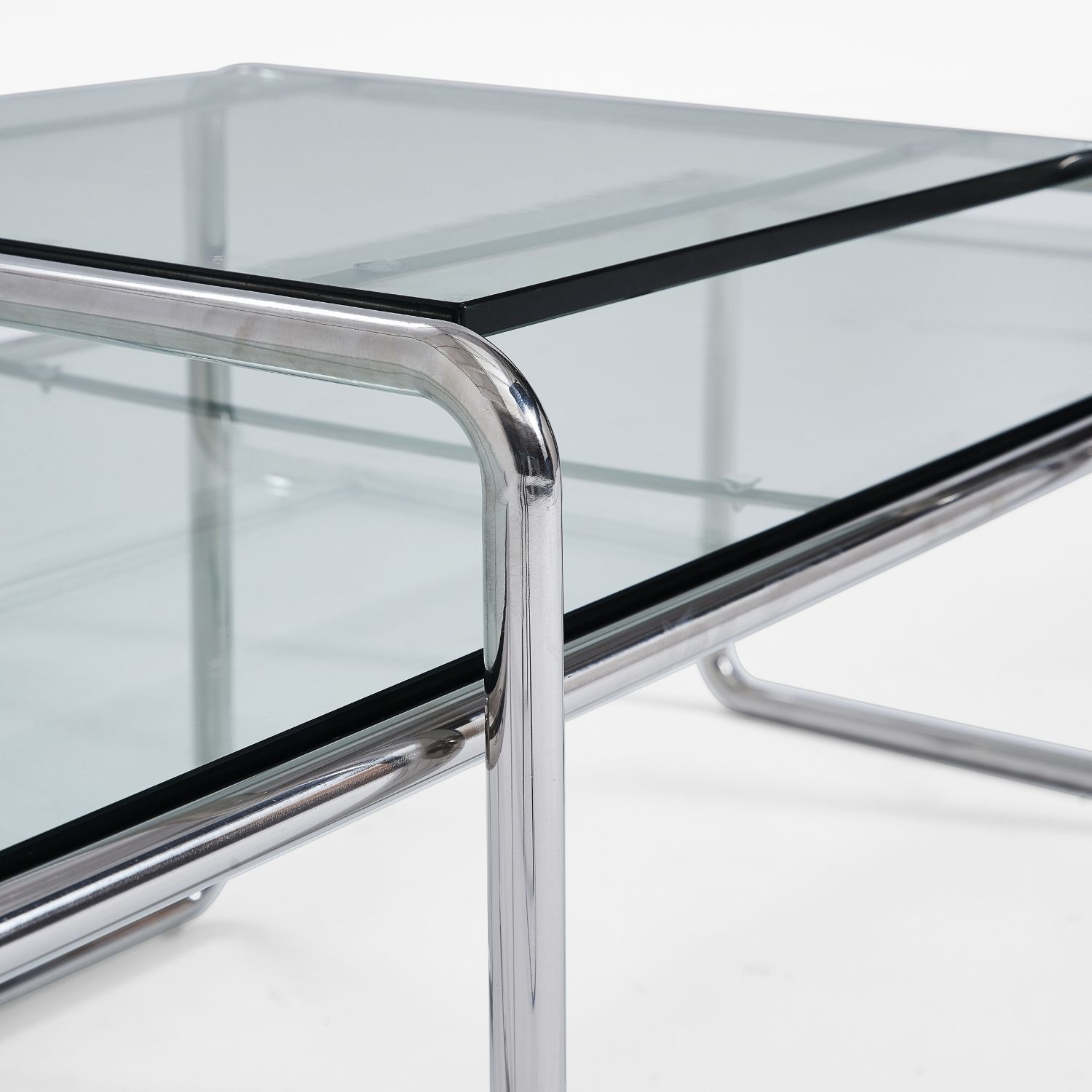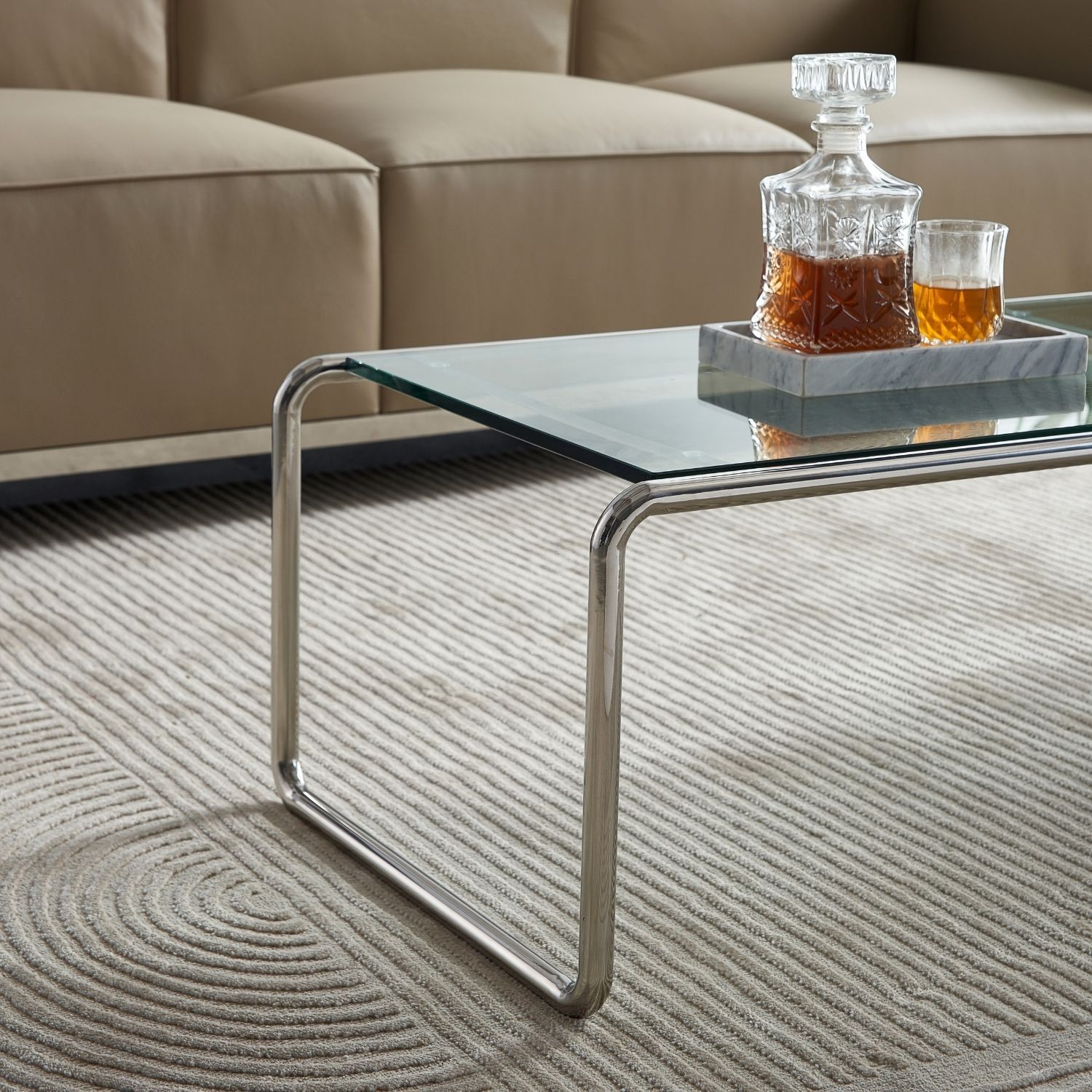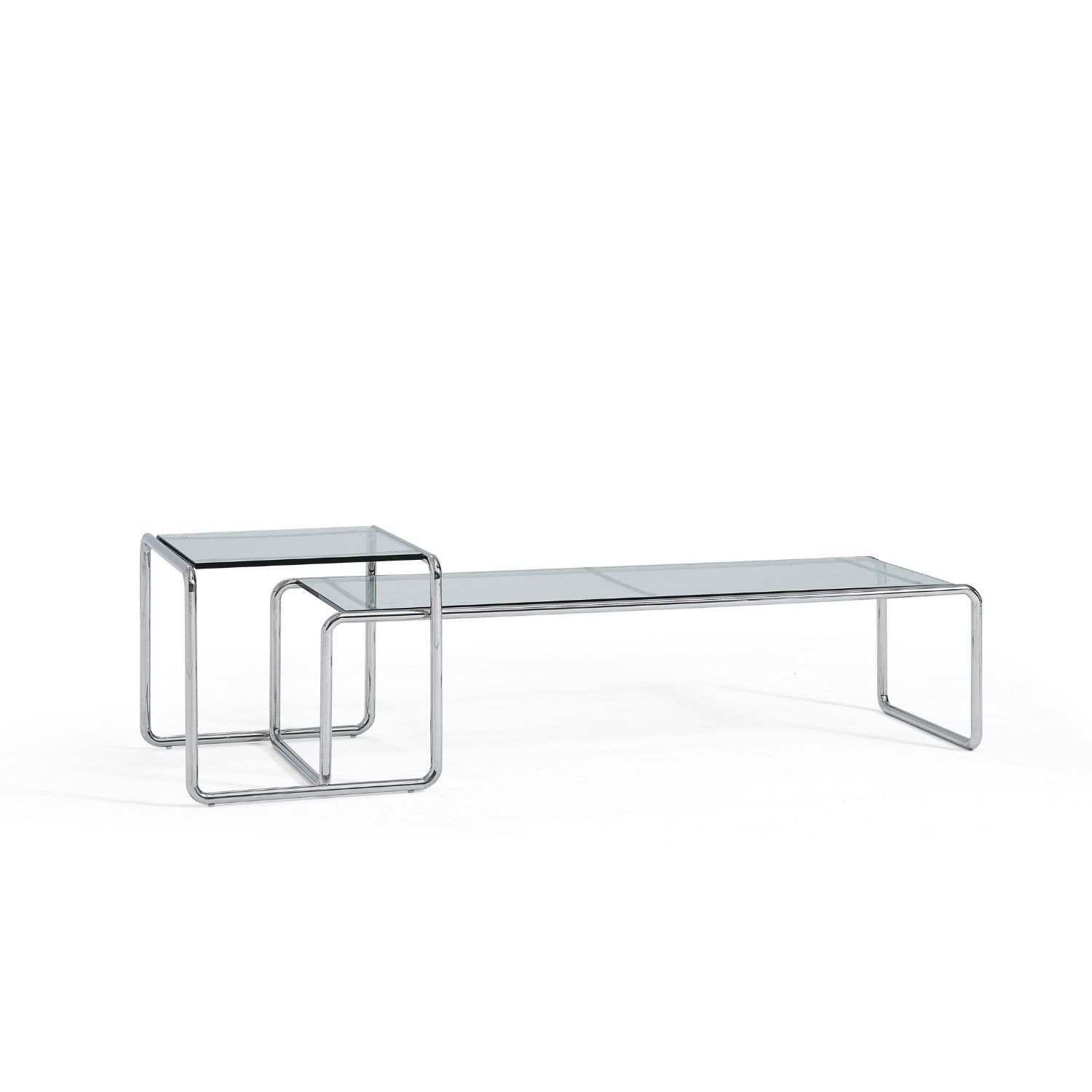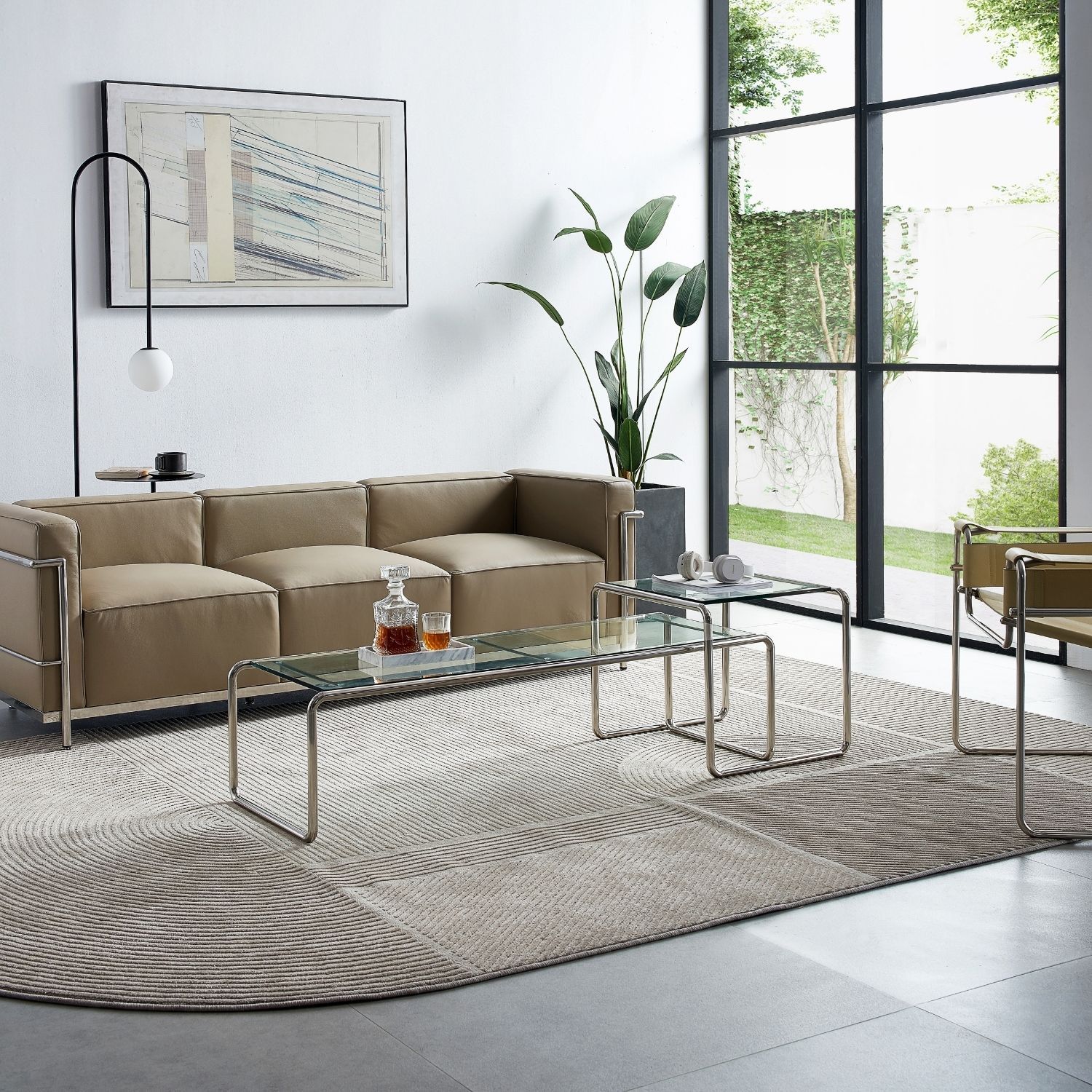 Febo Tables Set
---
Large Table: 53.1"L x 18.9"W x 13.8"H
Small Table: 18.9"L x 21.7"W x 17.7"H
Frame: Stainless Steel Frame
Top: Tempered Glass
To clean: Be sure to wipe off glass surfaces with a damp cloth before cleaning them to remove abrasive dust and dirt. Only use sprays or cleaners that are specifically made to clean glass. Another great in-between cleaning fit would be to leave the glass dry and wipe with a soft, lint-free cloth or feather duster.

To maintain: Dust the glass regularly, at least on a weekly basis or more often if dust tends to accumulate in your space quickly. For any silverware, tough and hard surfaces, ensure you put a soft material on the glass top table before placing any rough item. This will help prevent the glass from getting scratched.
Cartons size L
Box 1: 53.9"L x 20.5"D x 15"H
Box 2: 51.2"L x 18.9"D x 2"H

Cartons size S
Box 1: 22.8"L x 19.7"D x 18.9"H
Box 2: 19.7"L x 18.9"D x 2"H

Carton Total Weight
83.78 lbs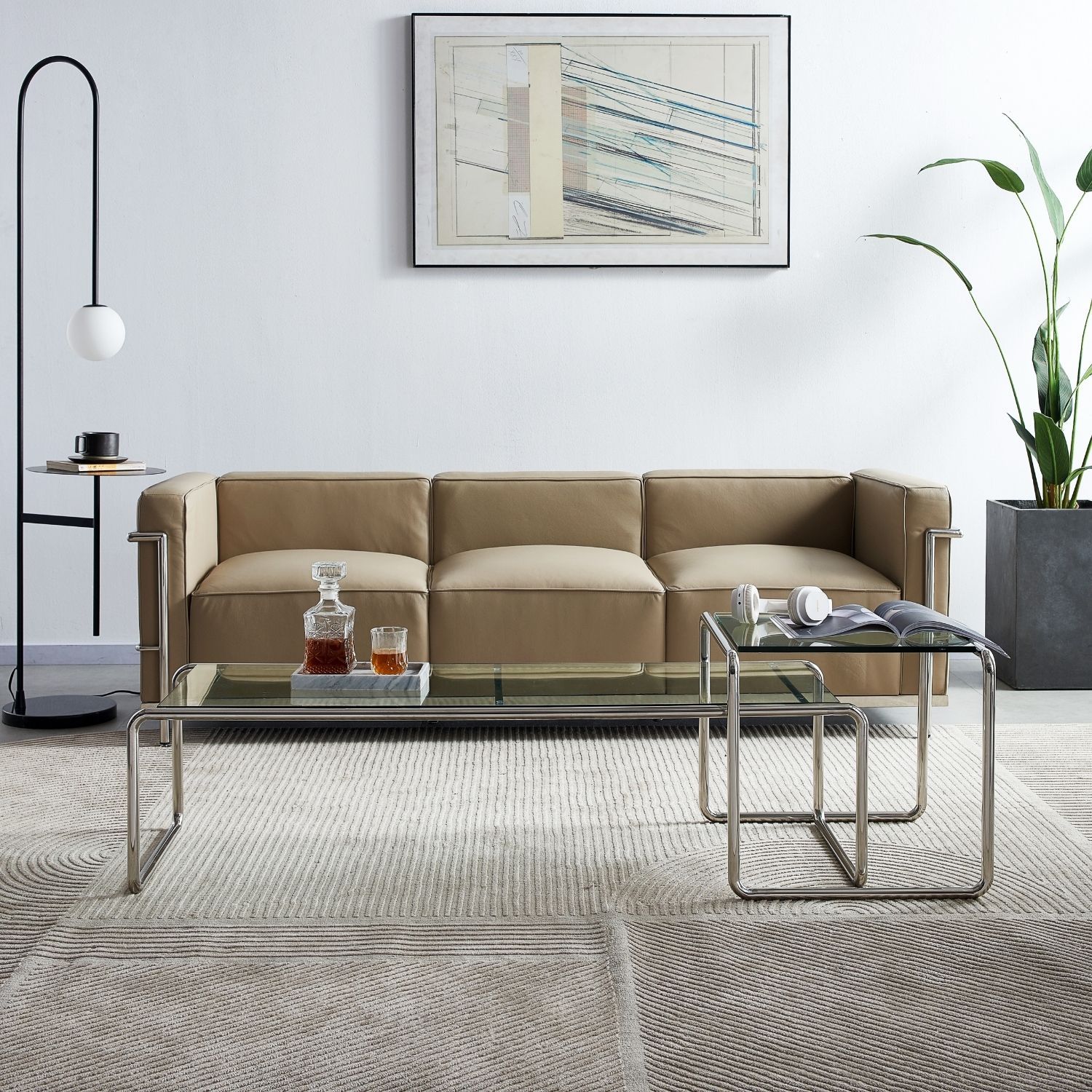 Rest your coffee mug on a sculptural work of art
Swing low and aim high with this modern glass coffee table. It looks like a sleek sculpture but is actually two separate pieces. Nest them together to create a mesmerizing glass and steel work of art that can also store your Apple TV remote. Separate them and use the tall table as an accent or end table. It's the perfect height to hold your drink. Then use the low coffee table to make the center of your living space feel open and simple. The good news is you can't go wrong. This sculptural glass coffee table is made from stainless steel and tempered glass so it's going to be with you for the long haul.

Sculptural design
Make your living room feel like a museum.

Flexible arrangement
Nest the tables together or use them separately — it's up to you.
Shatter-resistant glass
So go ahead and put your feet up.
This product has no reviews yet.